Een concealer met vitamine C? Ja, van The Body Shop. Vitamine C heeft een positieve werking op de huid. Het zuur in vitamine C zorgt voor een versnelde celdeling van de huid, waardoor de huid frisser oogt en gezonder is. Het vermindert fijne lijntjes en rimpels en maakt de huid egaler en helpt de teint te verhelderen.
Concealer
De nieuwe Vitamin C Concealer van The Body Shop bestaat uit maar liefst 20 tinten! Het heeft een handige applicator waardoor je het makkelijk aanbrengt. Het zit in een flesje en is dus ook recyclebaar. Het bestaat voor 95% uit natuurlijke ingrediënten en is vegan. Ook heeft het een citrusgeur.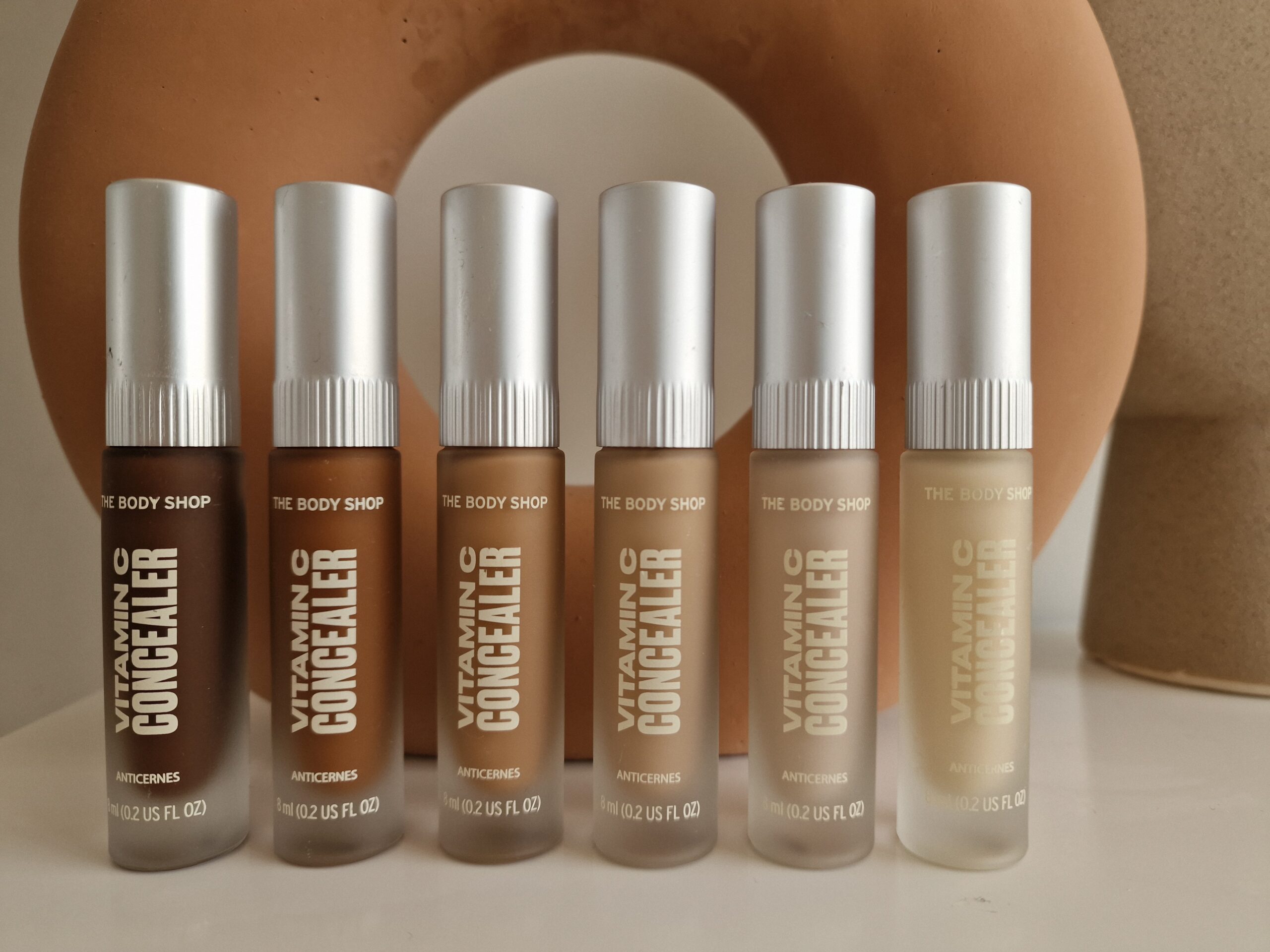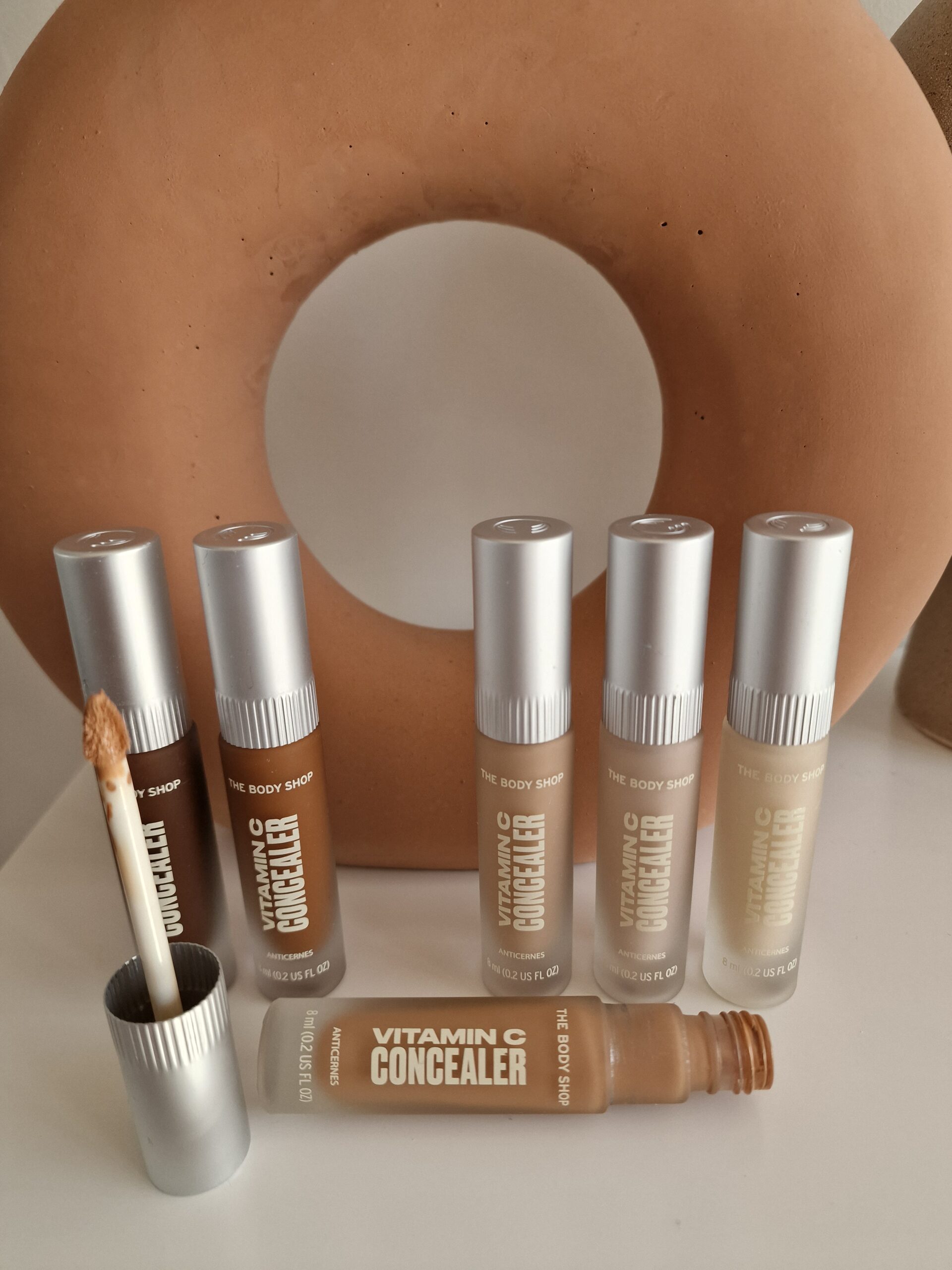 Getest
Natuurlijk zijn jullie benieuwd naar mijn ervaring. De tint die ik gebruik is TAN 3W. Hij is net iets lichter dan mijn eigen huidskleur en dat is helemaal prima. Je kunt een concealer 1 tot 2 tinten lichter nemen. Na het reinigen, verzorg ik mijn huid met gezichtsverzorging.  Normaal gesproken zou ik een primer aanbrengen, maar dat doe ik alleen wanneer ik een foundation draag. In de zomermaanden draag ik geen foundation.
Daarna breng ik de concealer aan onder mijn ogen, met de applicator. Ik blend het met mijn vingertoppen. De textuur is zijdezacht en smelt als het ware op de huid. Het heeft een mooie dekking. Je kunt het in laagjes opbouwen zonder cakey effect. Ik vind het bij één laag al mooi zitten. Het blijft de hele dag goed zitten en daarom vind ik dat er geen primer voor nodig is. Ik heb lang geen concealer gehad waar ik zo tevreden mee ben. Deze krijgt van mij een dikke 10!
Hij kost €15,00 met een inhoud van 8 ml. Klik hier als je alle tinten wilt bekijken.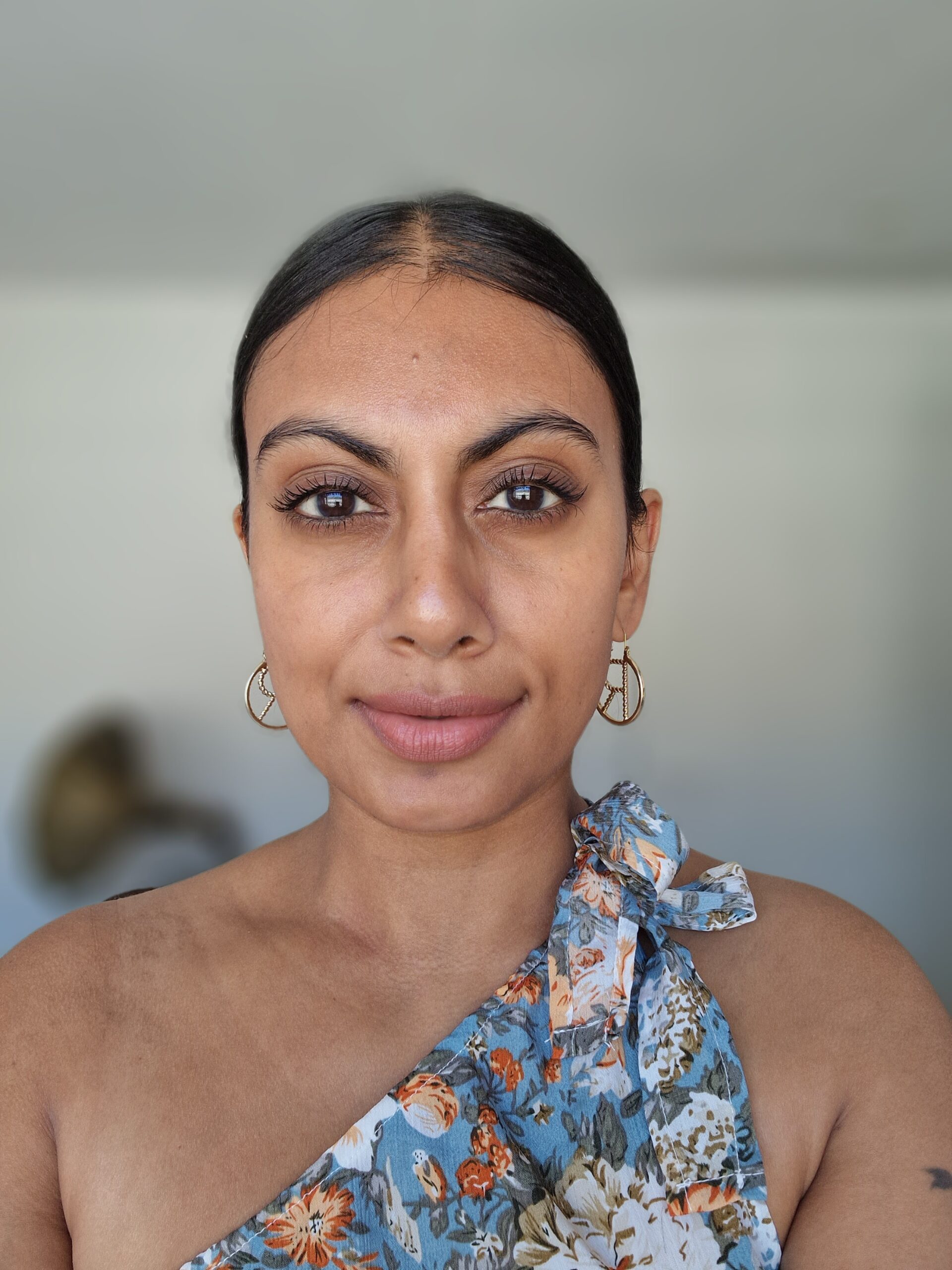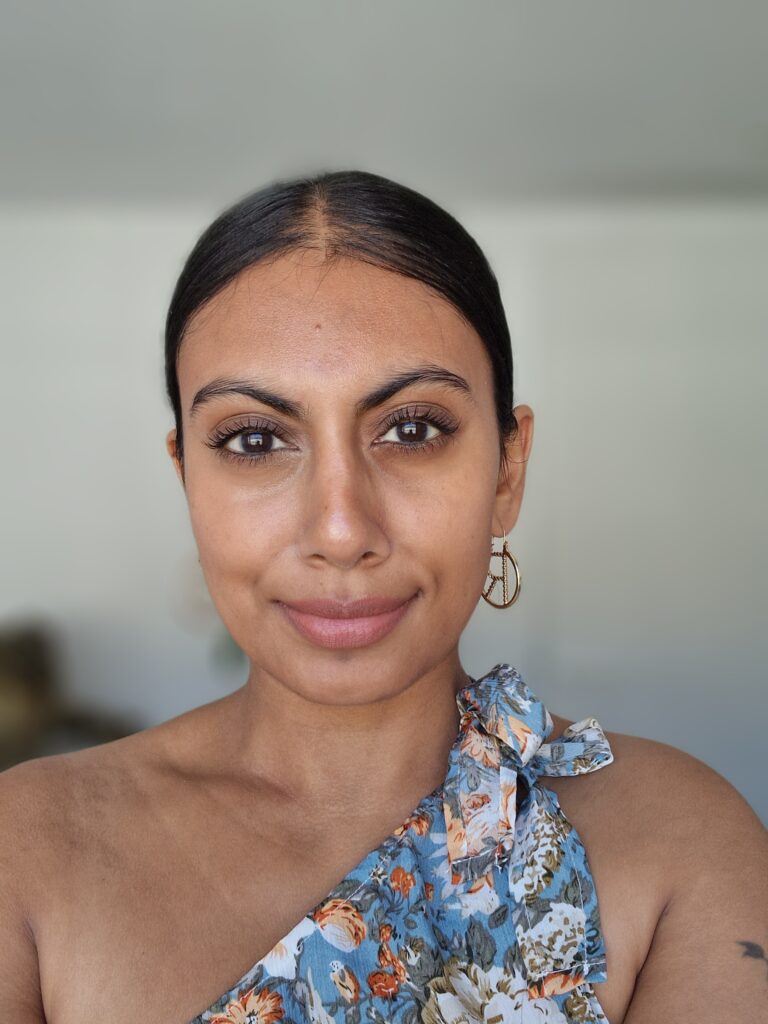 Till next time.
Liefs, Reena
Dit artikel bevat affiliate links en gekregen producten.