Deze zomer heeft The Body Shop een limited edition lijn waar je helemaal happy van wordt.
De Cool Cucumber & Zasty Lemon lijn zijn verfrissend en verkoelend.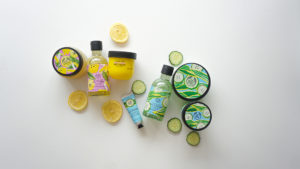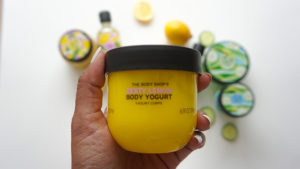 Zesty Lemon ruikt ook echt naar citroen. Het ruikt lekker fris en past helemaal bij dit seizoen. De Body Yogurt is een lichte crème, smeert heerlijk uit en trekt direct in. 
200 ml á €10,00
De Shower Gel geeft lekker veel schuim en een fris gevoel. Het bevat citroen extract en biologische suiker.
250 ml á €7,00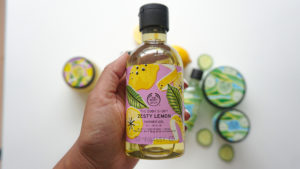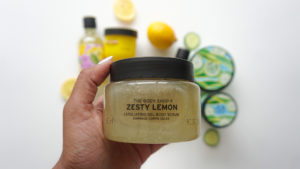 De Zesty Lemon lijn heeft ook een geweldige bodyscrub. Ik ben dol op scrubs en deze vind ik echt heerlijk. Het maakt de huid soepel en zacht en verwijdert dode huidcellen.
250 ml á €18,00
Als je niet van scherpe geuren houd is de Cool Cucumber lijn misschien wel wat voor jou. Het ruikt milder. Deze lijn heeft naast de Shower Gel, Body Yogurt en Hand Cream ook een Body Butter. Dit is wat dikker van structuur.
Wat leuk om te weten is, is dat deze lijn het sap bevat van komkommers die te krom zijn om verkocht te kunnen worden voor consumptie.
Je kunt deze producten nu kopen in The Body Shop winkels of online.