De afgelopen weken heb ik foto's gepost op Instagram met een andere haarstijl, namelijk een pony. Ik vind een pony superleuk voor de afwisseling. In het verleden heb ik wel vaker een pony geknipt, maar na een tijdje raak ik weer uitgekeken en het duurt ook zo lang voor het gegroeid is. Oplossing; de faux bangs, oftewel clip-in pony. Voor mij ideaal omdat ik van verschillende haarstijlen hou. Het is 100% human hair. Clip-in, beetje stijlen en klaar!
Met een pony en bandana creëer ik de 50's look.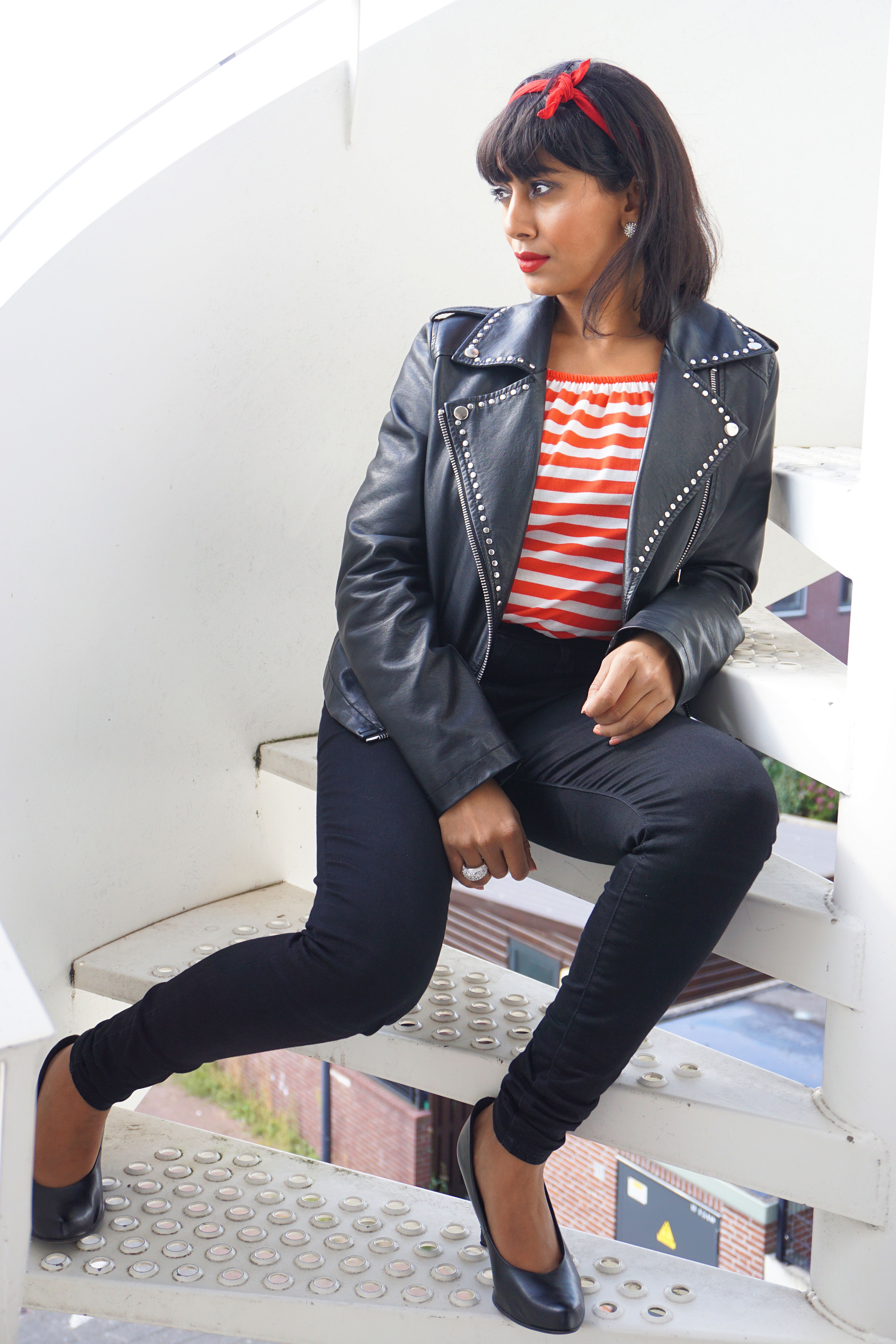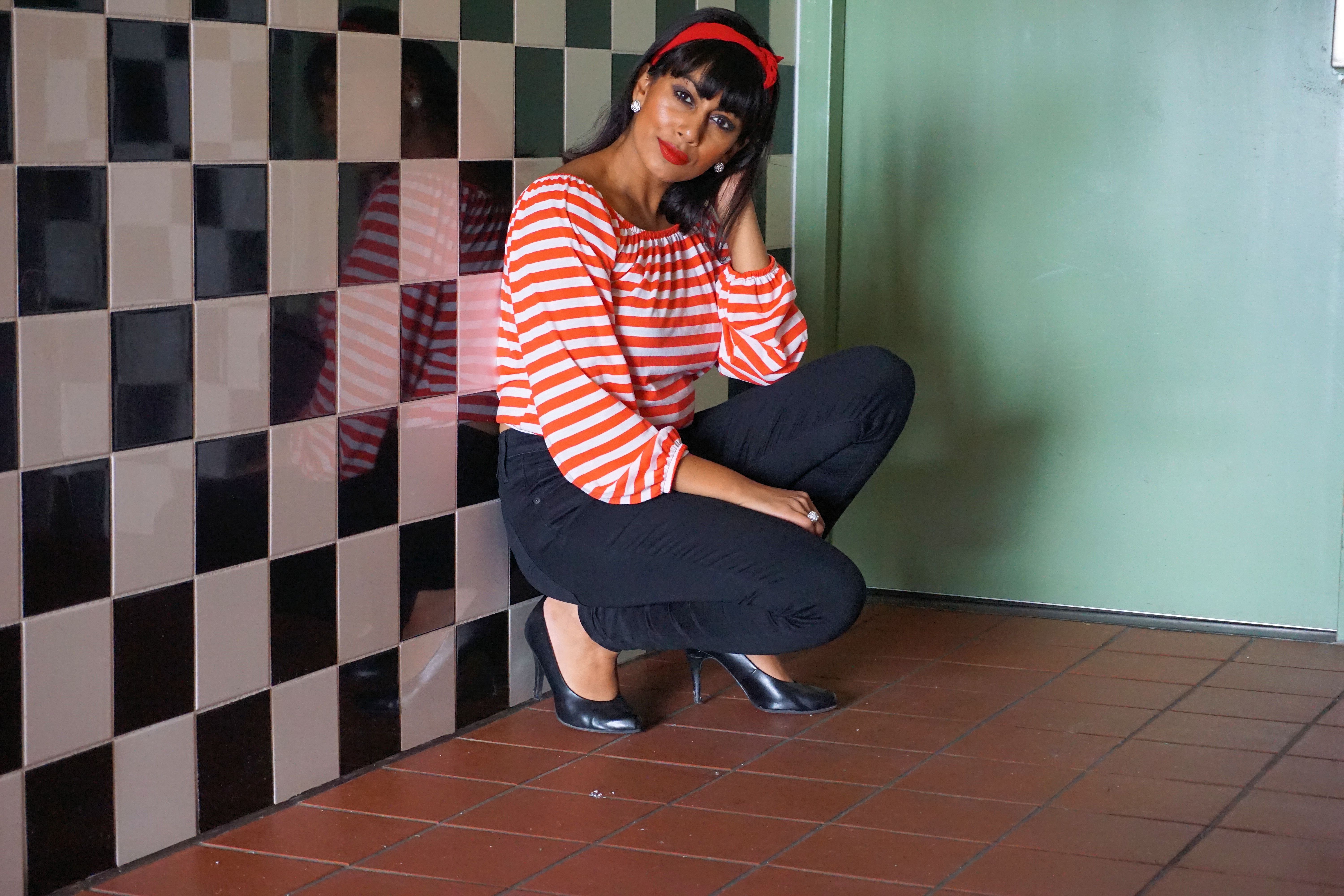 De film Grease is mijn lievelings musical film. Het is een film dat afspeelt eind jaren 50. Jullie herinneren vast wel Sandy en haar metamorfose tijdens the song "You're the one that I want".
Voor deze shoot wou ik de "Sandy" look, met toch een beetje mijn eigen stijl.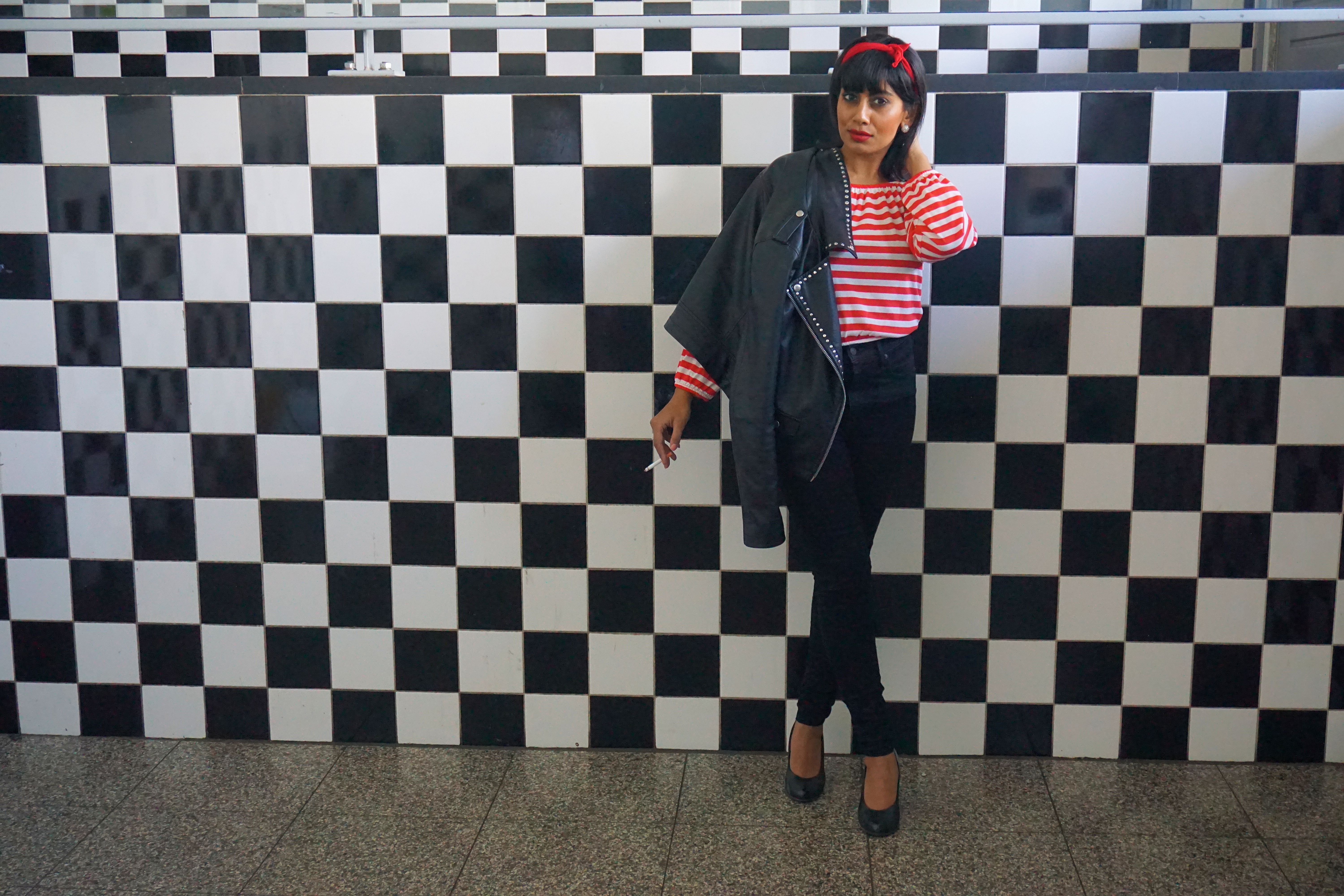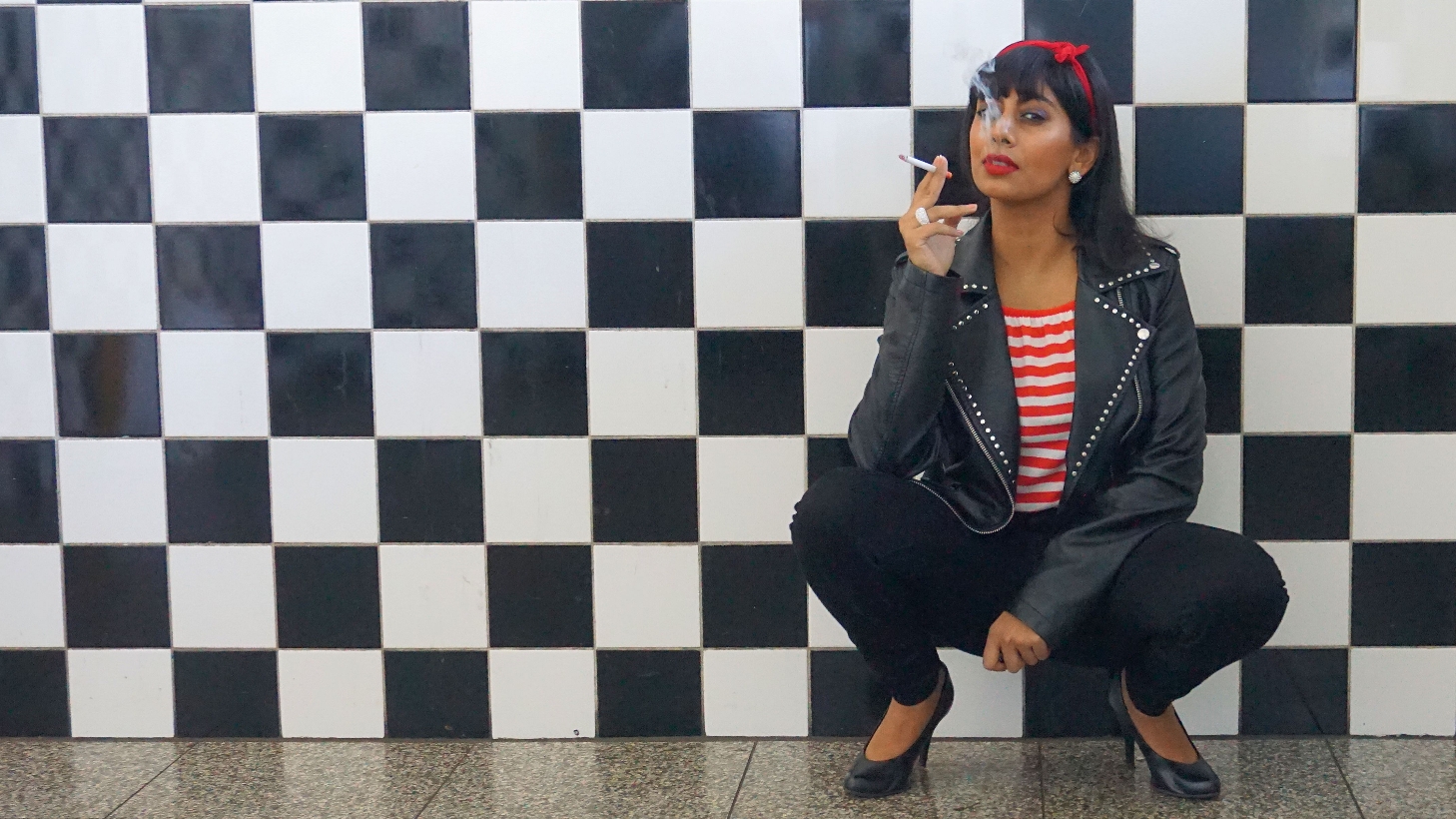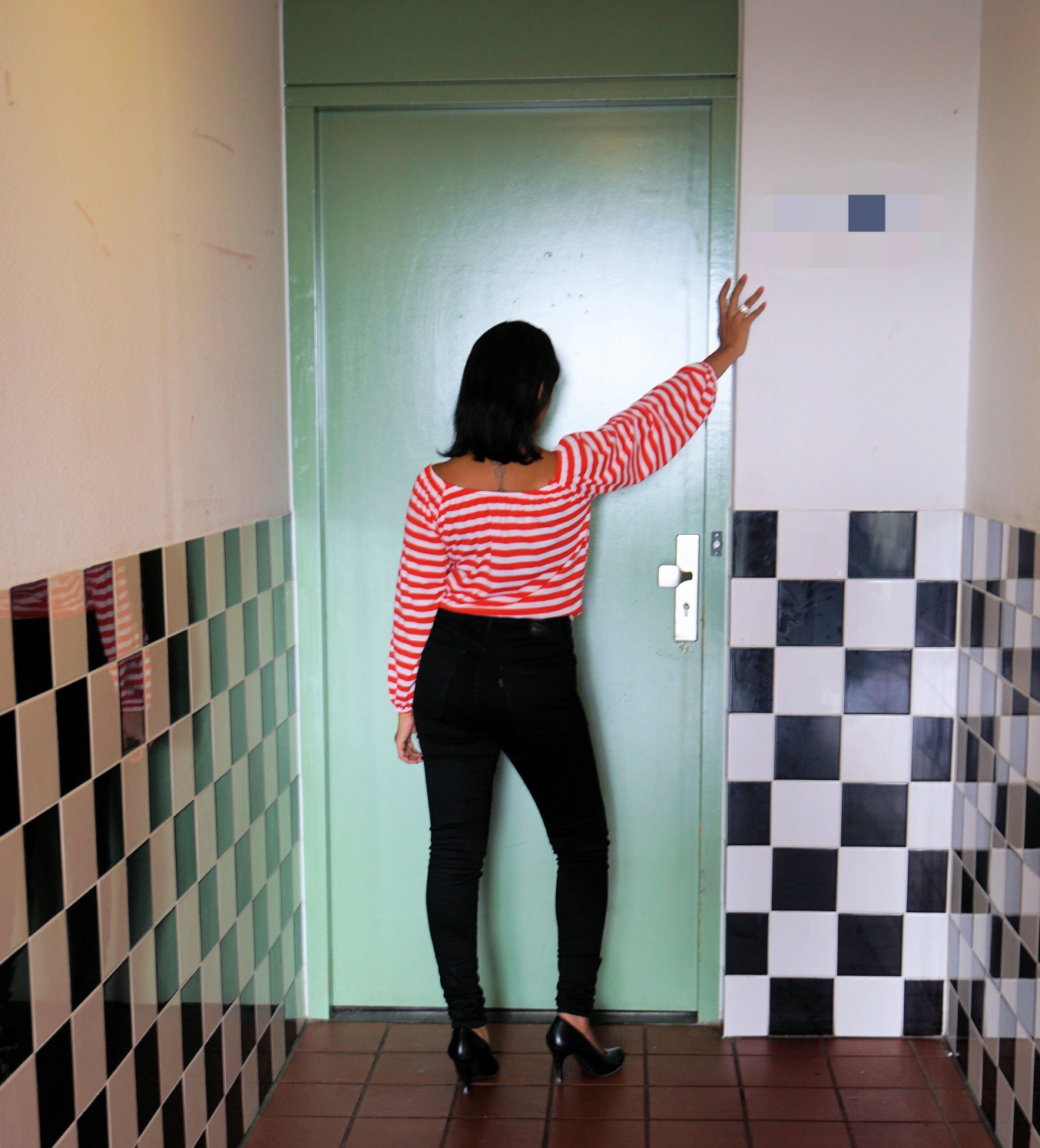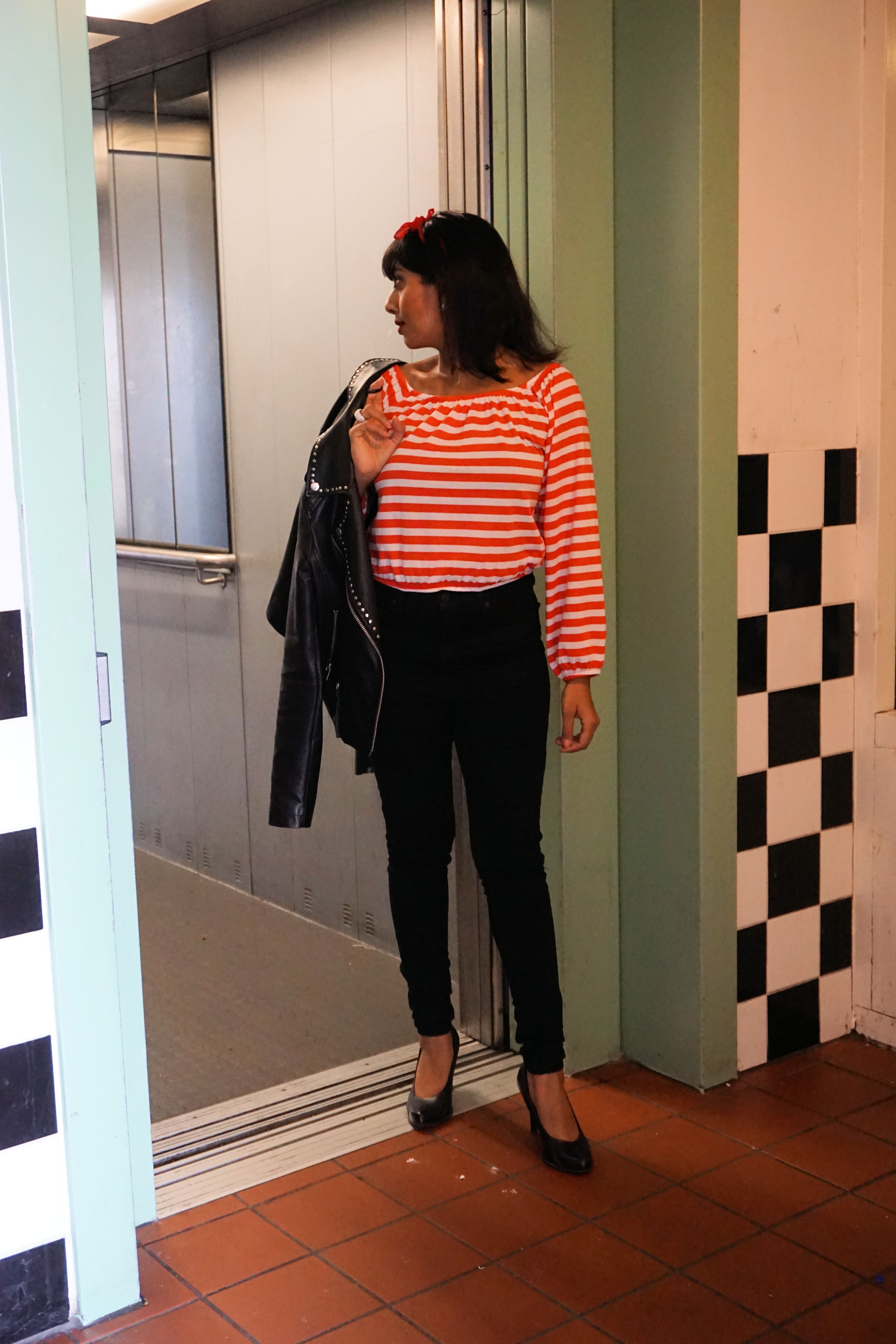 Outfit details:
Faux leather jack: Forever 21
Jeans: Levi's
Pumps: van Haren en top van Primark

Ik hoop dat je het leuk vond om mijn blog "Take me to the 50's"te lezen. Ik heb er echt van genoten om te shooten in de 50's stijl. Als er een tijdmachine bestond die mij mee kon nemen naar de 50's, was ik er zo ingestapt.
Till next time.
Liefs, Reena