Ik vind het zo fijn om gebreide kabeltruien te dragen. Ze zitten lekker en warm. Ik doe er vaak wel een t-shirt of tanktop onder aan, want sommige truien kriebelen ook een beetje.
Je kunt dit combineren met jeans, met een rokje of gewoon met een legging, zoals ik het draag in dit artikel. De trui die ik draag heeft op de mouwen een hele zachte stof. Het pluist wel een beetje, maar misschien niet meer na een aantal keren wassen.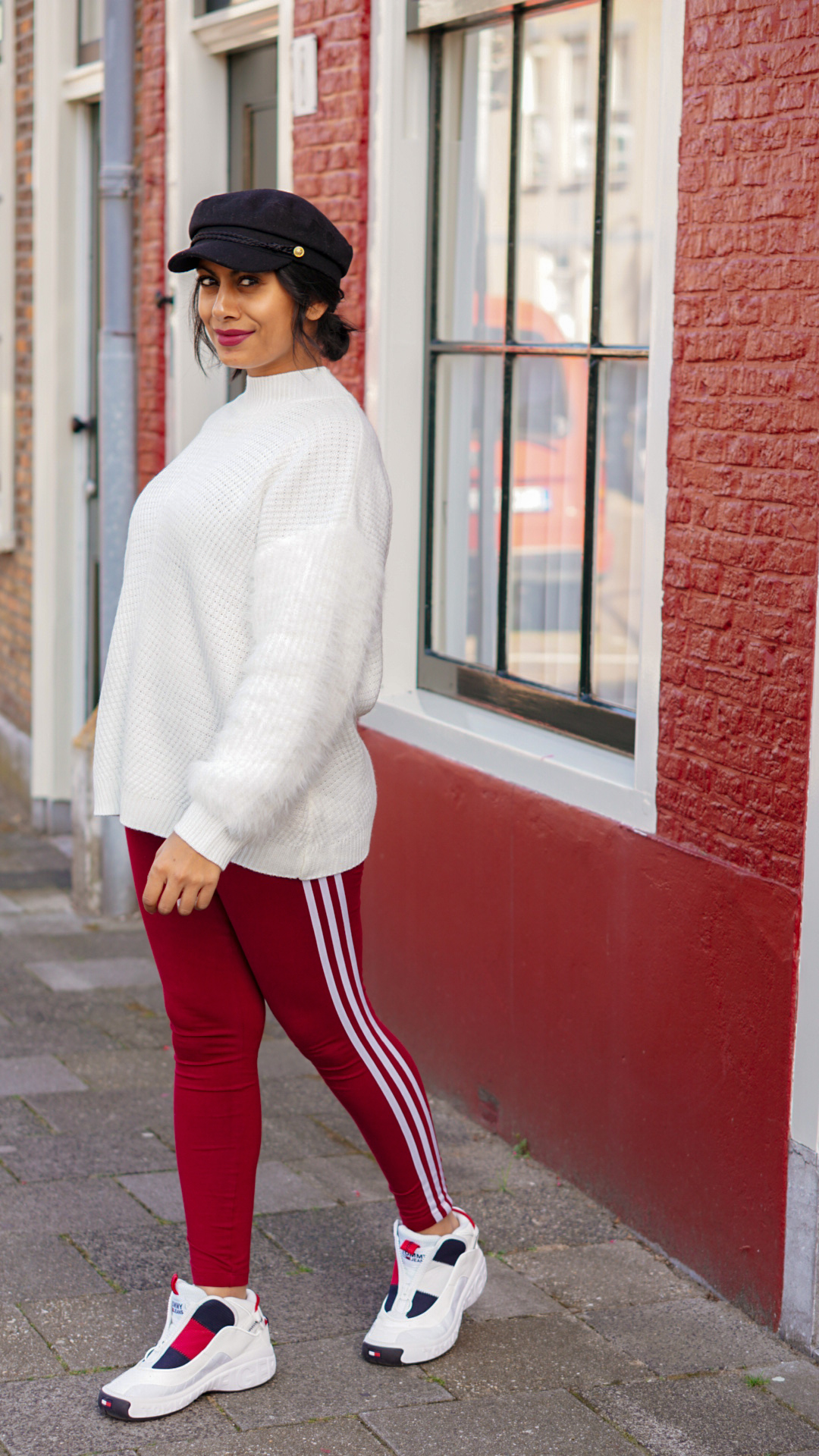 De legging die ik draag is van Adidas en ik vind de kleur Burgundy heel erg mooi voor dit seizoen. Stof is soepel en zacht.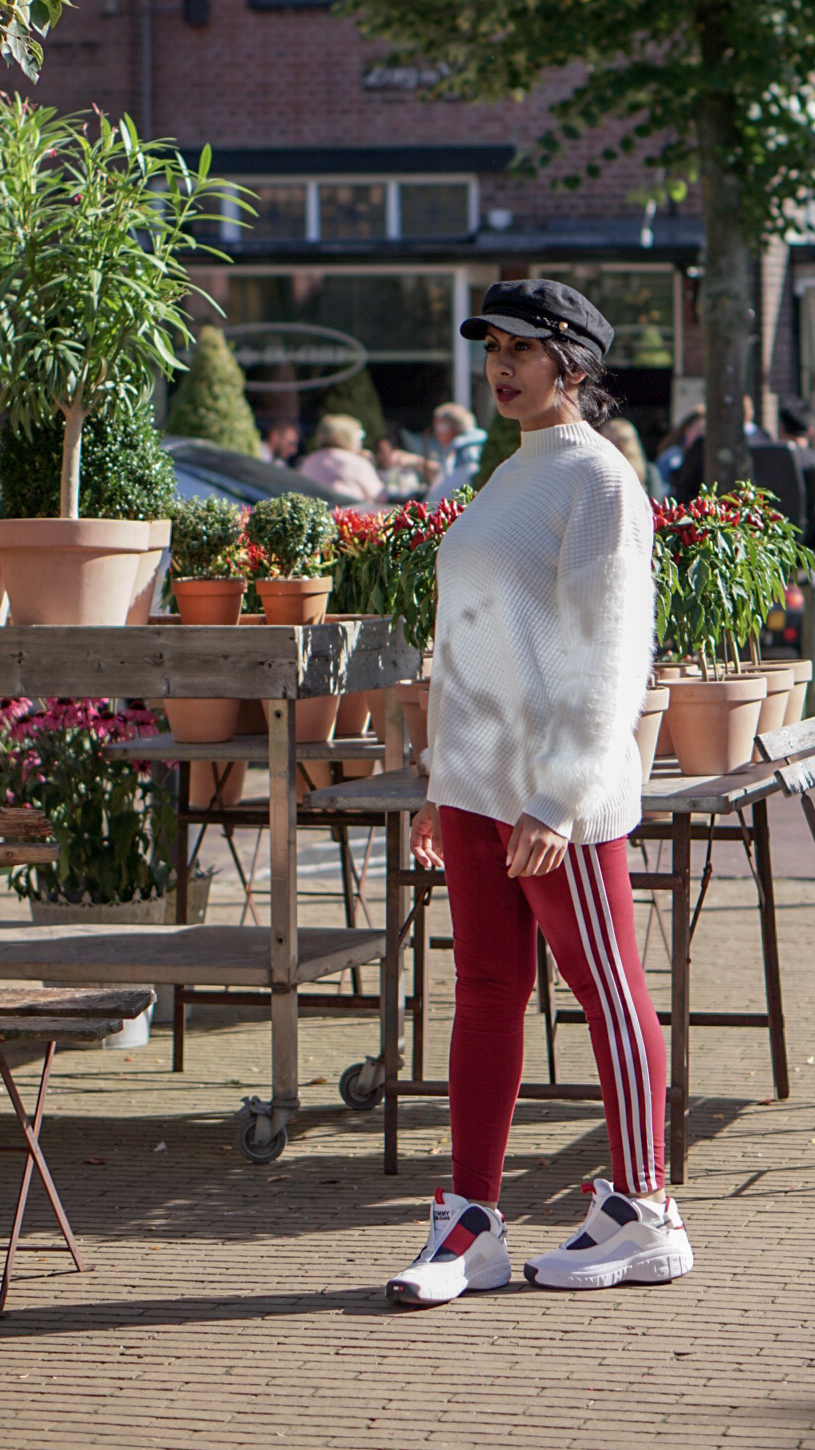 Ik draag mijn nieuwe Tommy Hilfiger sneakers uit de 90's Tommy Jeans collectie.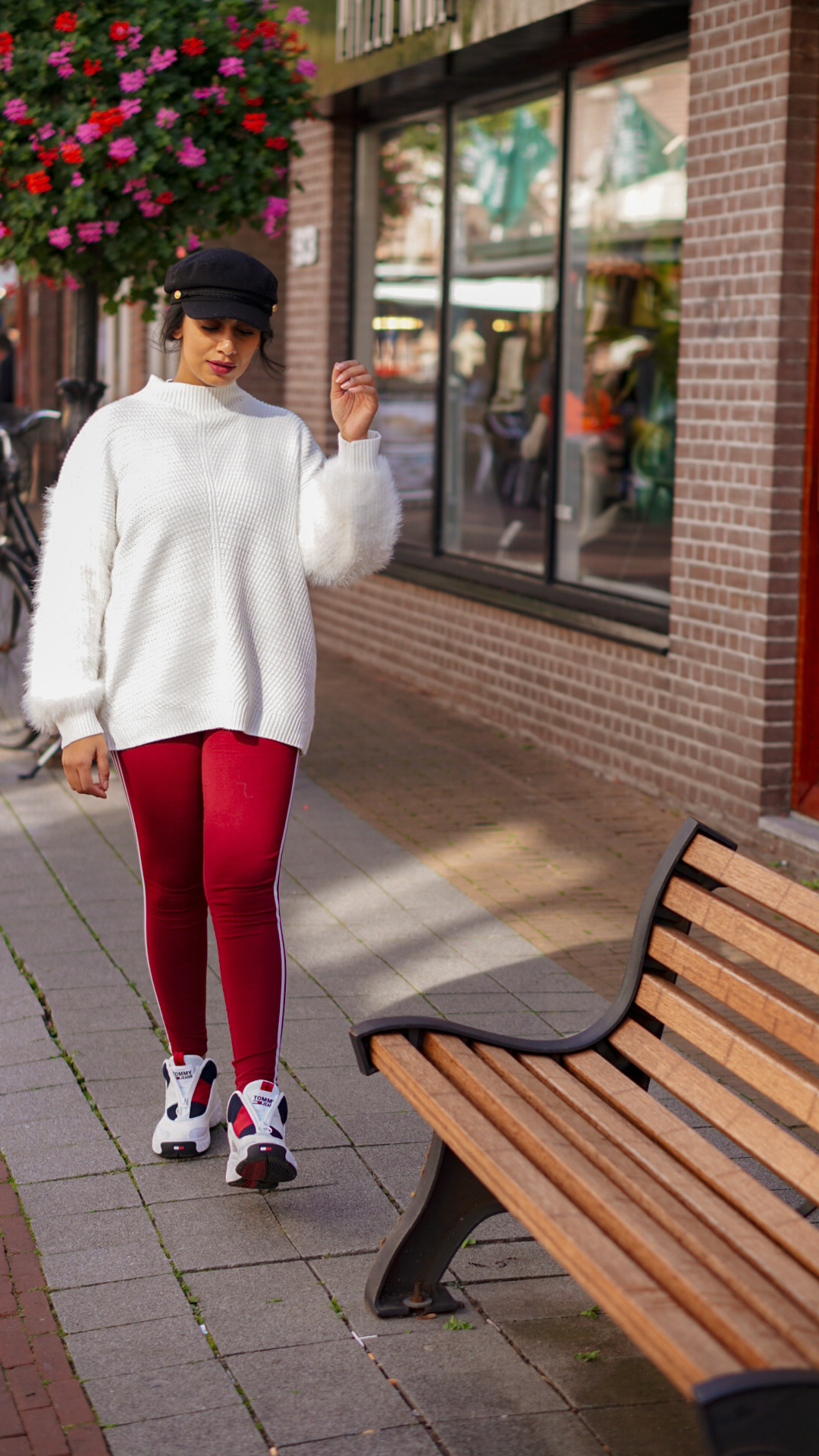 In de herfst regent en waait het vaak, dus het heeft niet altijd heel veel zin om je haren te stylen. Daarom draag ik een baret. Heel fijn voor als je een bad hair day hebt.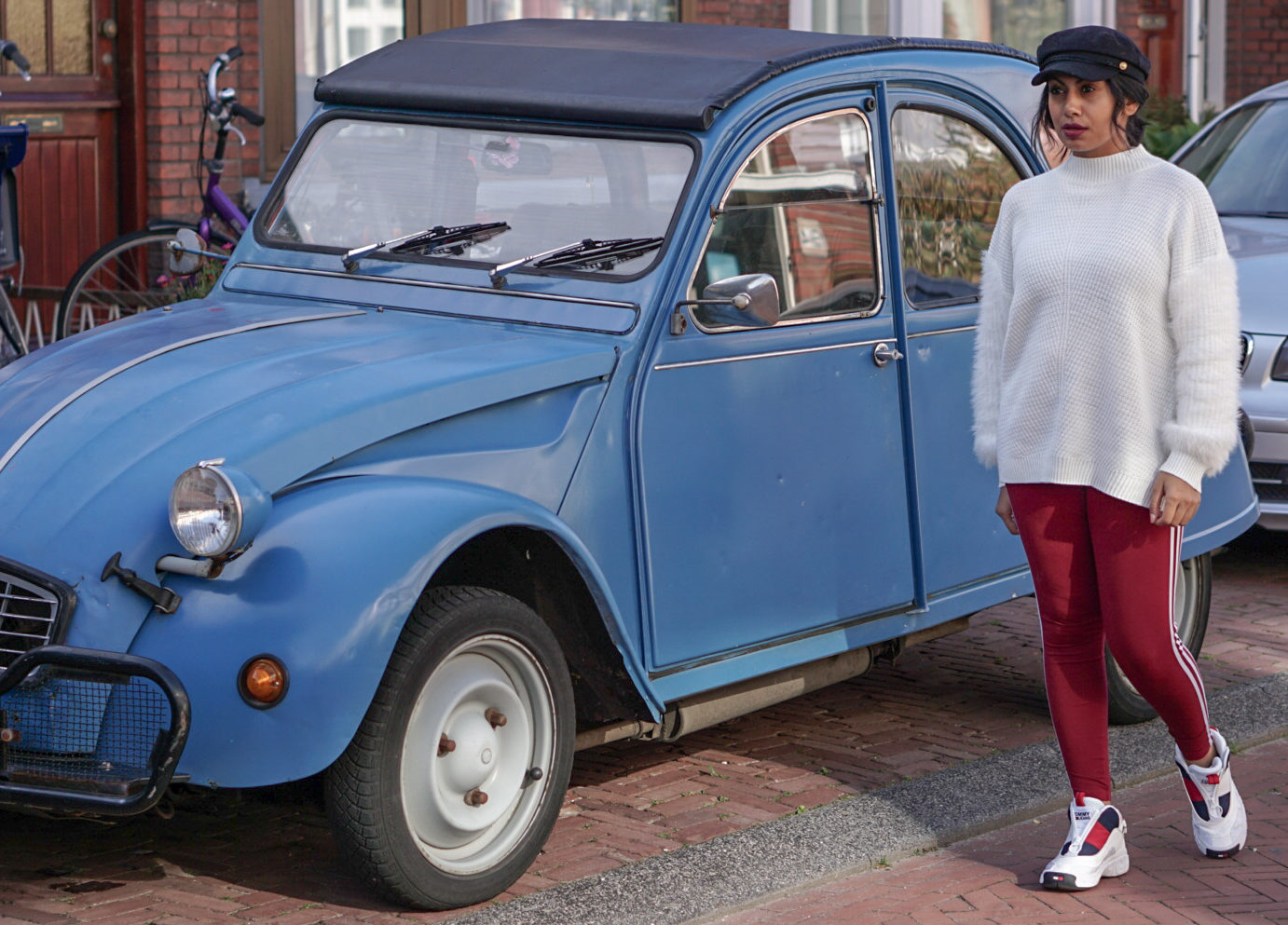 Outfit details:
Trui Primark á €16,00 (nieuwe collectie)
Legging Adidas á €27,95 (nieuwe collectie)
Sneakers Tommy Hilfiger á €129,90 (nieuwe collectie)
Baret SuperTrash á €44,95 (niet meer verkrijgbaar)
Till next time.
Liefs, Reena