Langzaamaan beginnen we te merken dat het herfst wordt. Ik hou echt van de zomer, maar ik sta ook wel weer te popelen om leuke herfst outfits te dragen. Cosy sweaters en oversized wollen jassen, ja daar hou ik wel van.
Dit artikel hou ik lekker kort. Deze outfit kan nog net voor een nazomer, vind ik.
Het rokje die ik draag is in de kleur royal blue. Ik vind dat een hele mooie kleur die je met heel veel verschillende kleuren kan combineren. De stof is lekker zacht, fluffy zacht.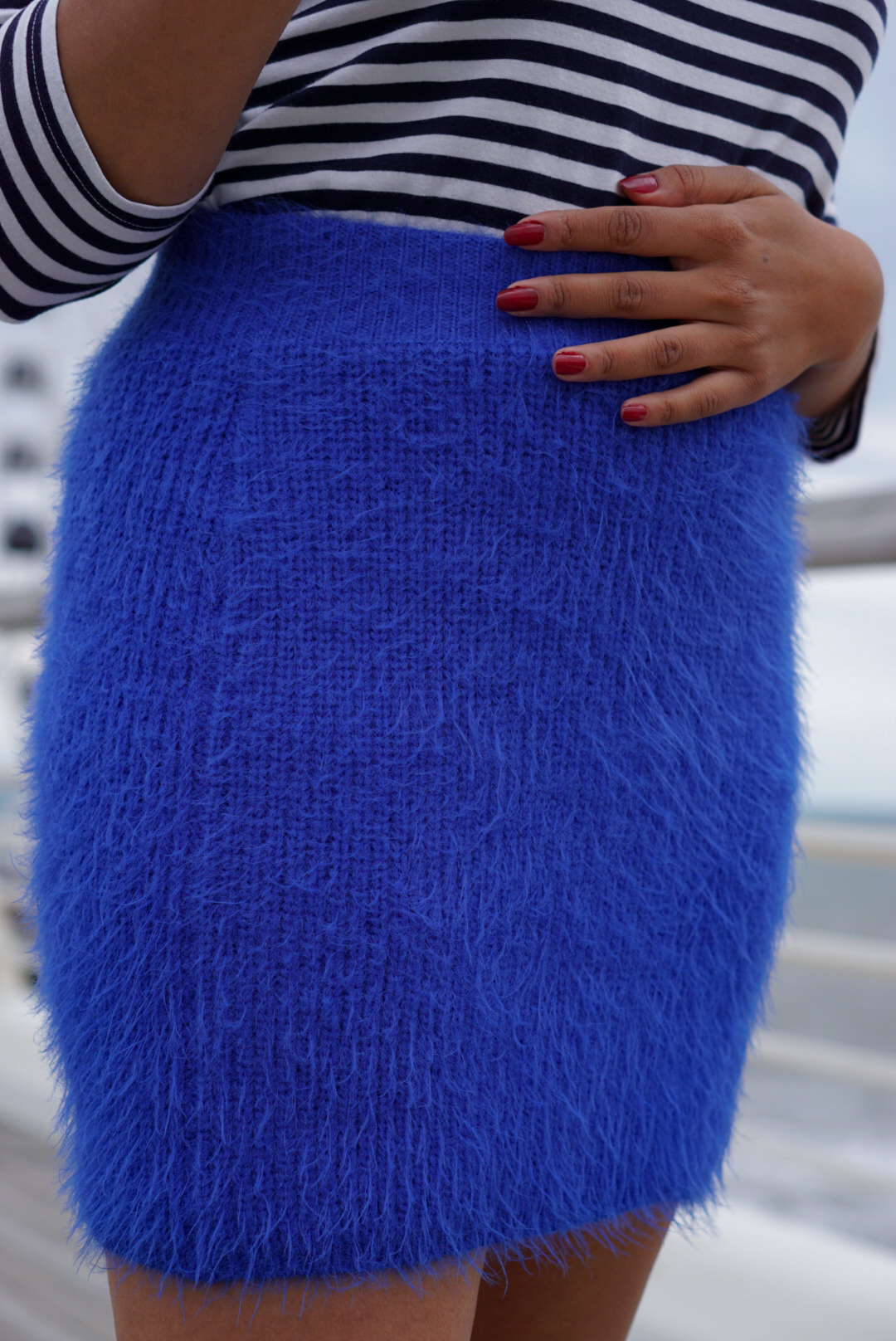 Ik hou van strepen designs, dus om de rok te combineren droeg ik een shirt met donkerblauwe strepen en lange mouwen.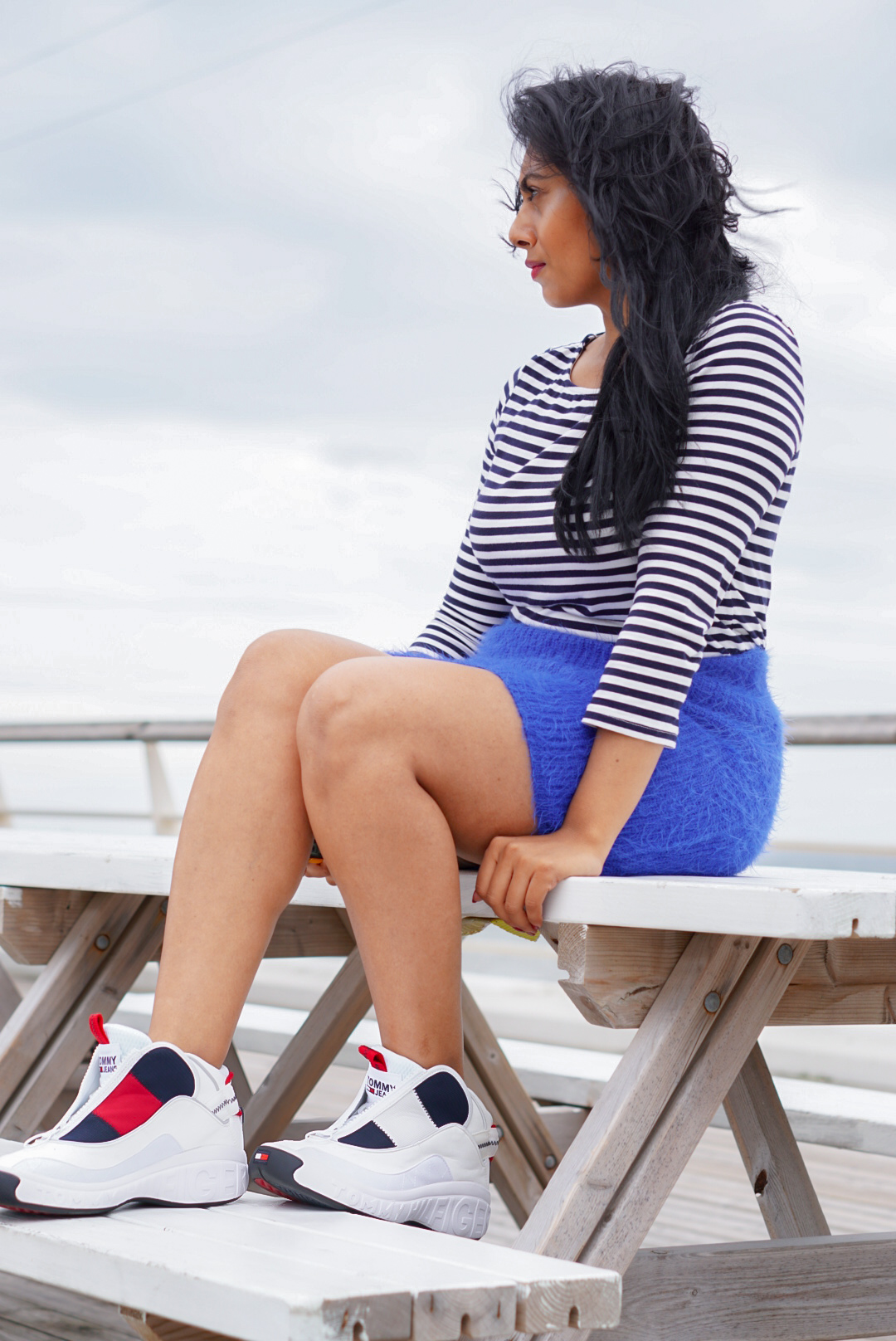 Ik ben echt een Tommy Girl en ik hou van de retro / classic collectie van Tommy Hilfiger. De nieuwe classic collectie is inmiddels uit en ik was direct verliefd op deze flatformsneaker. Back to the 90's. Deze sneaker is opvallend dankzij de colour blockdesign. Leuke details zijn de ritssluiting, Tommy Jeans logo op de tong en zool en de Tommy Hilfiger vlag aan de voor- en achterkant. Ik ben happy met mijn nieuwe aanwinst.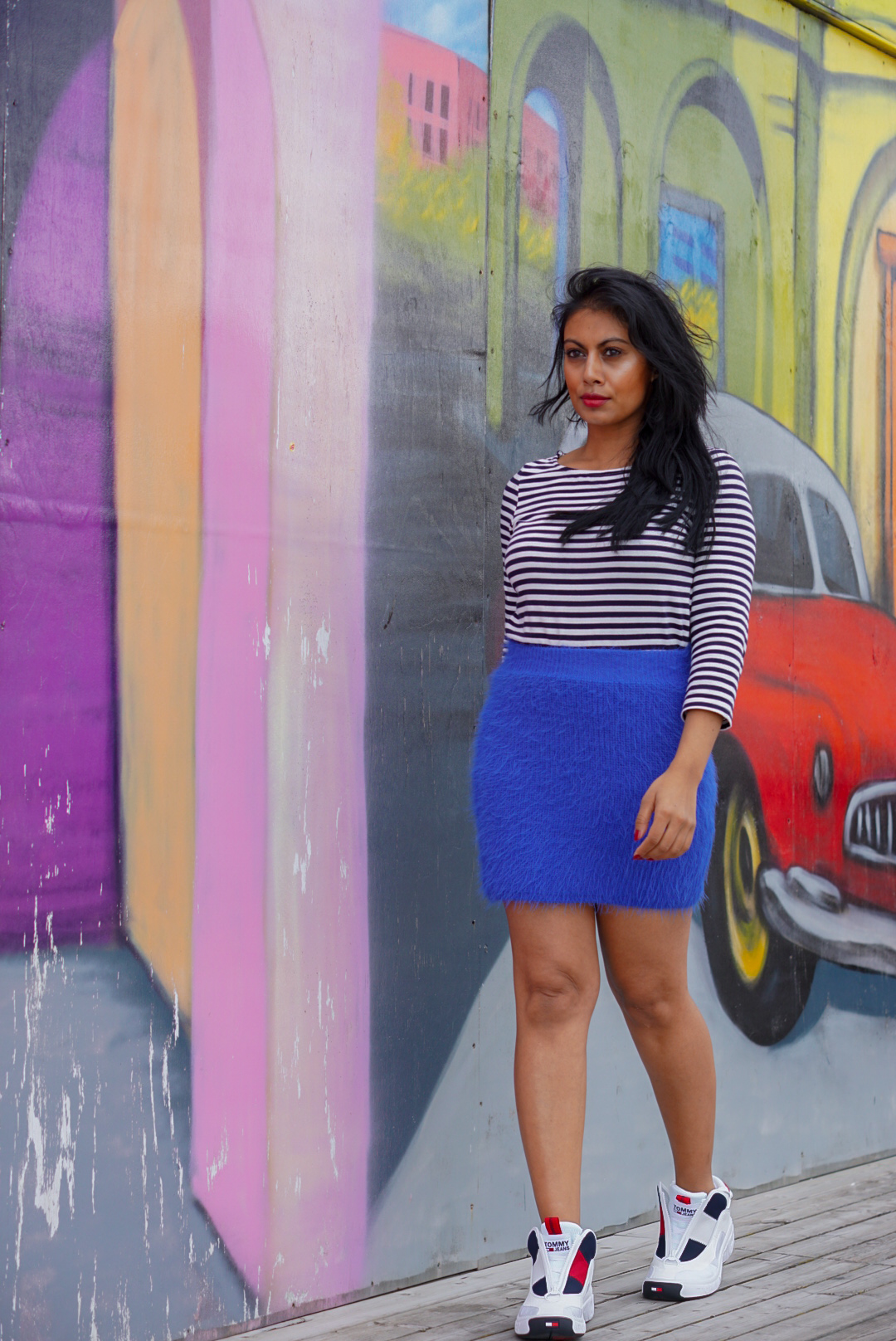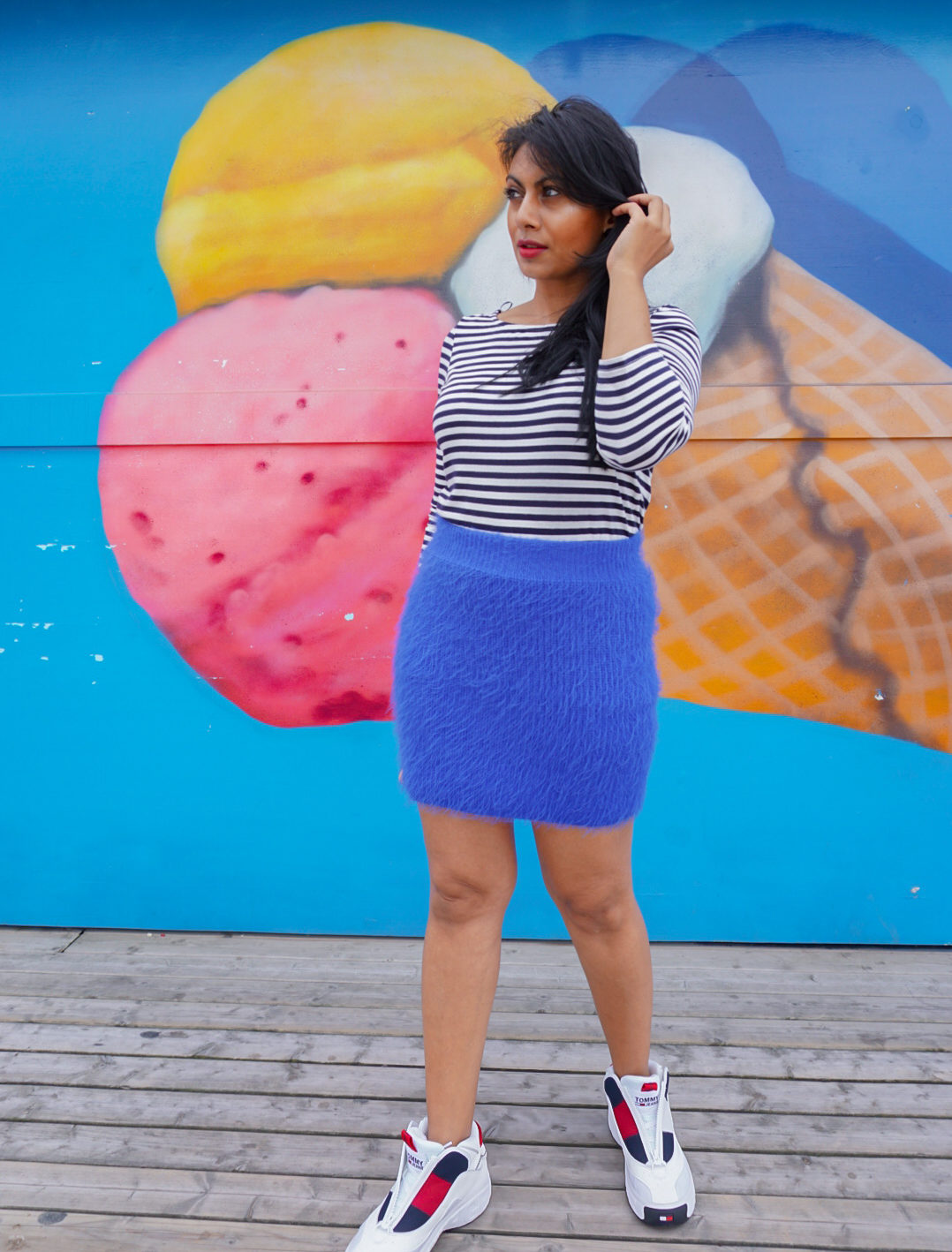 Ik had weer even zin in lang haar, dus droeg ik de clip-in extensions van Luxury for Princess.
Outfit details:
Rok: Primark á €11,00
Shirt: WE Fashion á €19,00
Flatformsneaker: Tommy Hilfiger Jeans á €130,00
Till next time.
Liefs, Reena