De vinyl trend zet in 2019 nog steeds door. Mijn eerste vinyl outfit was een rode jurk van Dolce & Gabbana. Ik was toen 18 of 19 jaar. Het was nogal gewaagd en ik heb getwijfeld of ik een foto met dit jurkje moest delen in dit artikel. Ik deel het toch maar niet.
Vinyl werd een aantal jaren geleden gezien als ordinair maar sinds grote modehuizen vinyl verwerken in hun collecties, is het nu nog populairder dan ooit. Als je een broek, rok of jurk draagt van vinyl, zorg er dan voor dat de rest van je outfit en make-up minder opvallend is.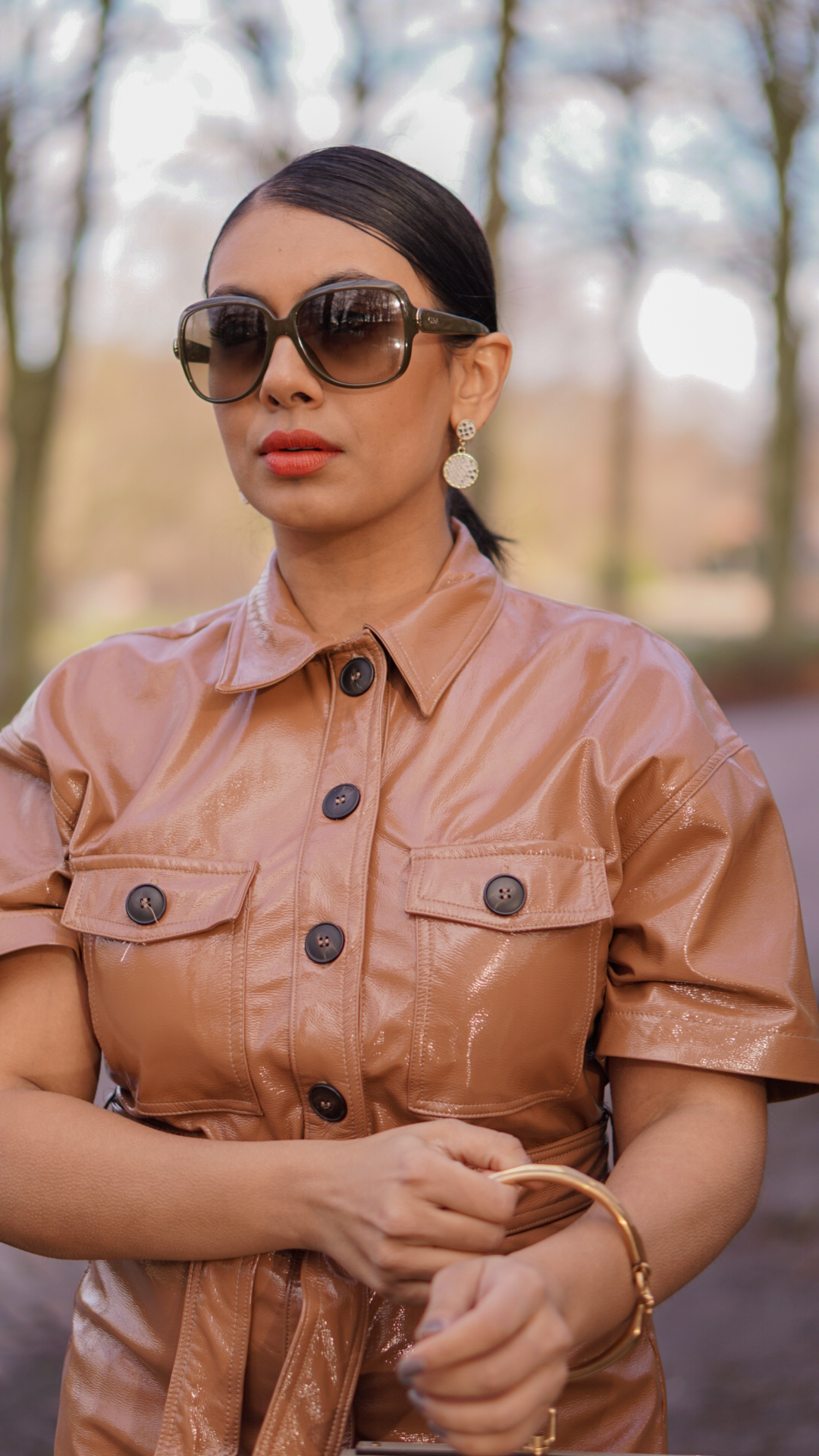 Ik kocht dit jurkje bij Bershka in oktober'18. Dit was mijn outfit die ik droeg op de dag dat ik de Moschino x H&M show bijwoonde in New York. Ik had het toen gecombineerd met sneakers.
Ik probeerde het nu uit met overknee laarzen. Ik moet zeggen dat ik het wel leuk vind staan, wat vinden jullie ervan?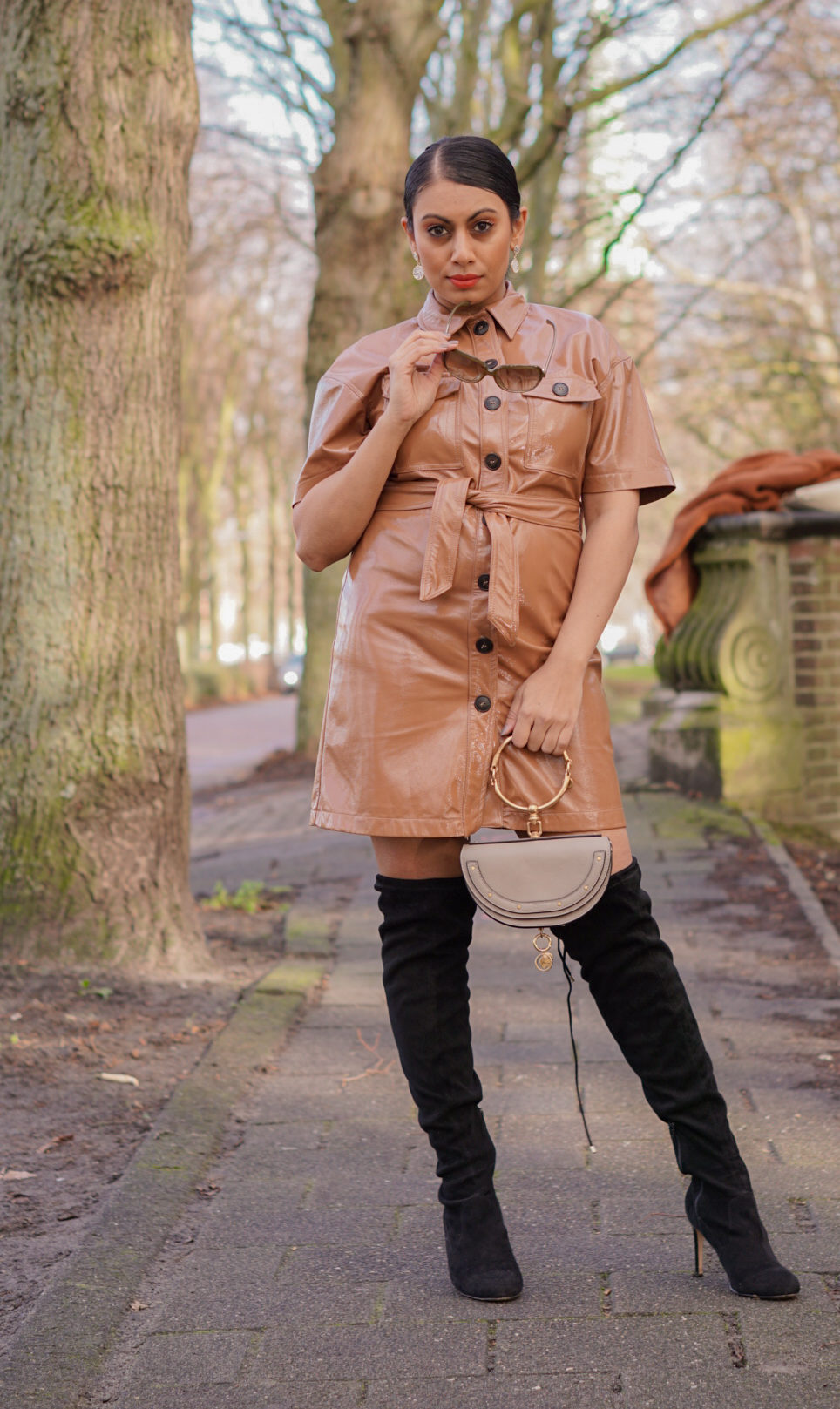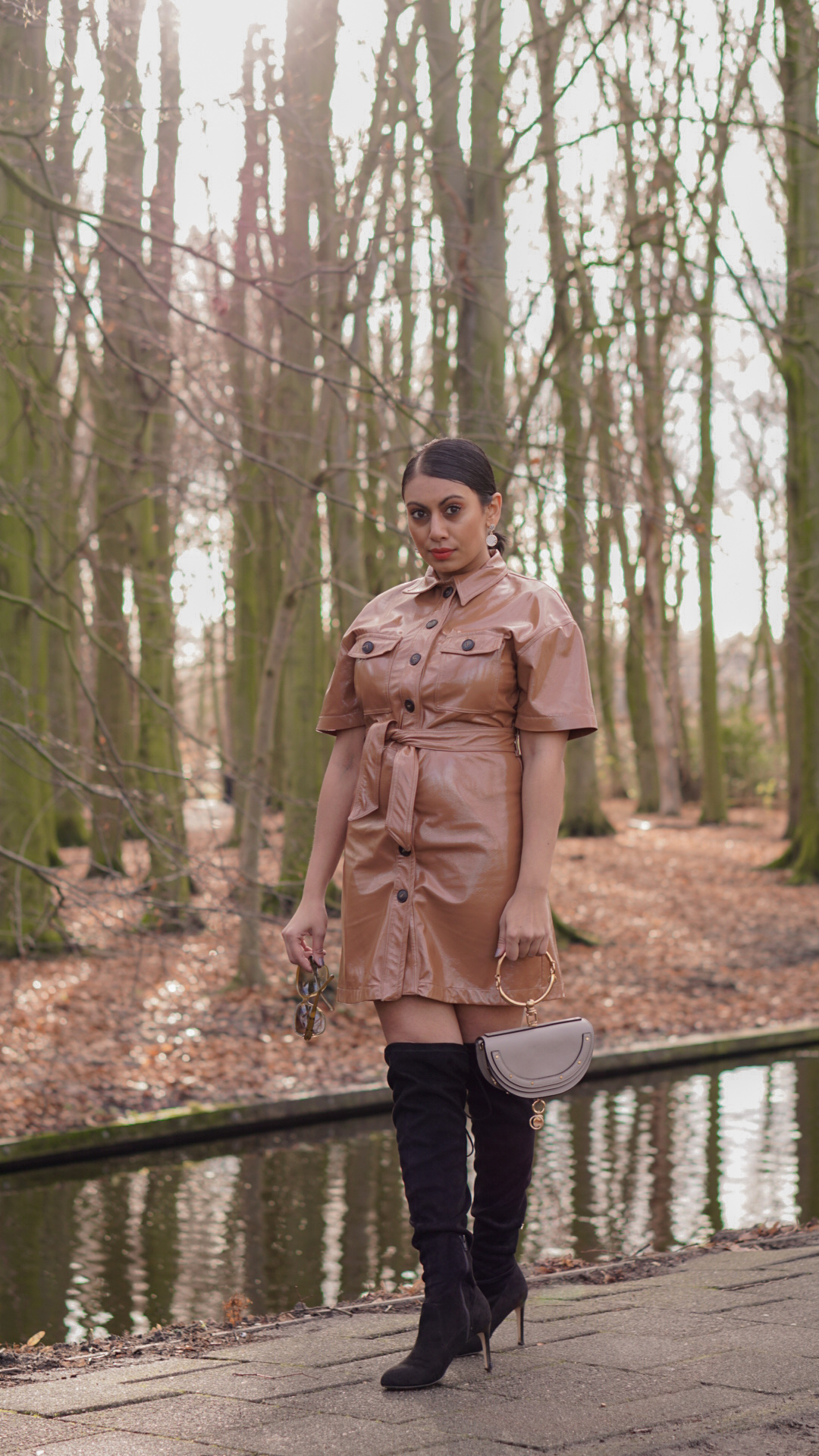 Ik had natuurlijk wel een jas bij me want het was wel koud! De jas is van Primark (collectie oktober 2018).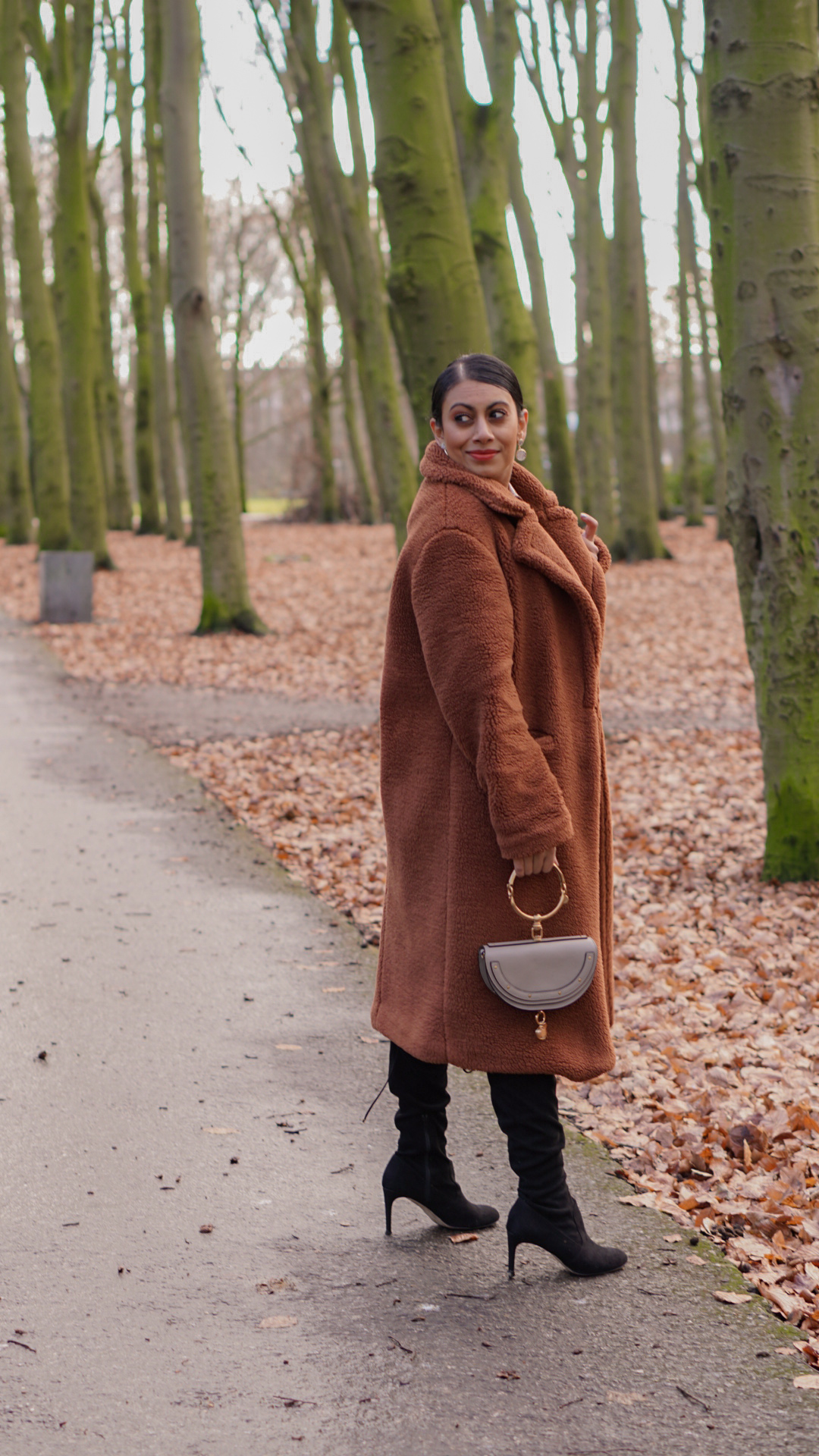 De overknee laarzen zijn van River Island en die heb ik al een tijdje. Wat wel helemaal brand new is, is mijn nieuwe tas van Chloé. Het model is Nile Minaudière bracelet bag. Dit tasje had ik al zo lang op het oog en ik besloot het mezelf cadeau te doen voor kerst. Ik heb wel heel lang getwijfeld omdat dit best een grote investering is en mijn Samsung Galaxy Note 9 er niet in past. Maar sinds kort heb ik de BlackBerry KEY2 LE en die past er wel in. Ik heb hard gewerkt in 2018 en ik vond dat ik het wel verdiend had, hahahahaha! De zonnebril is ook van Chloé (niet nieuw).
Till next time.
Liefs, Reena