Twee maanden geleden ben ik begonnen met een kuur voor mijn nagels en haar. Dit is een voedingssupplement van Yves Rocher.
(Zie blogpost van 11 april 2017)
Ik had verteld dat ik broze nagels had. Mijn nagels braken snel af waardoor ik altijd korte nagels had. Ook groeit mijn haar niet snel en had ik geen volume.
In deze blogpost ga ik jullie vertellen of het werkt.
Ik probeer zoveel mogelijk vitaminen, mineralen en andere gezonde voedingsstoffen uit mijn voeding te halen. Toch kan ik soms wat extra's gebruiken.
Yves Rocher Hair & Nails is plantaardig en is verrijkt met zink, biotine en extract van bamboesap. In één verpakking zitten 30 tabletten, goed voor één maand. Echter zul je pas resultaat zien na twee maanden, dus heb ik twee verpakkingen gekocht (het was destijds twee halen één betalen).
Ik vond dat het makkelijk in te nemen was. Het gaf wel een vreemde smaak, maar daar stoorde ik me niet aan.
Na twee maanden kan ik jullie vertellen dat mijn nagels gegroeid zijn zonder af te breken! Voorheen kon ik mijn nagels buigen, maar ze zijn nu veel sterker. Ik heb zelfs twee keer moeten knippen omdat het anders te lang werd.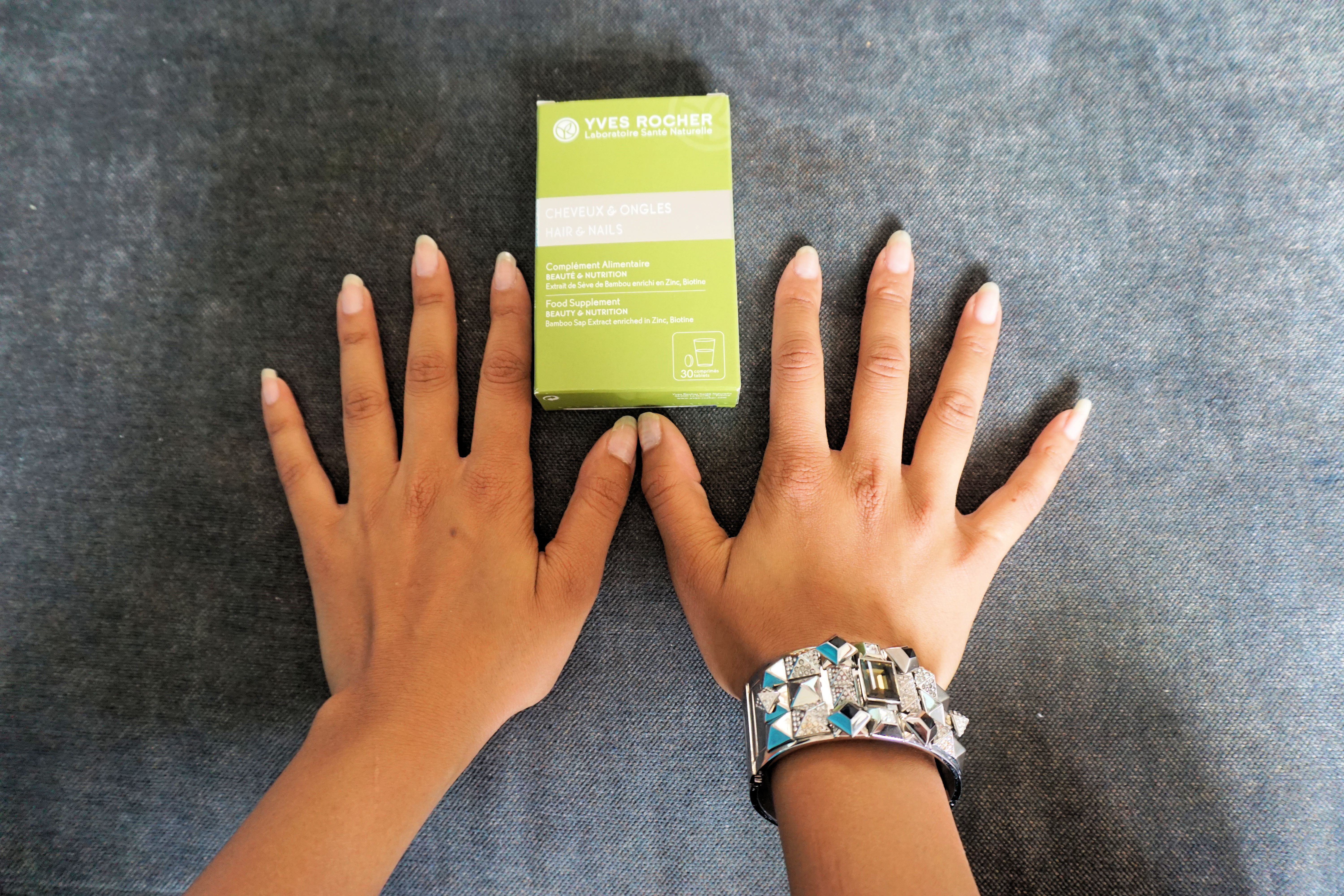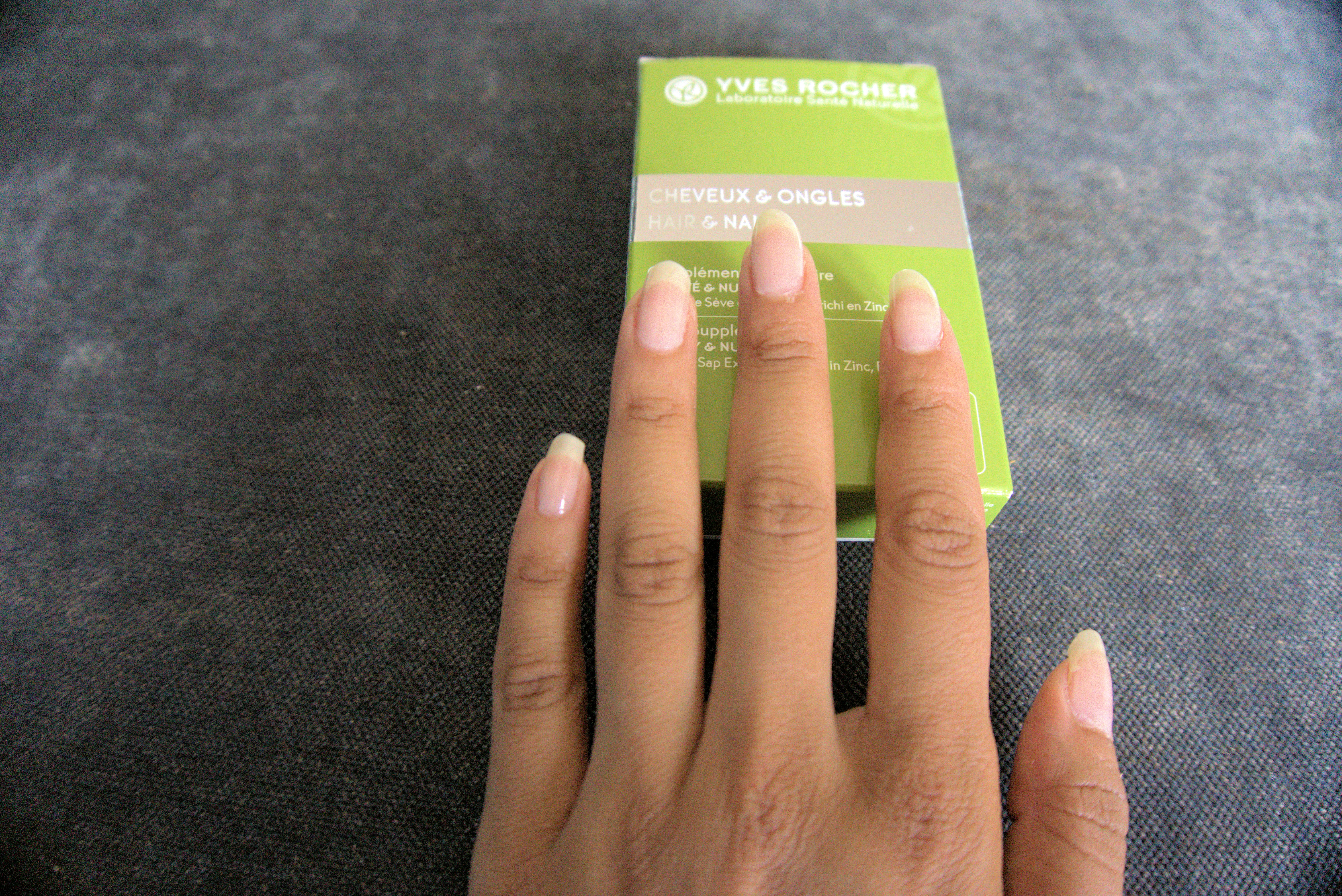 Wat mijn haren betreft, geen resultaat. Dat vind ik wel jammer.
Ik ga het nu aankijken zonder de tabletten.  Maar mochten mijn nagels weer gaan afbreken, dan overweeg ik wel om Yves Rocher Hair & Nails opnieuw te kopen. Wel wanneer er een aanbieding is, want ik vind één doosje best wel prijzig.
Zonder korting kost één doosje €23,90. Maar er zijn regelmatig aanbiedingen met 50% korting of twee voor de prijs van één.
Heb jij ook last van broze nagels en wat doe jij eraan? Laat het weten in een reactie.
See ya!
Liefs, Reena