Het weer is lekker zomers, soms iets te warm. Waar ik echt van kan genieten nu zijn ijsjes, maar ook mijn zomerse outfits.
Er is overal sale op dit moment en als jullie mij goed kennen, weten jullie dat ik van sale hou.
Mijn summer outfit of the day is dit mooie vrolijke knoopjesjurk van Stradivarius. Dit jurkje is geel en heeft een bloemenprint met roze en paarse tinten. Lekker opvallend en daar hou ik van. Het is een luchtige jurk en ik vind het wel mooi dat het lange mouwen heeft.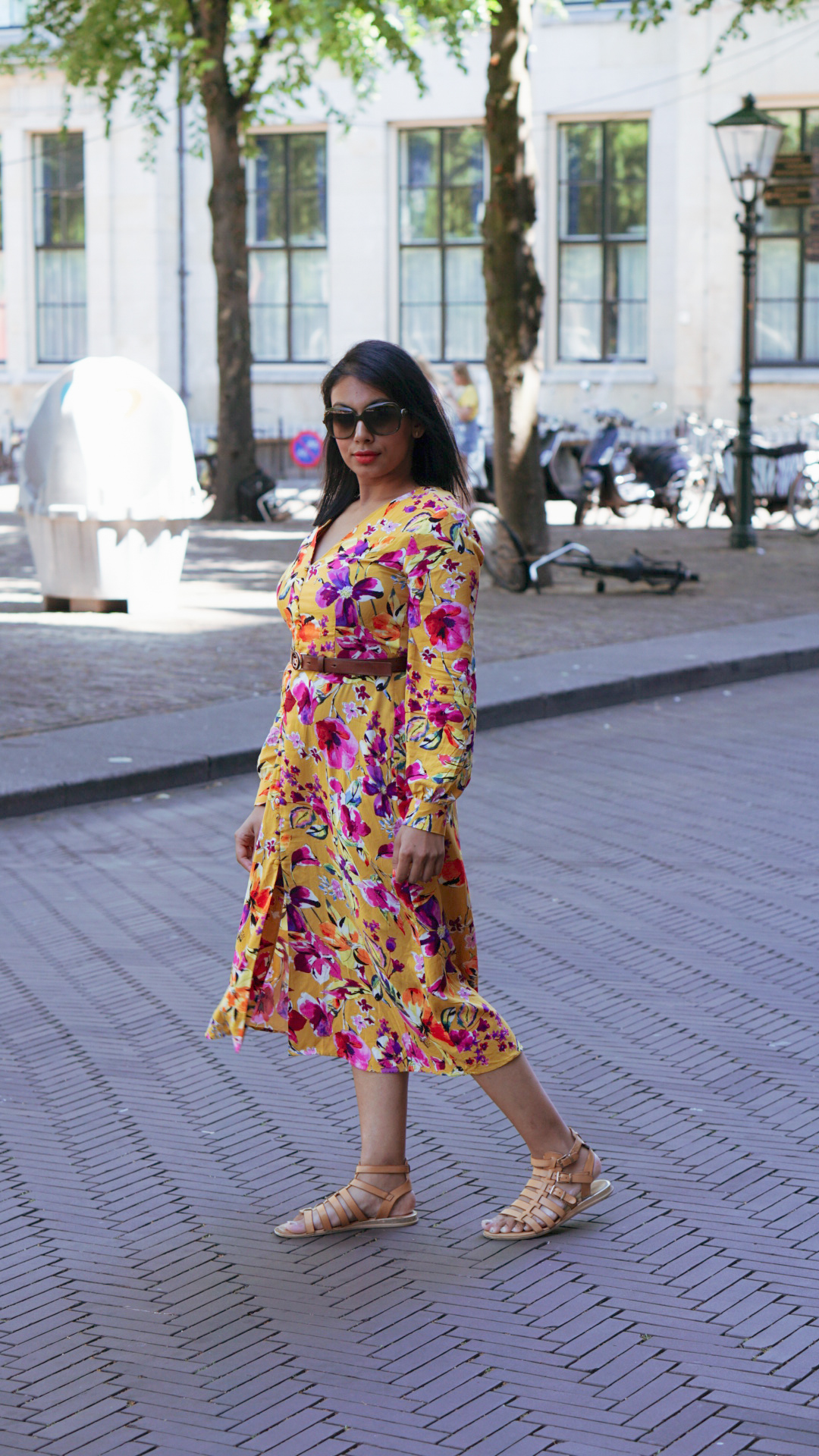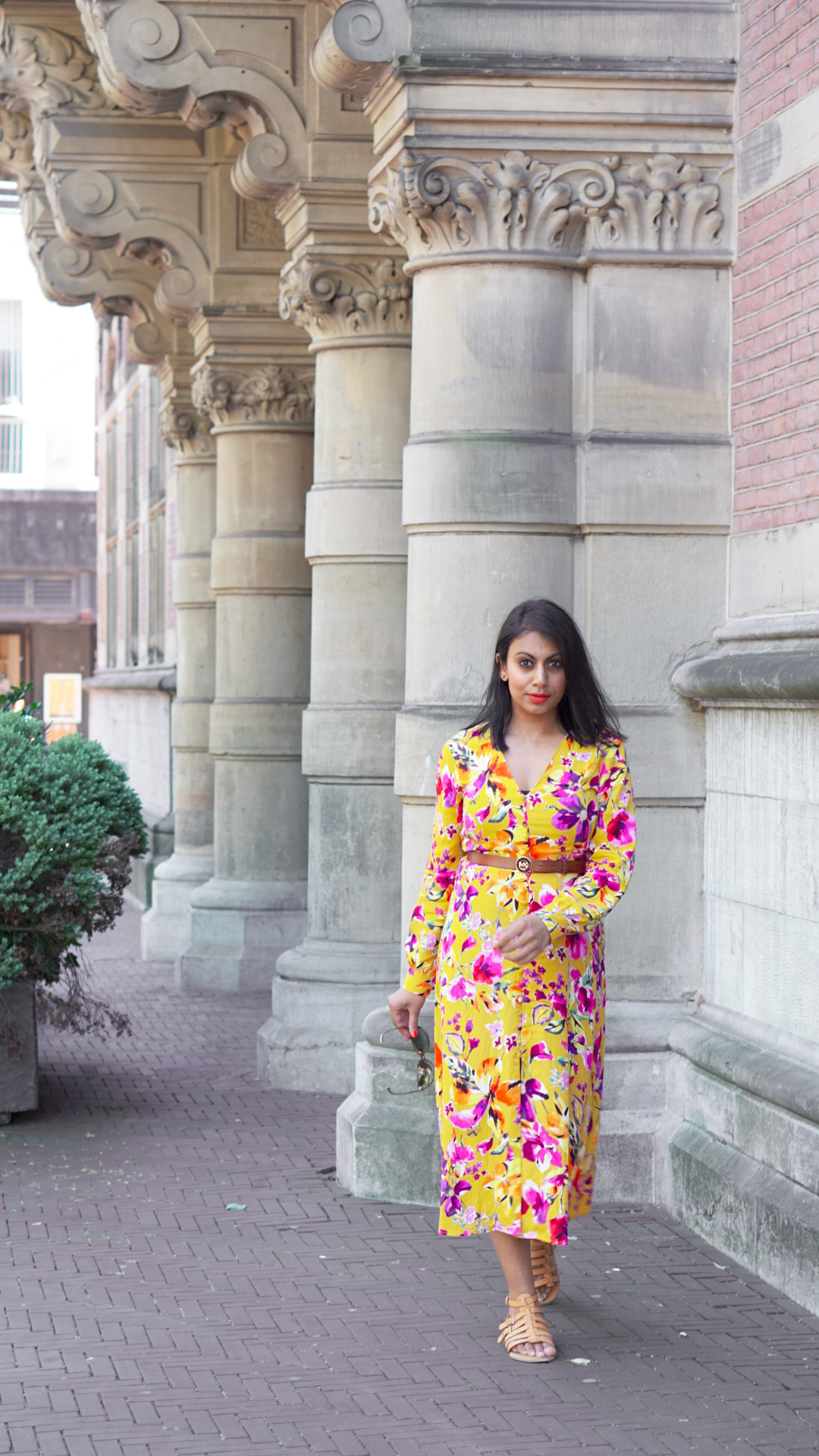 Ik heb het gecombineerd met een smalle ceintuur van Michael Kors.
Het jurkje was €29,99 en ik heb het gekocht voor €19,99.
Till next time.
Reena Jagram