Misschien zou je het niet zeggen als je mij ziet, maar ik ben ook wel een rock chick. Ja, ik hou van rock music. Ik luister graag naar Linkin Park, Blur, Red Hot Chili Peppers, Aerosmith, Nirvana, Queen, The Rolling Stones en U2.
Ik liep laatst op de herenafdeling van de Primark. Gewoon voor mezelf. T-Shirts en truien in de kleinste herenmaat passen mij wel en soms hebben ze net wat leukere t-shirt en truien hangen dan op de damesafdeling. Ik zag een hele coole Nirvana t-shirt en die heb ik dan ook meteen gekocht.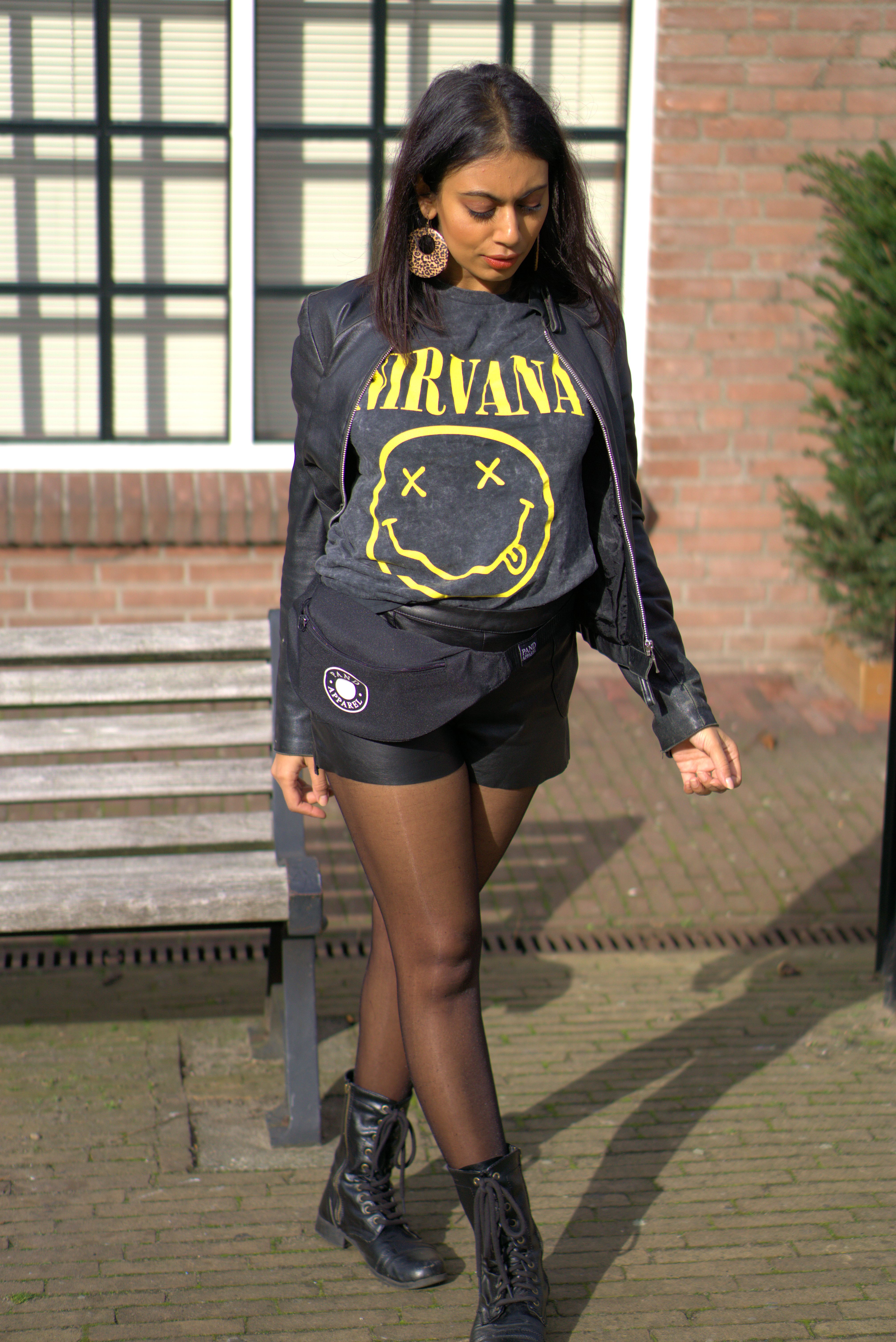 Afgelopen dinsdag kreeg ik een pakketje opgestuurd van het merk Pand Apparel. Zo gaaf, want zij hebben mij een fanny pack, oftewel een heuptas opgestuurd. Begin jaren 90 had ik een heuptas. Het was toen ook echt in de mode en op een gegeven moment verdween het. Maar de heuptas is weer helemaal terug van weggeweest. Afgelopen maanden heb ik dit teruggezien op de catwalk, bij Chanel, Gucci en Louis Vuitton.
Het is nog leuker om het op diverse manieren te dragen. Op de heup, maar ook als cross body om je schouder. Of je houd het gewoon in je hand.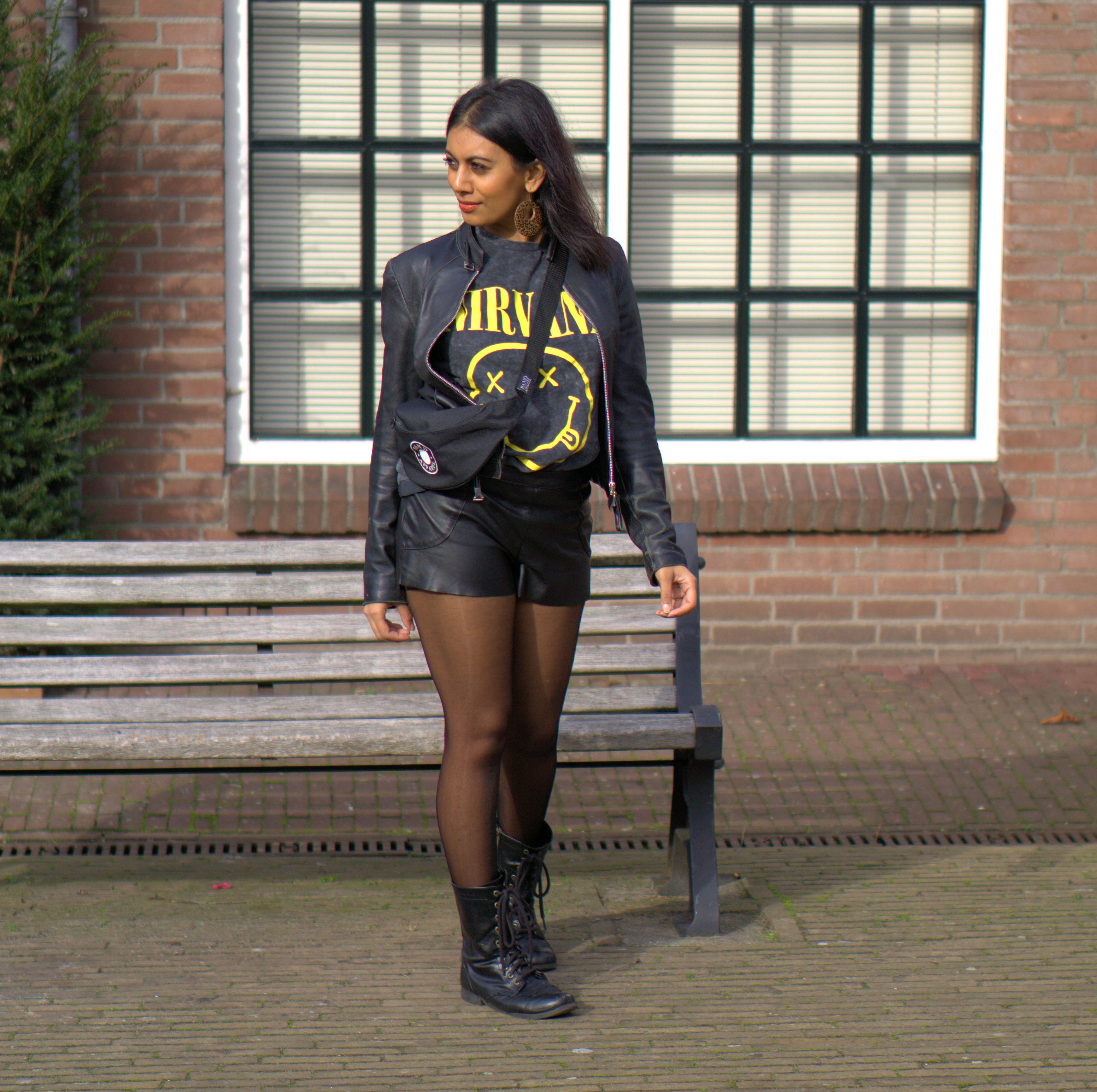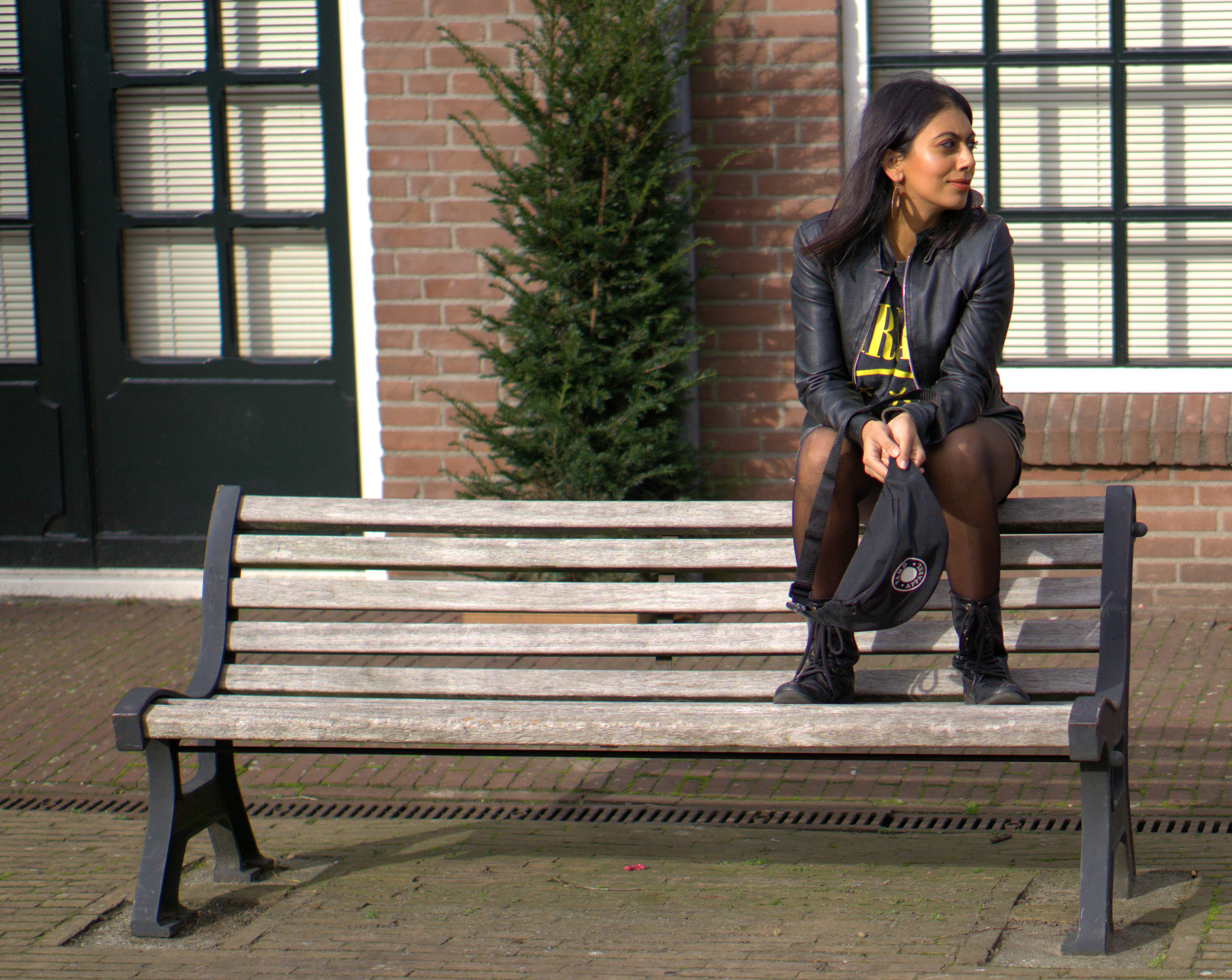 Voor deze shoot met mijn nieuwe heuptas dacht ik aan een stoere rock outfit. Veter boots, bikerjack, Nirvana t-shirt, faux leather short en klaar!
Voor het shoppen van de fanny pack van het merk Pand Apparel kun je terecht op http://www.pand-apparel.com/
Till next time.
Liefs, Reena