Nu het eindelijk mooi weer is kan ik genieten van mijn nieuwe items van Look Book Store.
Look Book Store is een webshop waar je kleding en accessoires kunt shoppen. Het is een webshop uit de United States en bestaat al sinds 2009. Het kan zijn dat je bij bestellingen ook invoerkosten moet betalen.
In samenwerking met Look Book Store mocht ik een aantal items uitzoeken en die laat ik jullie zien.
Ik vind het leuk om elk jaar nieuwe swimwear te hebben. Dus ik koos voor een badpak en een bikini.
De badpak heeft een V-Line en het middenstuk is van kant. Het heeft verstelbare bandjes. Verder heeft het een soft padded bra. Als ik dit draag lijkt het alsnog mijn body geshaped is. Dat vind ik wel mooi. Ik draag maat M.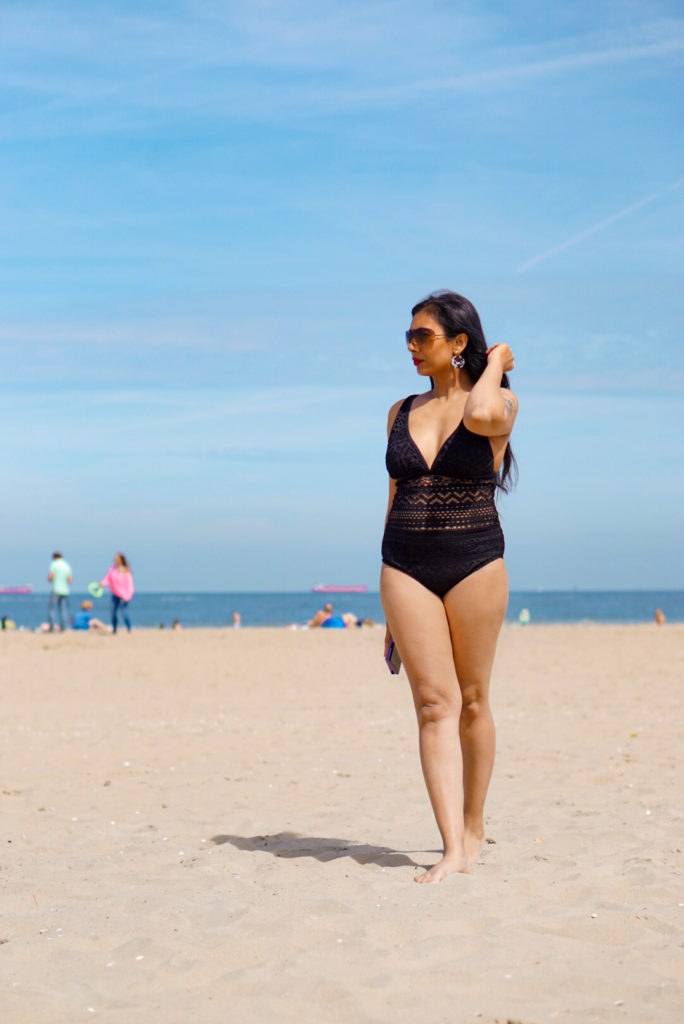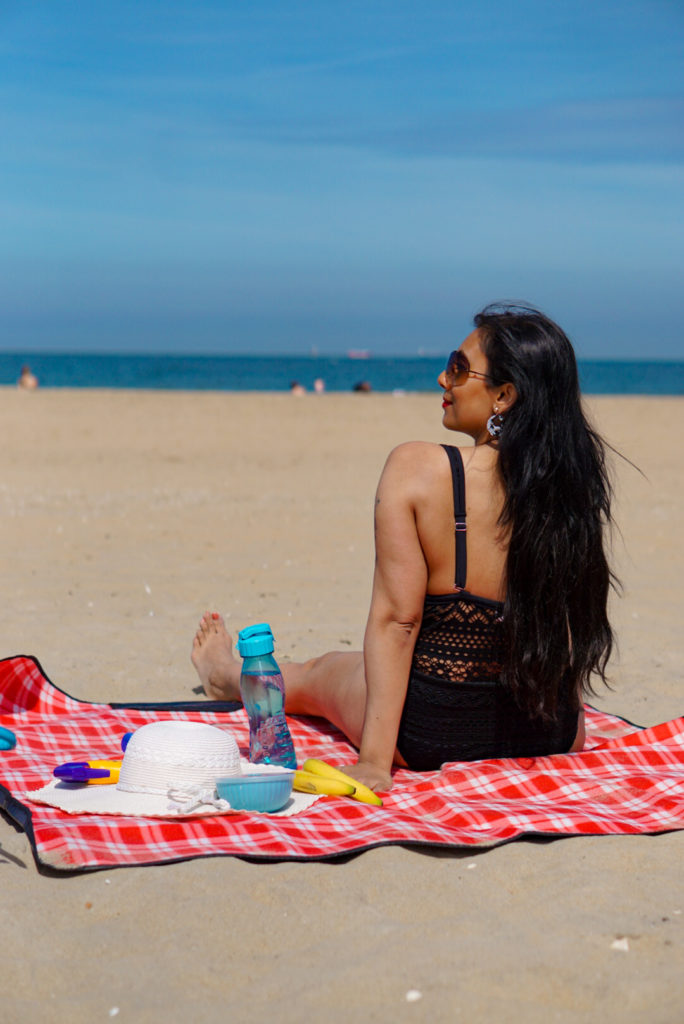 De bikini heeft een high waist broekje met cut-out details. Ik heb een voorkeur voor high waist omdat ik niet een strakke buikje heb en ik me prettiger voel in een een badpak of bikini die mijn buik tot de navel bedekt. De top heeft ook cut-out details en een soft padded bra. Ik draag maat M.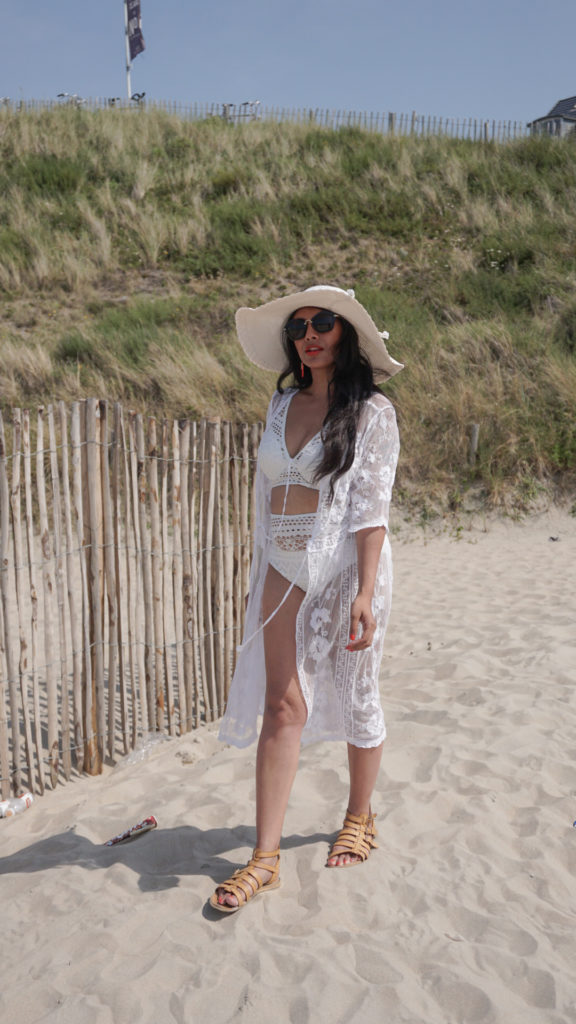 In de zomer vind ik het heerlijk om luchtige kleding te dragen, zoals playsuits. Ik heb best veel playsuits in mijn kast hangen. Ze zitten altijd lekker. De playsuit die ik draag is in de kleur blauw en heeft knopen aan de voorkant. Met de bijbehorende koord accentueer je je taille. Ik draag maat M. Playsuits zijn ideaal voor als je naar het strand gaat, want ik draag daaronder mijn zwemkleding. Je trekt het makkelijk aan en uit.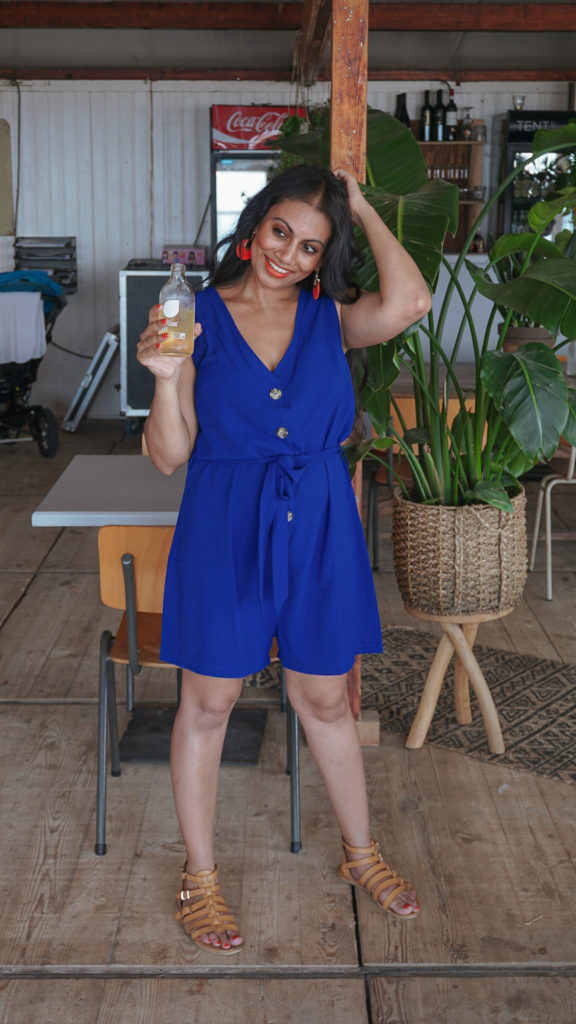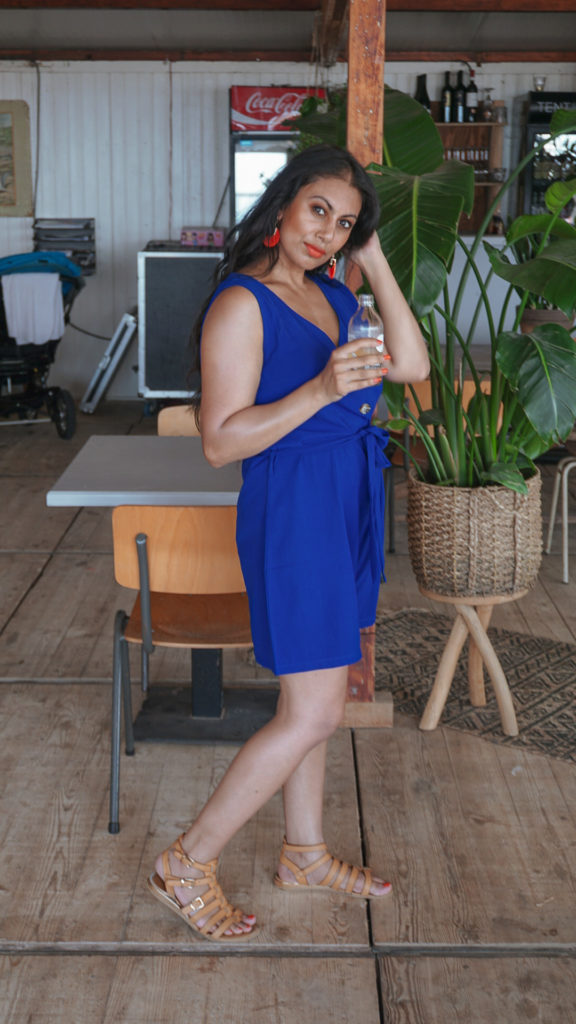 Voor de warme zomerse avonden heb ik een zwarte off shoulder jurk gekozen. Het is een elegante jurk die je met sandalen of pumps kunt combineren. Ik draag maat M. Er zit een koord bij voor je taille. Maar het is ook mooi om een goudkleurige riem te dragen. Dat geeft net wat extra's.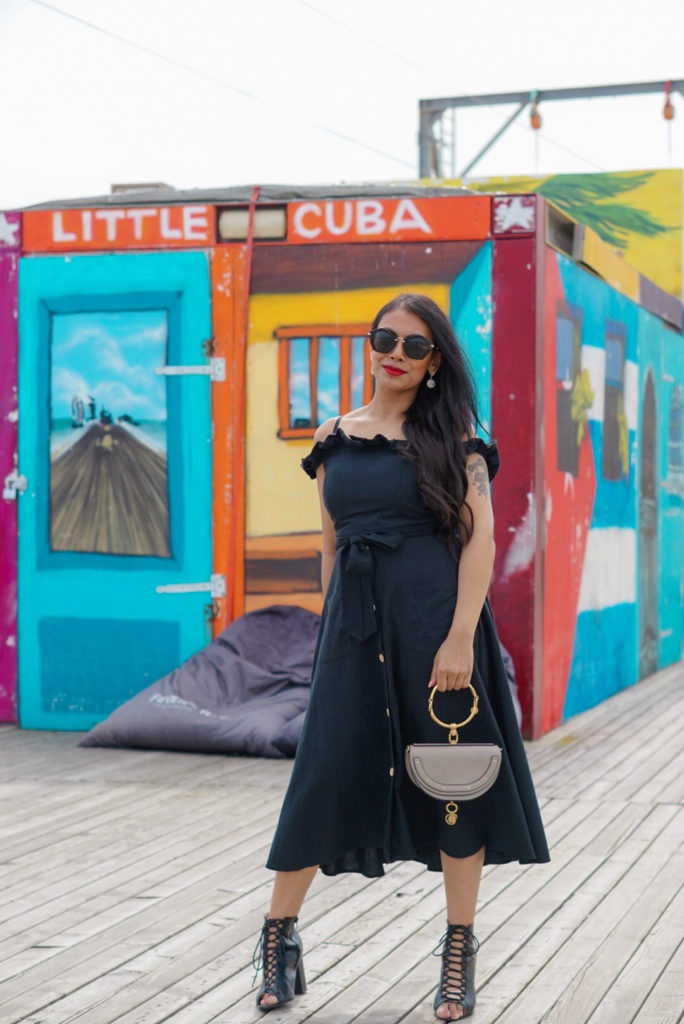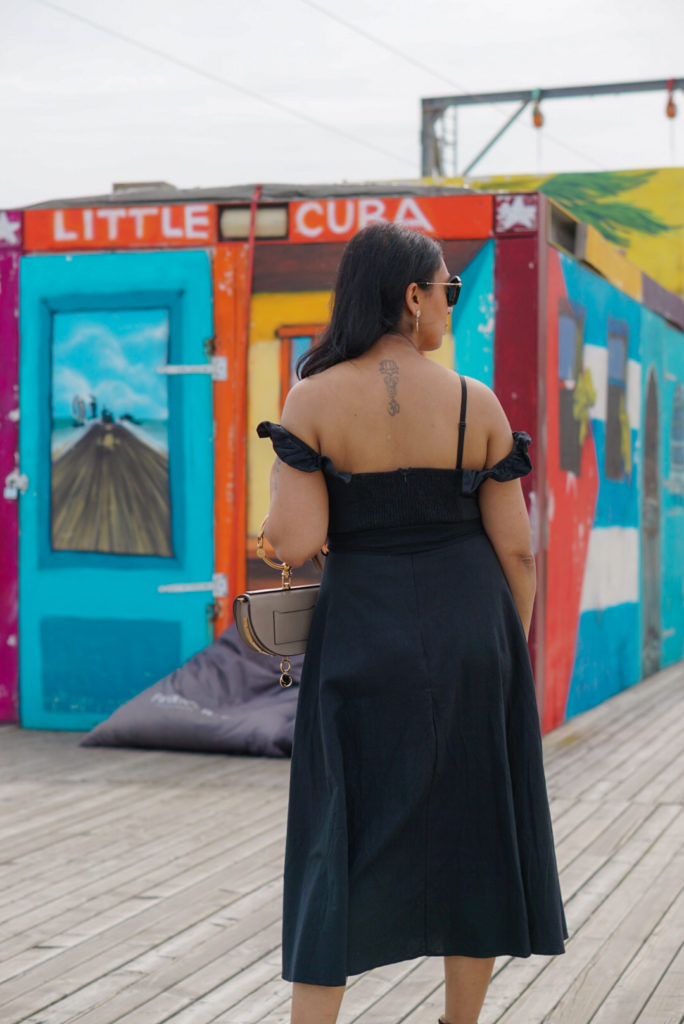 Ik hoop jullie geïnspireerd te hebben met deze nieuwe looks.
Till next time.
Liefs, Reena
Dit artikel bevat gekregen producten.