Ik hou van tijdloze patronen zoals het plaid design. De outfit die ik draag in deze blogpost heeft het plaid design en behoort tot one of my favorite ones, net als houndstooth (pied de poule).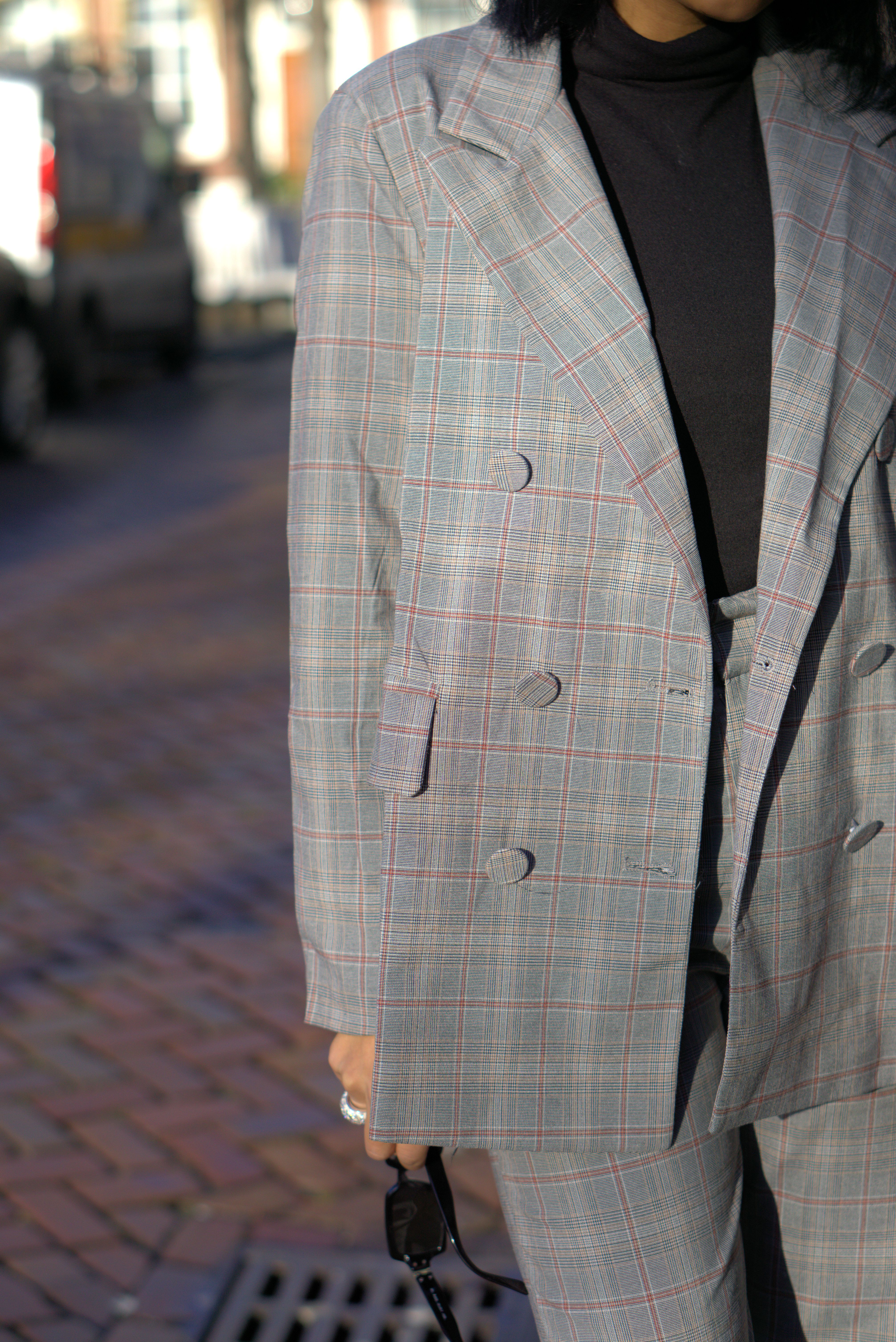 De boyfriend blazer heeft een model dat lekker ruim valt. Dit is dus geen strak getailleerd model. Draag het los of doe de knopen dicht. Hoe je het ook draagt, het staat altijd leuk. De blazer kan ook gecombineerd worden met denim.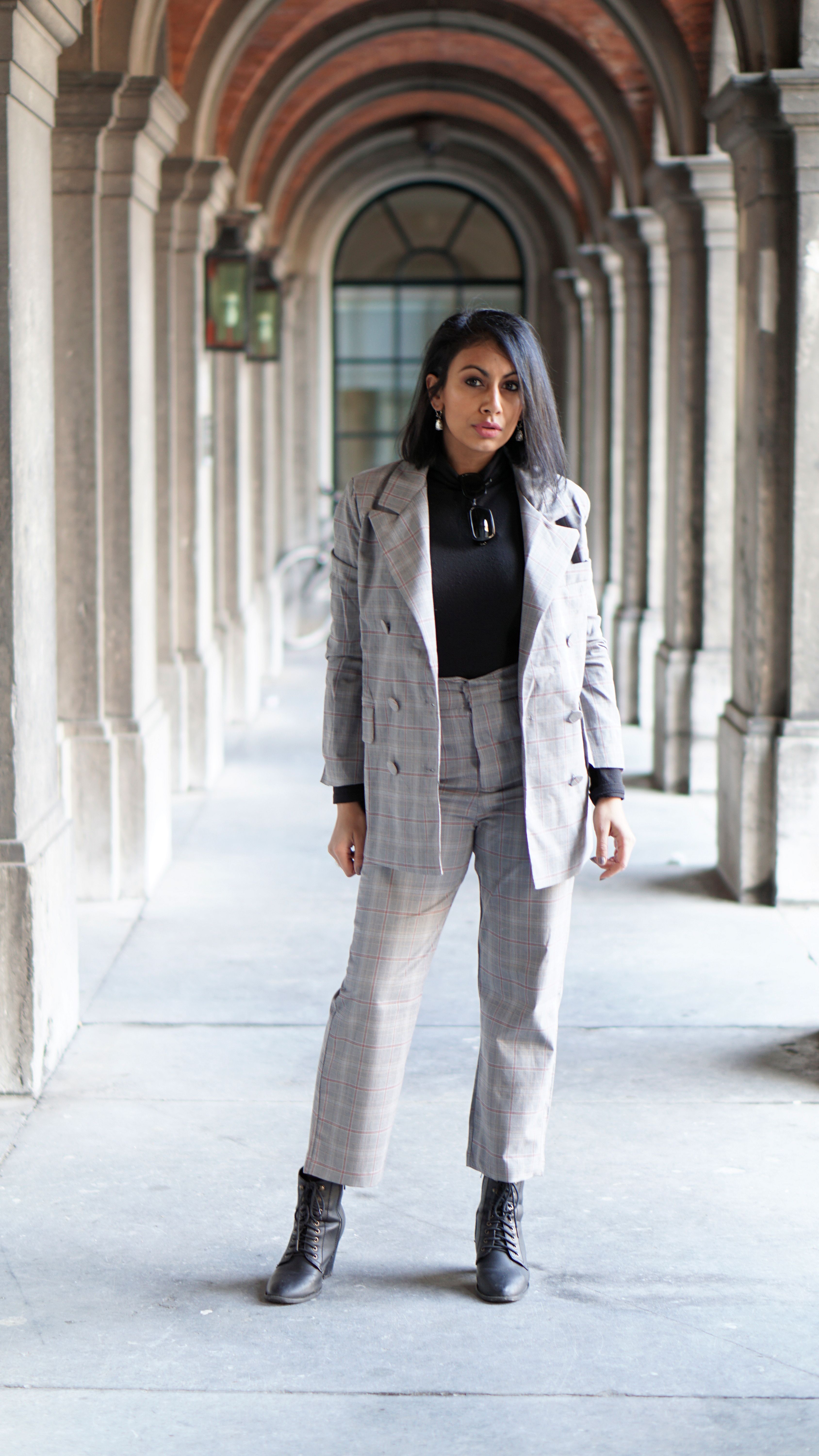 De broek is high waisted, daar hou ik wel van. Het komt tot aan de enkels en heeft broekzakken. Omdat de broek tot aan de enkels komt, is het leuk te combineren met boots, enkellaarsjes, pumps of flats.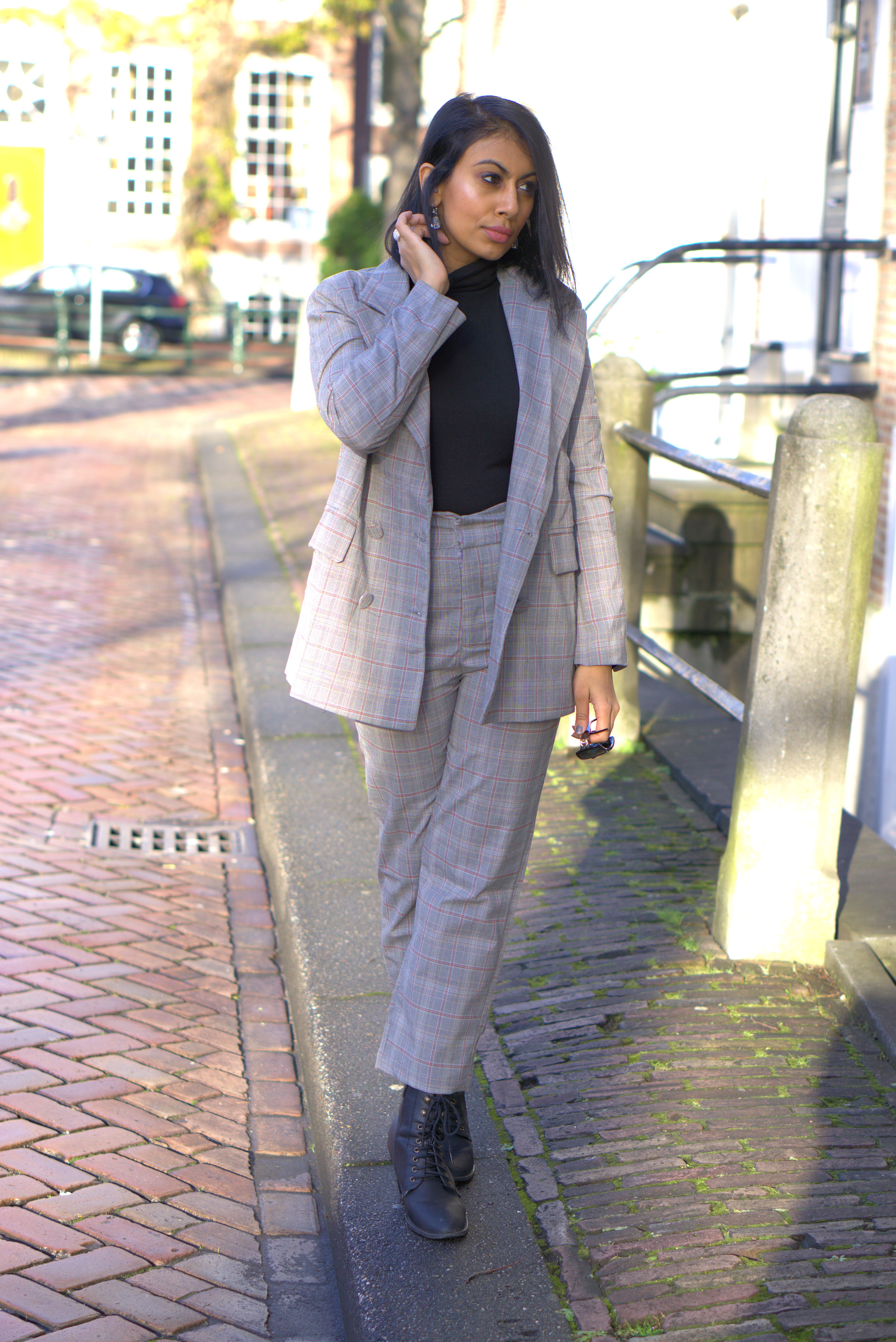 Zowel de broek als de blazer draag ik in maat M en zit precies goed. Ik heb het gecombineerd met een zwarte coltrui en enkellaarsjes.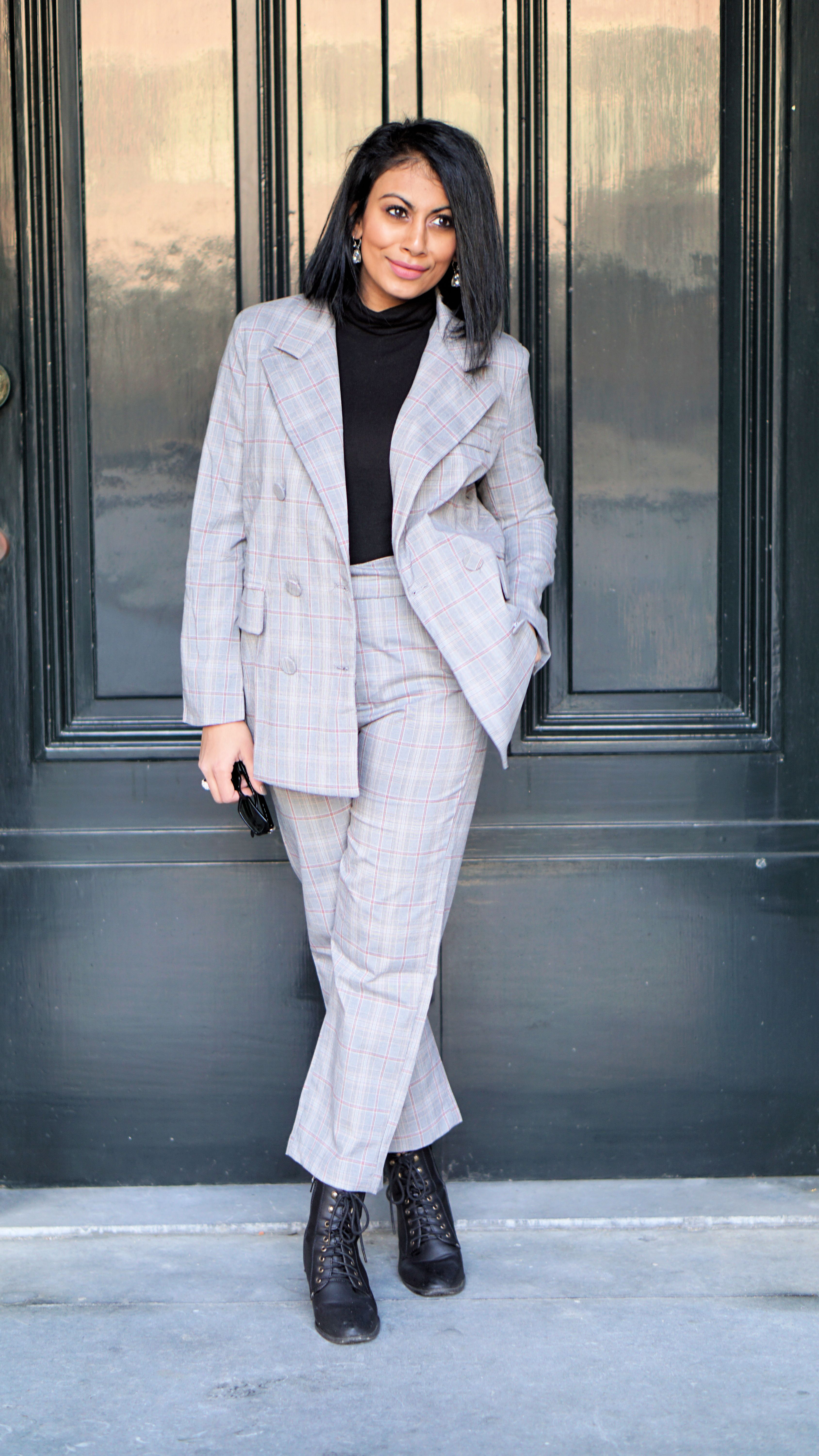 De blazer is nu afgeprijsd naar €23,38 en koop je hier.
De broek is nu afgeprijsd naar €17,32 en koop je hier.
Voor €40,70 heb je dus een classy outfit die tijdloos is en je kan dragen bij veel gelegenheden. De kwaliteit is wel goed en ik ben verder heel blij met mijn nieuwe outfit!
Beide items zijn van Romwe
Till next time.
Liefs, Reena
Dit artikel bevat gekregen producten.