Banana powder, ik had ervan gehoord maar nooit geprobeerd. Het werd tijd om kennis te maken met dit product.
Voor mijn blog en Instagram maak ik regelmatig foto's. Ik vind het belangrijk dat de licht goed valt op mijn gezicht. Een professionele fotograaf weet daar alles van. Echter ben ik geen fotograaf maar ik begin steeds meer te leren.
Voor elke fotoshoot doe ik mijn make-up zelf. Ik weet precies wat ik wel en niet mooi vind. Sinds kort gebruik ik de Ultra Fine Golden Setting Powder van Joe Blasco, ook wel banana powder genoemd vanwege zijn gelige kleur.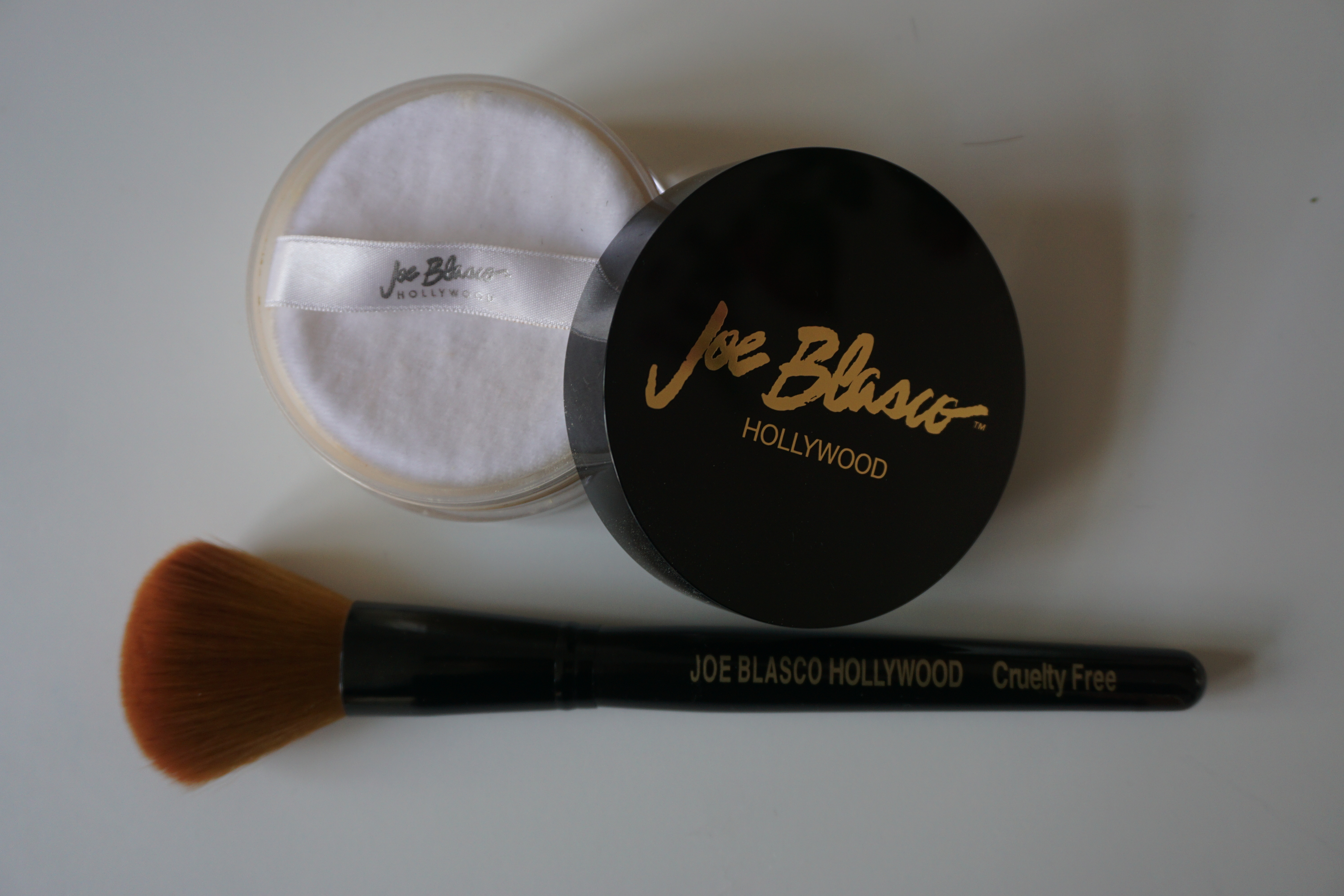 Ik gebruik dit over mijn foundation en breng het aan met een grote kwast. Dit kan ook met een poeder sponsje, maar ik vind een kwast prettiger. Ik breng het aan over mijn hele gezicht.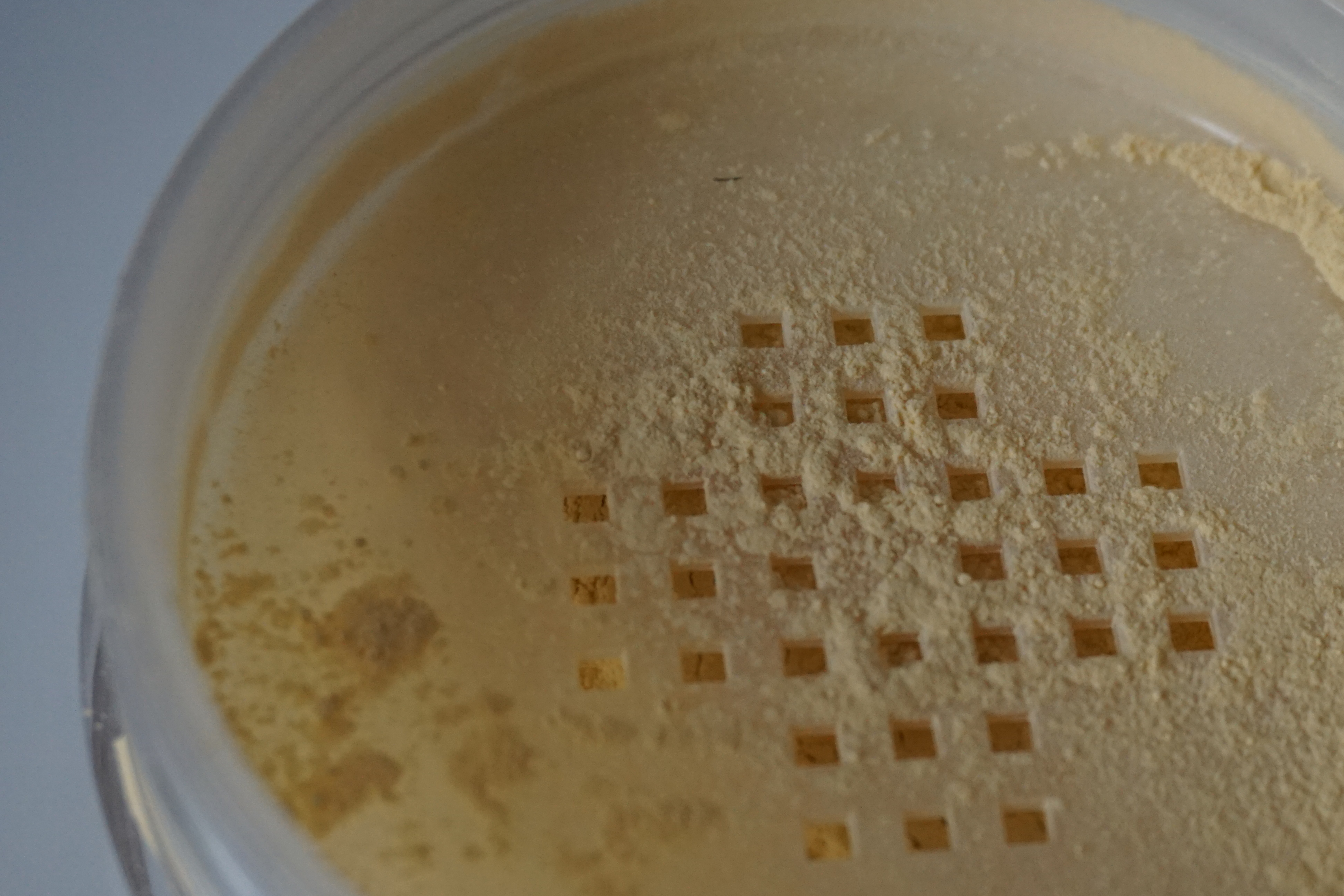 De setting powder zorgt ervoor dat je een mooie gloed krijgt en fixeert je foundation. Wees niet bang dat je er zo geel als een banaan uitziet. Maar het maakt je foundation iets geliger. Wanneer je alleen een foundation draagt kan het na een paar uur grijzig en grauw uit zien op je huid. Met de setting powder heb je dat dus niet. Ik vind het een fijn product om te gebruiken. Zeker wanneer ik foto's maak van mezelf. Want met een banana powder lijkt het alsof ik onder perfect studiolicht zit.
Hieronder heb ik before en after foto's. Ik heb mijn best gedaan om het verschil zo goed mogelijk naar voren te laten komen. Op de "Before" foto's heb ik alleen een foundation subtiel aangebracht.
Op de "After" foto's heb ik de Golden Ultra Fine Setting Powder over de foundation aangebracht.
Foto's zijn niet bewerkt en hebben geen filter.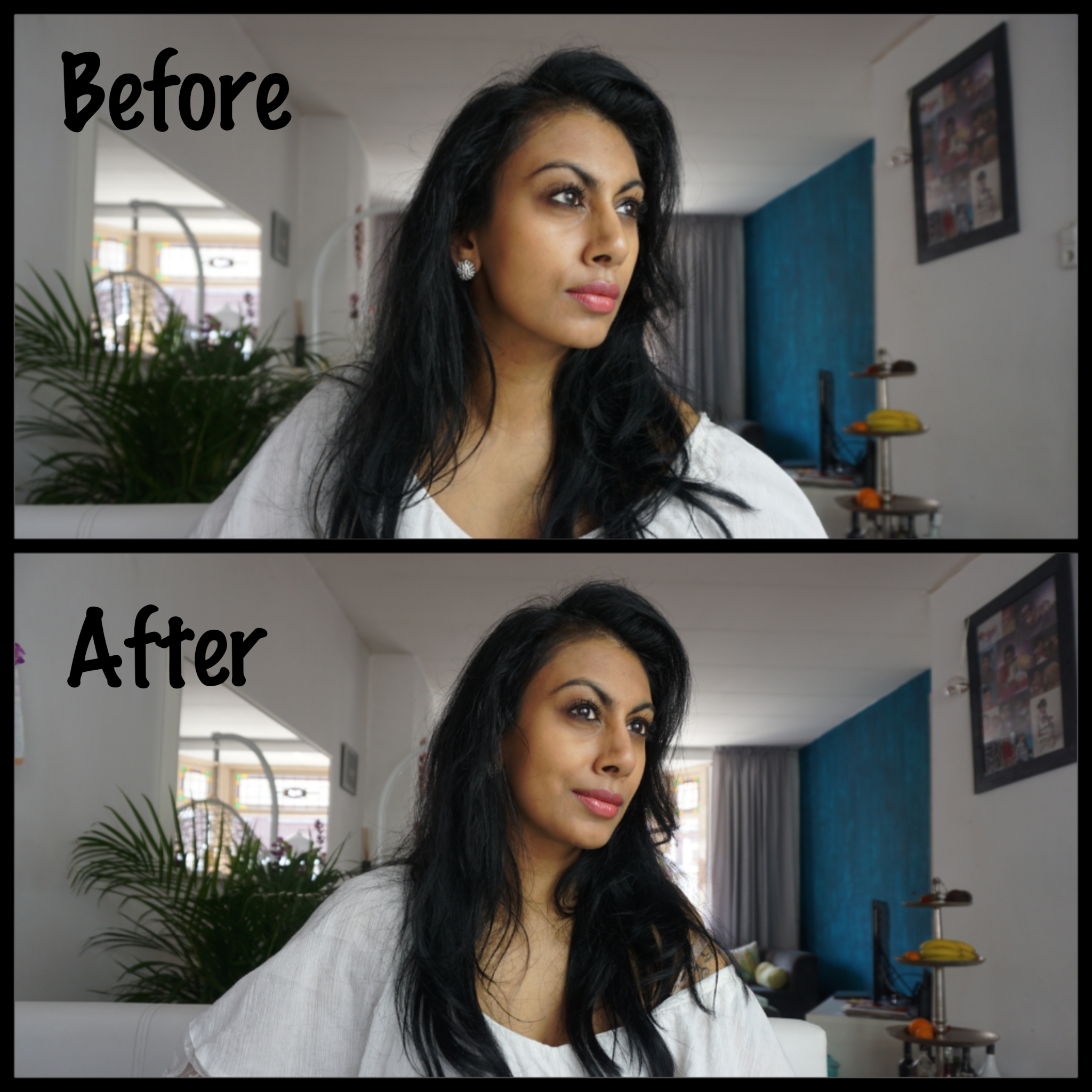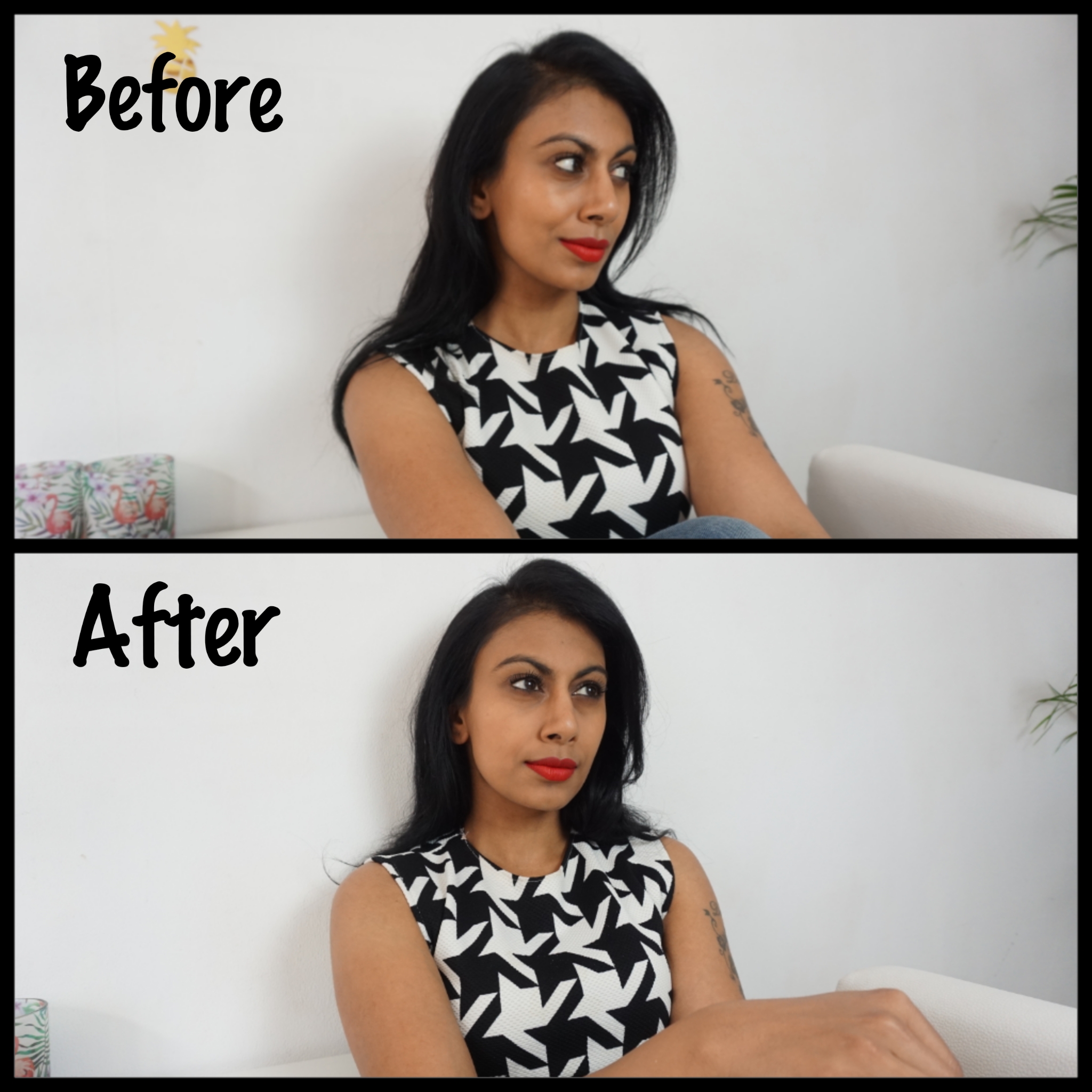 Het maakt mijn huid mat, egaal en het ziet er natuurlijk uit.
Je kunt het ook gebruiken als highlighter, enkel alleen om mee te shapen. Wanneer je last heb van donkere kringen onder je ogen, breng je de poeder aan over je concealer. Het licht de donkere kringen op. De Golden Setting Powder is geschikt voor elke huidskleur.
Een potje van 35 gram gaat lang mee. Zelfs bij dagelijks gebruik, want je hebt er heel weinig van nodig.
Offline in Den Haag bij Sandra Hair and Beauty Centre, Paul Krugerlaan 260 of via website
www.s-centre.com
Till next time.
Liefs,
Reena