Het is gelukkig nog niet zo koud. Dus blote benen kan nog met dit weer. Ik heb een outfit samengesteld wat prima kan voor de maand september.
Ik draag een simpele coltrui. Ik ben dol op coltruien en ze zijn echt onmisbaar in mijn garderobe. Wat altijd heel goed te combineren is, zijn zwarte of witte coltruien.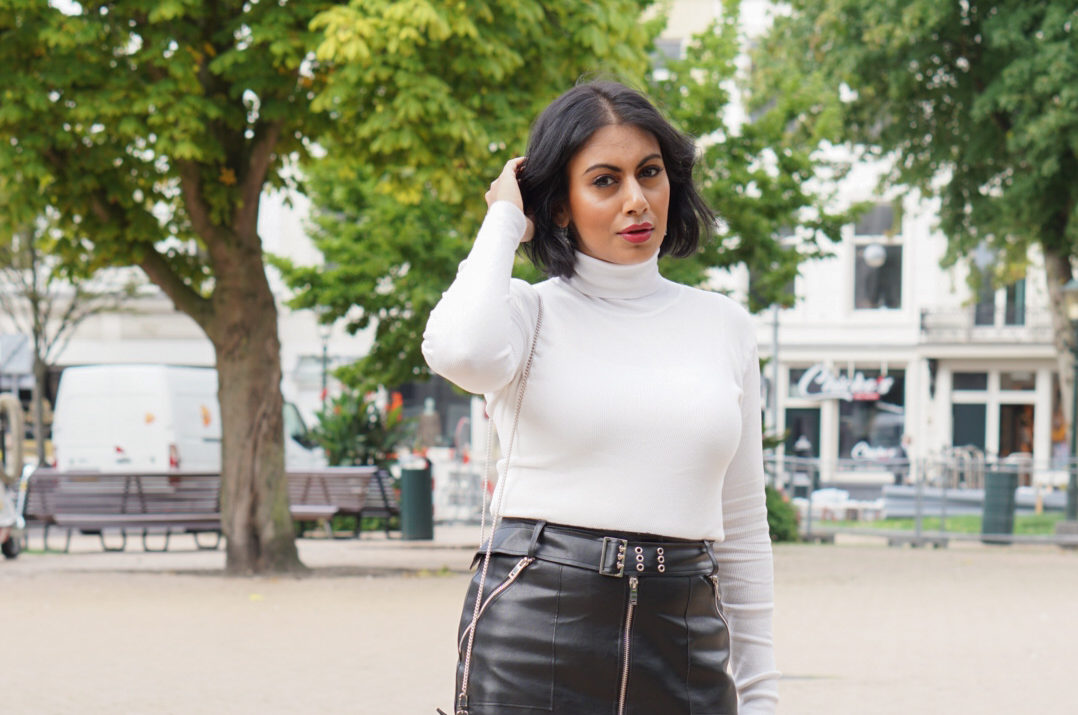 Ik draag een stoere faux leather rokje met aan de voorkant een rits. Ik draag het high waist, alhoewel ik niet weet of het rokje ook daadwerkelijk high waist is. Maar ik vind het mooier staan en bovendien lijk je dan ook slanker. Het rokje heeft een bijpassende ceintuur. Ik vind het rokje kwa lengte precies goed.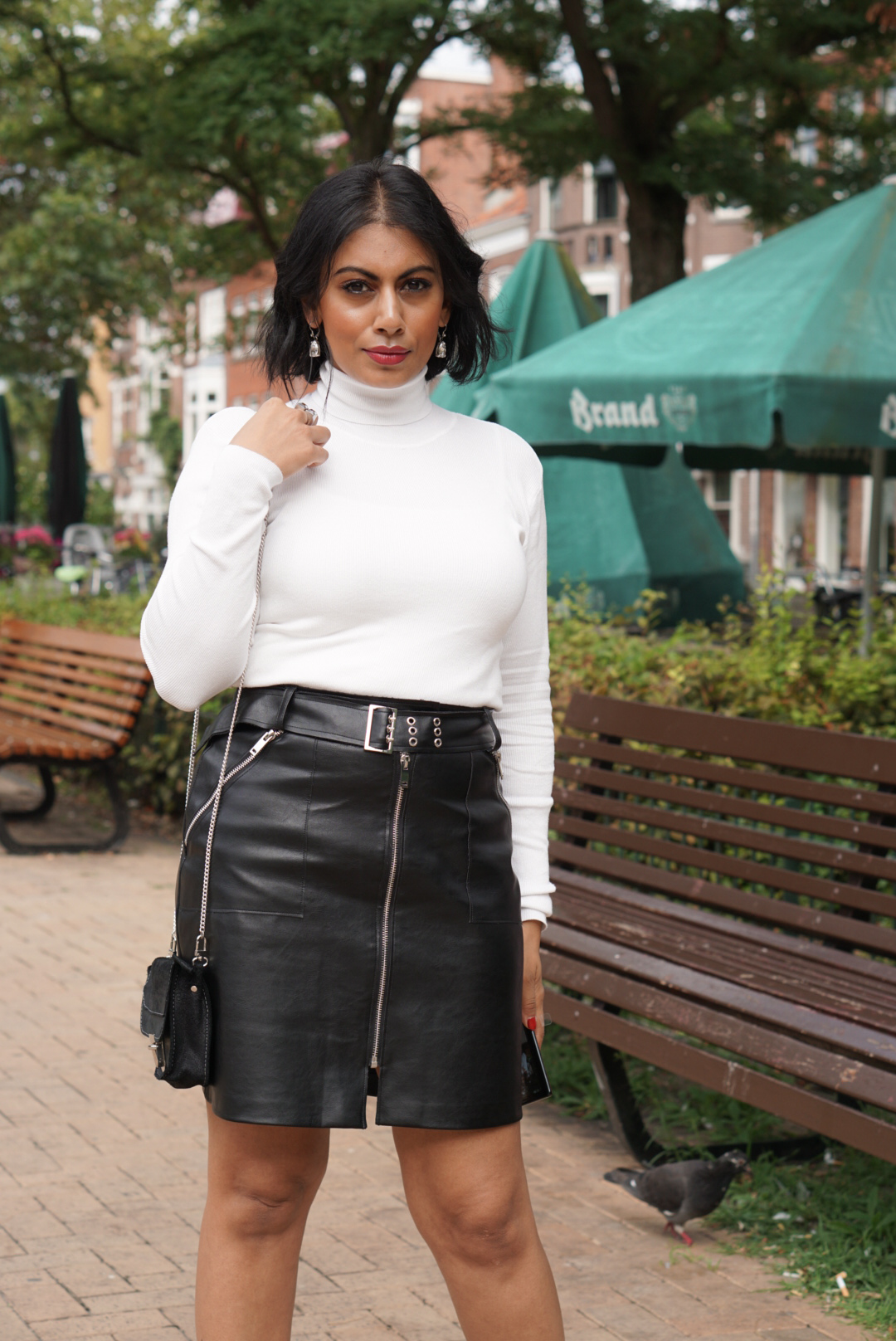 Deze outfit heb ik gecombineerd met faux leather boots. Ook dit heeft aan de voorkant een rits. Daarom vind ik het ook zo leuk staan samen met het rokje.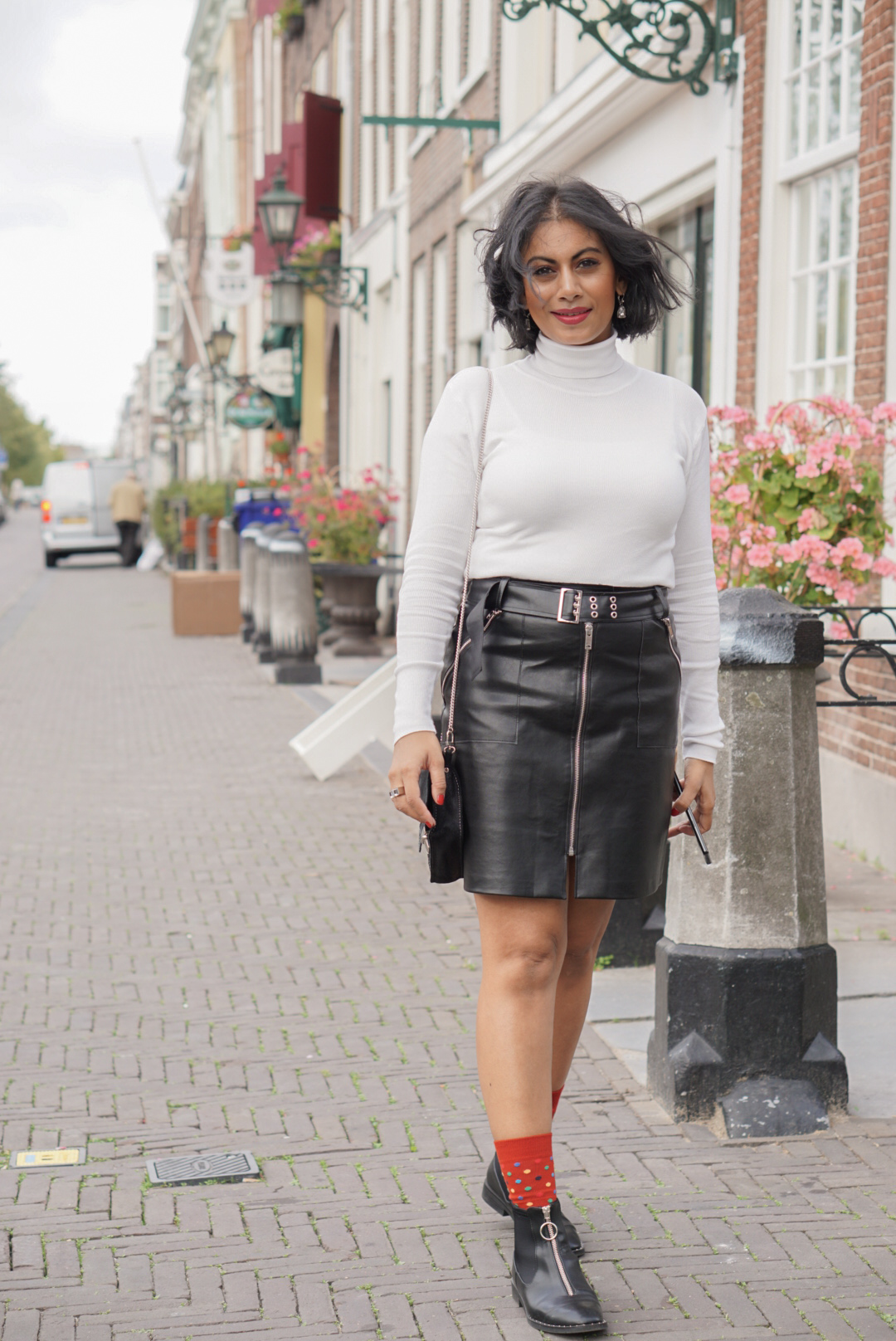 Ik hou van sokken en ik heb er een heleboel in verschillende kleuren. De leukste sokken zijn toch wel van Happy Socks. Er zijn zoveel verschillende designs en ze mogen gezien worden!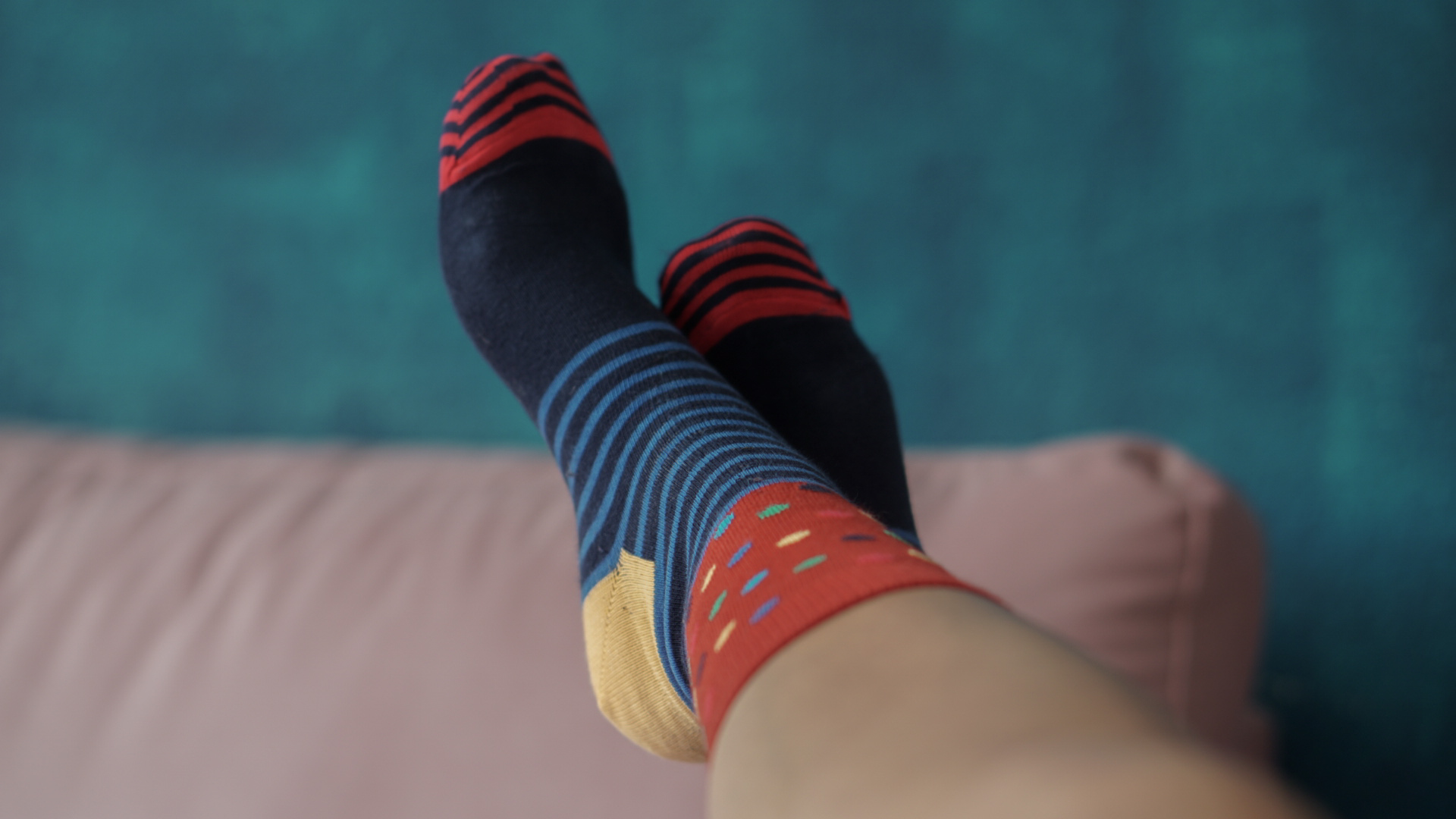 Het tasje heb ik wel vaker gedragen maar dan op een andere manier. Wellicht dat je het voorbij hebt zien komen op mijn Instagram. Het is een jeansclutch die op je zeven verschillende manieren kan dragen. Bij deze look draag ik het als een schoudertas.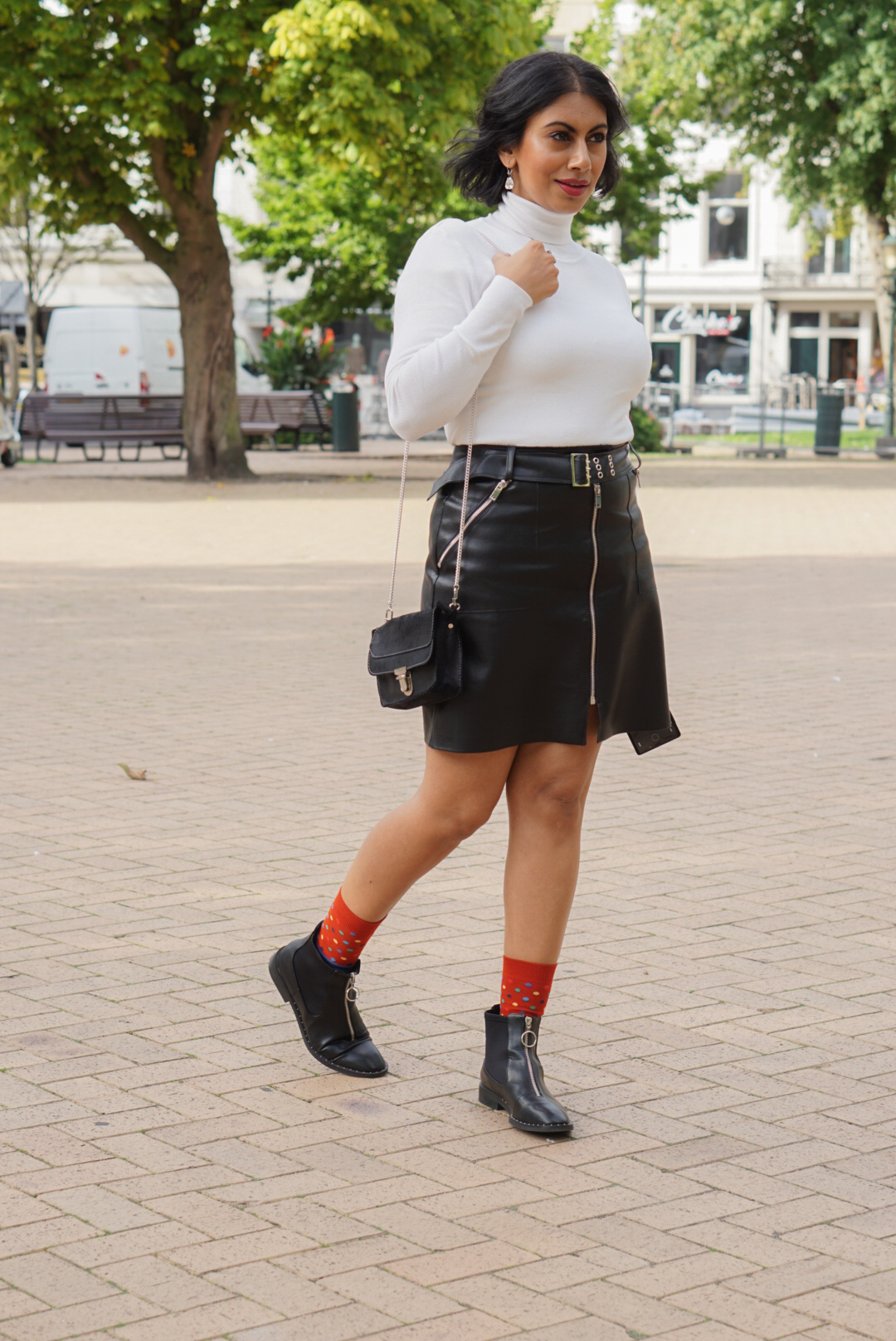 Hieronder de outfit details:
Coltrui: Primark
Rok: Zalando
Boots: Stradivarius
Sokken: Happy Socks
Clutch/tas: B.O.Y. (Beautiful On You)
Till next time.
Liefs, Reena