Op het moment dat ik dit artikel schrijf is het heerlijk weer. Het zonnetje schijnt volop en de temperatuur ligt tussen de 15 en 19 graden. Moet ik nu heel blij zijn of moet ik me zorgen maken? Want dit is niet normaal meer. Kan ik de dikke winterjas nu opbergen, of toch niet? Het zou ook wel weer heel koud kunnen worden, tegenwoordig weet je het gewoon niet meer. Onlangs heeft het in Las Vegas gesneeuwd na 70 jaar, hoe bizar is dat. Ik zie dit als signaal dat we heel snel wat met z'n allen moeten gaan doen aan Global Warming!
Ook al is het officieel winter, met dit weer moet ik toch na gaan denken wat ik aan moet.
Neon kleuren zien we dit jaar terugkomen in kleding, schoenen en accessoires. Ik combineer een neon roze trui met een faux leather overall. De overall is van Bershka en was afgeprijsd van €35,99 voor €7,99. Nou, dat is een koopje toch. De trui is van Stradivarius en was €9,95.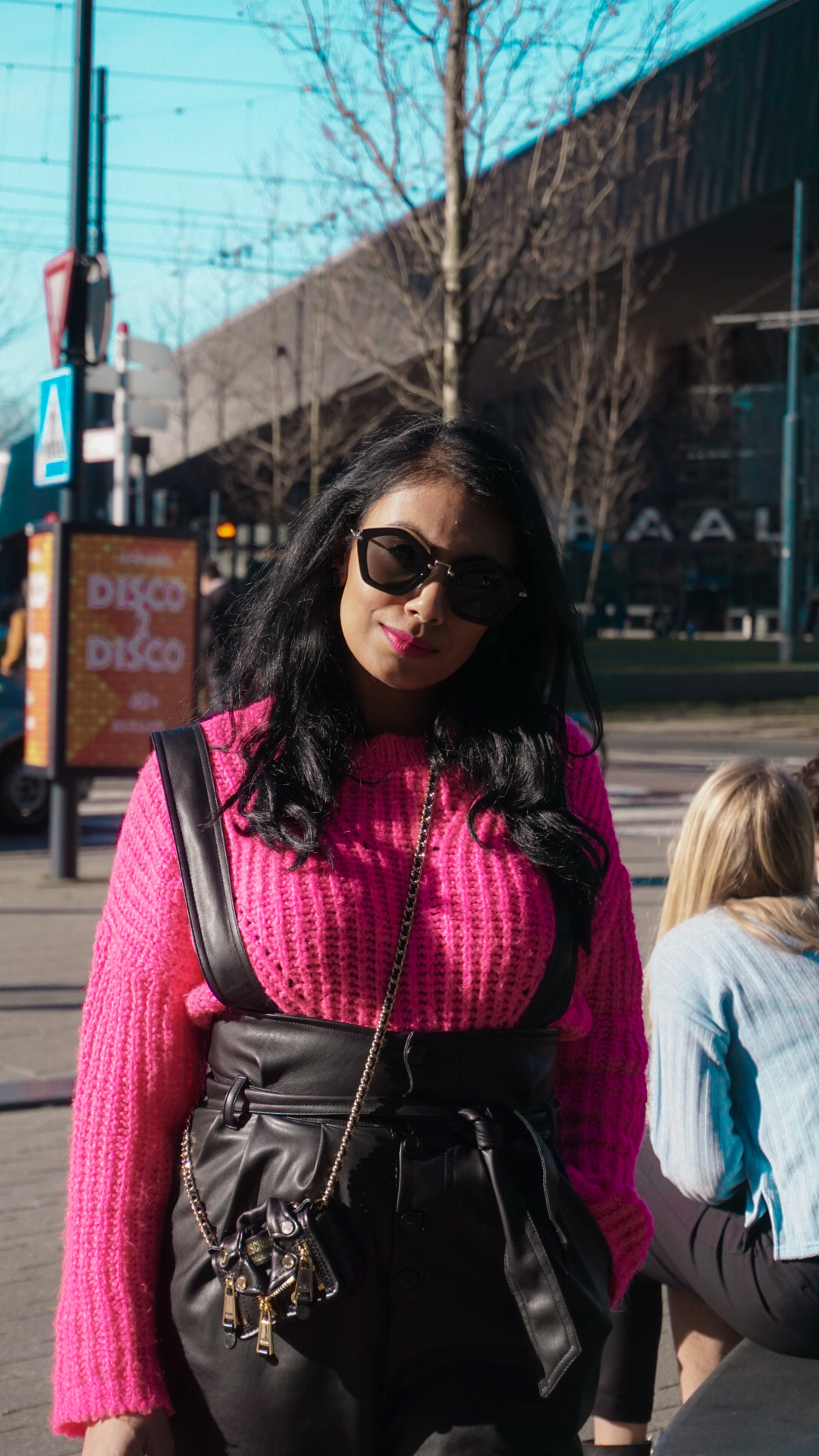 Ik draag Puma sneakers en een Moschino mini biker bag.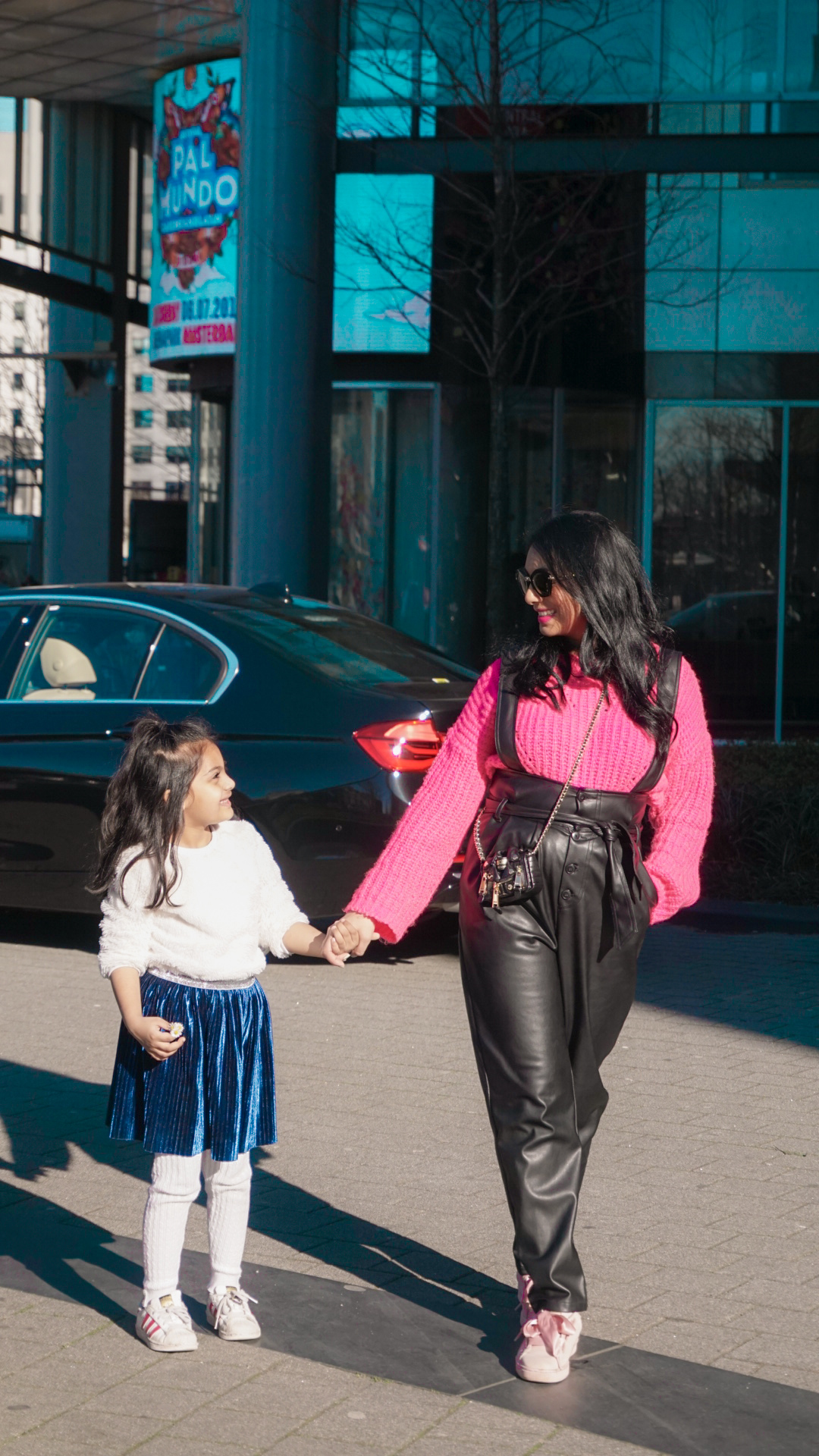 Dezelfde overall droeg ik toen ik ging stappen en dat had ik gecombineerd met een denim crop top en hoge open laarsjes.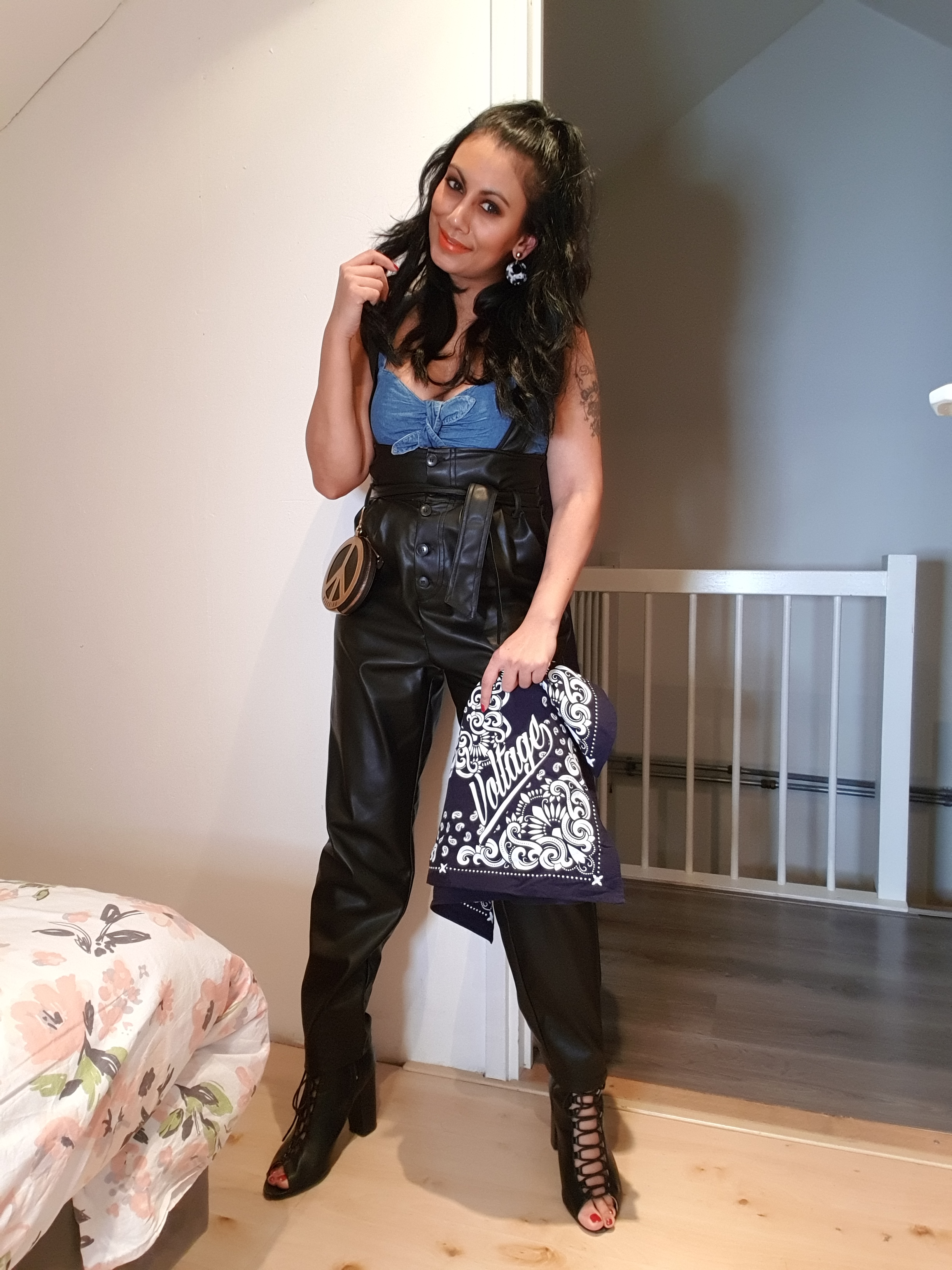 Till next time.
Liefs, Reena