De laatste party make-up look deel ik vandaag met jullie.
Als je mij wat langer volgt weet je dat ik wel dat ik een echte make-up liefhebber ben. Op sommige dagen hou ik het lekker basic, met alleen lipstick en mascara. Dat is voor mij wel voldoende. Maar voor een fotoshoot, etentje of feestje gebruik ik wel meer make-up, maar ook weer niet dat het heel erg opvalt.
Misschien vinden sommige dames de party make-up looks van mij misschien niet "party enough". Die houden bijvoorbeeld van zwaar opgemaakte ogen. Dus het kan zijn dat je denkt, wow…is dit echt jouw party look? Ja, voor mij is dit een party look, waar ik wel veel producten gebruik maar het toch subtiel hou.
Ik heb voor deze look gekozen voor vampier rode lippen, goudkleurige bronzer en goudkleurige oogschaduw.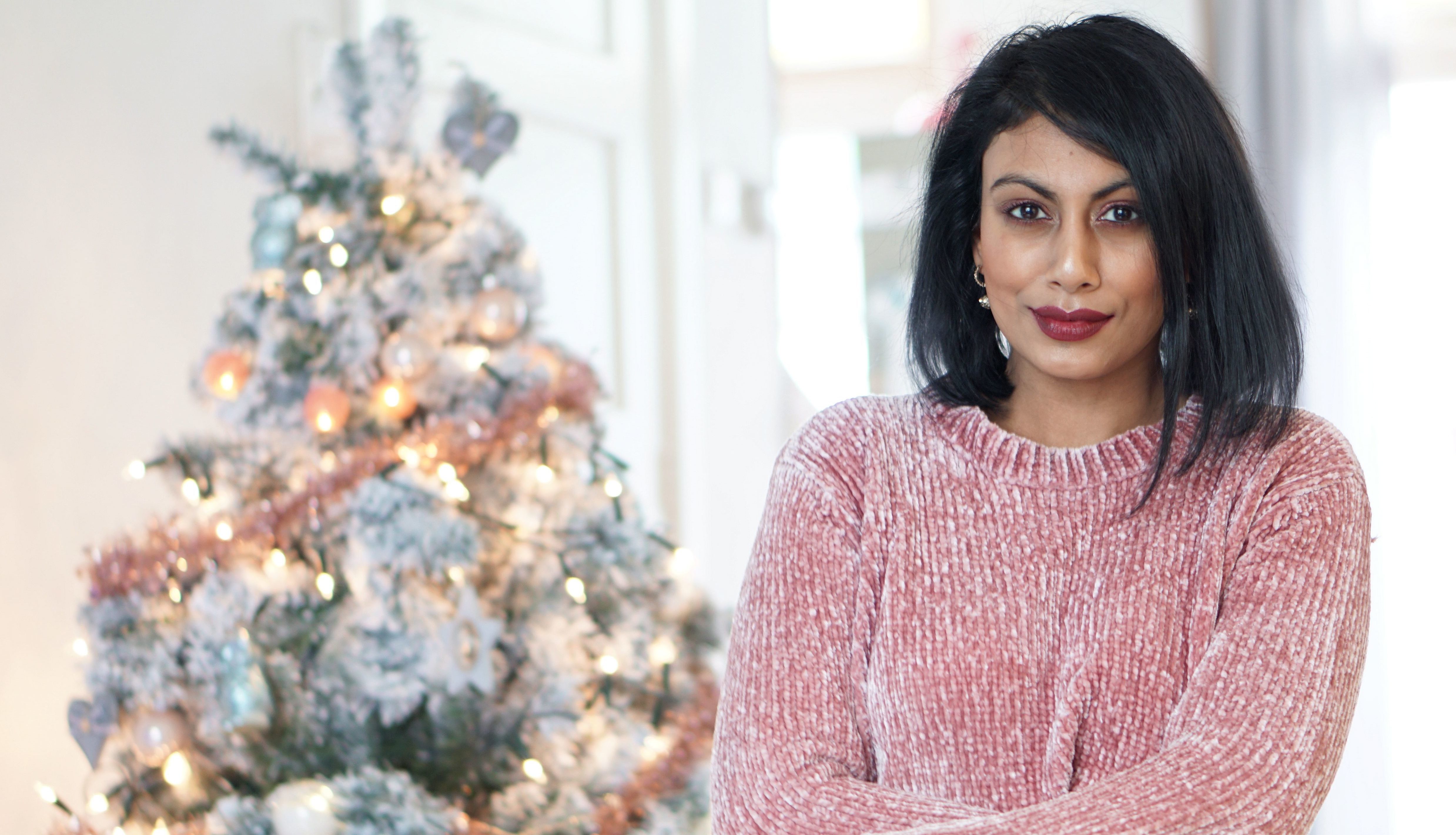 Ik heb eerst een primer gebruikt, gevolgd door een foundation om mijn huid mooi egaal te krijgen. Om de jukbeenderen extra aan te zetten heb ik een shading gebruikt. Ik heb een bruine bronzer aangebracht over de shading en een beetje blush. Natuurlijk mag de highlighter niet ontbreken. Dit heb ik aangebracht op mijn jukbeenderen, neus, onder en boven mijn lippen.
Op de waterlijn heb ik kajal aangebracht en ik had een nieuwe zwarte mascara gebruikt van MAC, daar lees je onderin meer over.
Ik heb op de oogleden eerst een goudkleurige oogschaduw aangebracht en op het randje een bordeaux metallic kleur.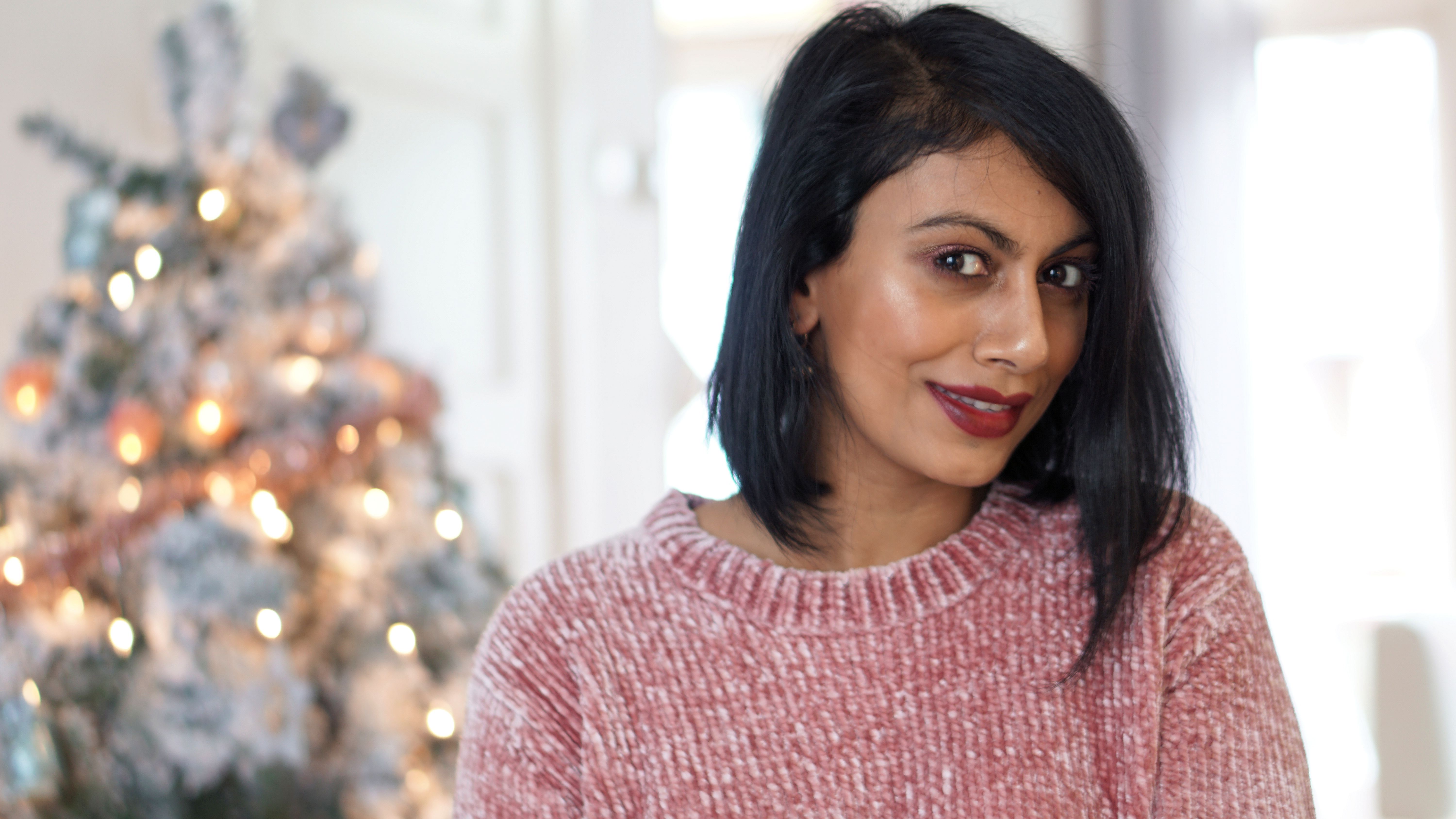 Hieronder de producten die ik gebruikt heb:
Primer:
Prebase – Joe Blasco
Foundation:
Ultra Base Warm Olive 4 – Joe Blasco
Shading:
Darkskin Shading – Joe Blasco
Bronzer:
Bronzer Hi-Tone Powder – Joe Blasco
Blush:
Chase Dry Blush – Joe Blasco
Kajal eyeliner:
Paradise Extatic Kajal Eyeliner – L'Oréal Paris
Mascara:
Bold & Bad Lash – MAC
Dit is een mascara met een groot en kleine borstel in één tube. Ik heb het voor het eerst gebruikt en dus ook meteen getest. Het is een mascara die niks doet, geen lengte en geen volume. Het enige wat ik wel handig vond is de mini mascara voor op de onderste wimpers. Kan ook zo zijn dat deze mascara beetje uitgedroogd was, ik weet het niet.
Oogschaduw:
ICI PARIS XL Palette
Highlighter:
Yellow Gold Hi-Tone Powder – Joe Blasco
Lipstick:
Liquid Lipstick "Heathers"- Anastasia Beverly Hills
Joe Blasco producten koop je hier.
L'Oreal Paris koop je bij diverse drogisterijen of online bij Wehkamp of bol.com.
MAC koop je hier.
Anastasia Beverly Hills koop je hier.
Ik hoop dat jullie mijn party make-up looks leuk vonden om te zien.
Till next time.
Liefs, Reena