Wanneer men bodysuit hoort, denkt men vaak aan lingerie die je moet verbergen onder je kleding. Maar een bodysuit mag ook zeker gezien worden.
Er zijn heel veel verschillende soorten designs aan bodysuits. Van kant tot katoen. Met opdruk of pailletten en met of zonder mouwen. Het lijkt op een romper omdat je de onderkant kunt losmaken met drukkoopjes.
De bodysuit kun je dragen als lingerie. Kies je daarvoor, dan is een kanten bodysuit wel het mooist. Een kanten bodysuit kan ook heel classy staan als je dit combineert met een pak, zoals hieronder op de foto.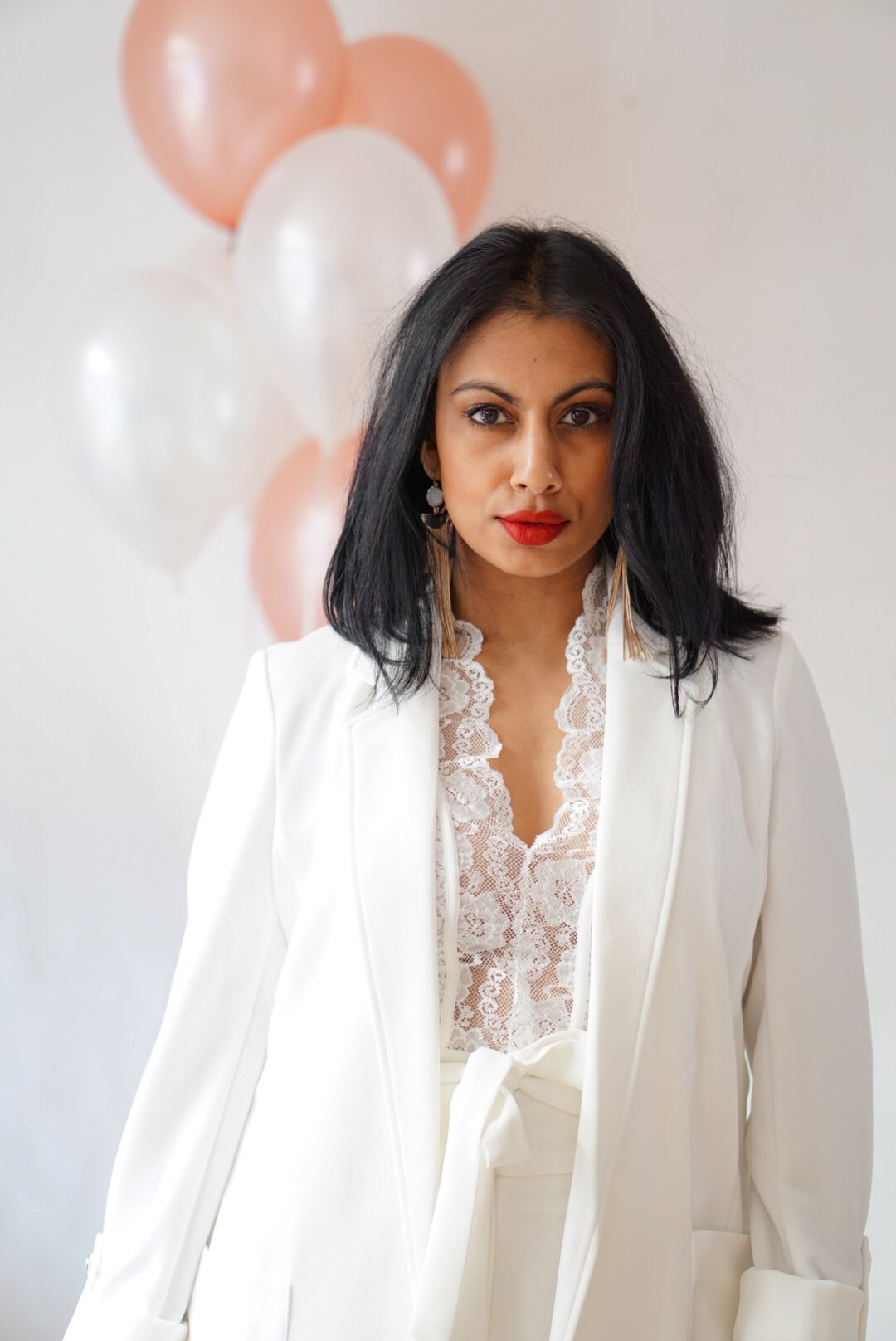 Draag je een bodysuit op een spijkerbroek of rok, dan heb je geen last van opkruipende truitjes wanneer je bukt. Nog een ander voordeel is, het trekt je figuur strakker.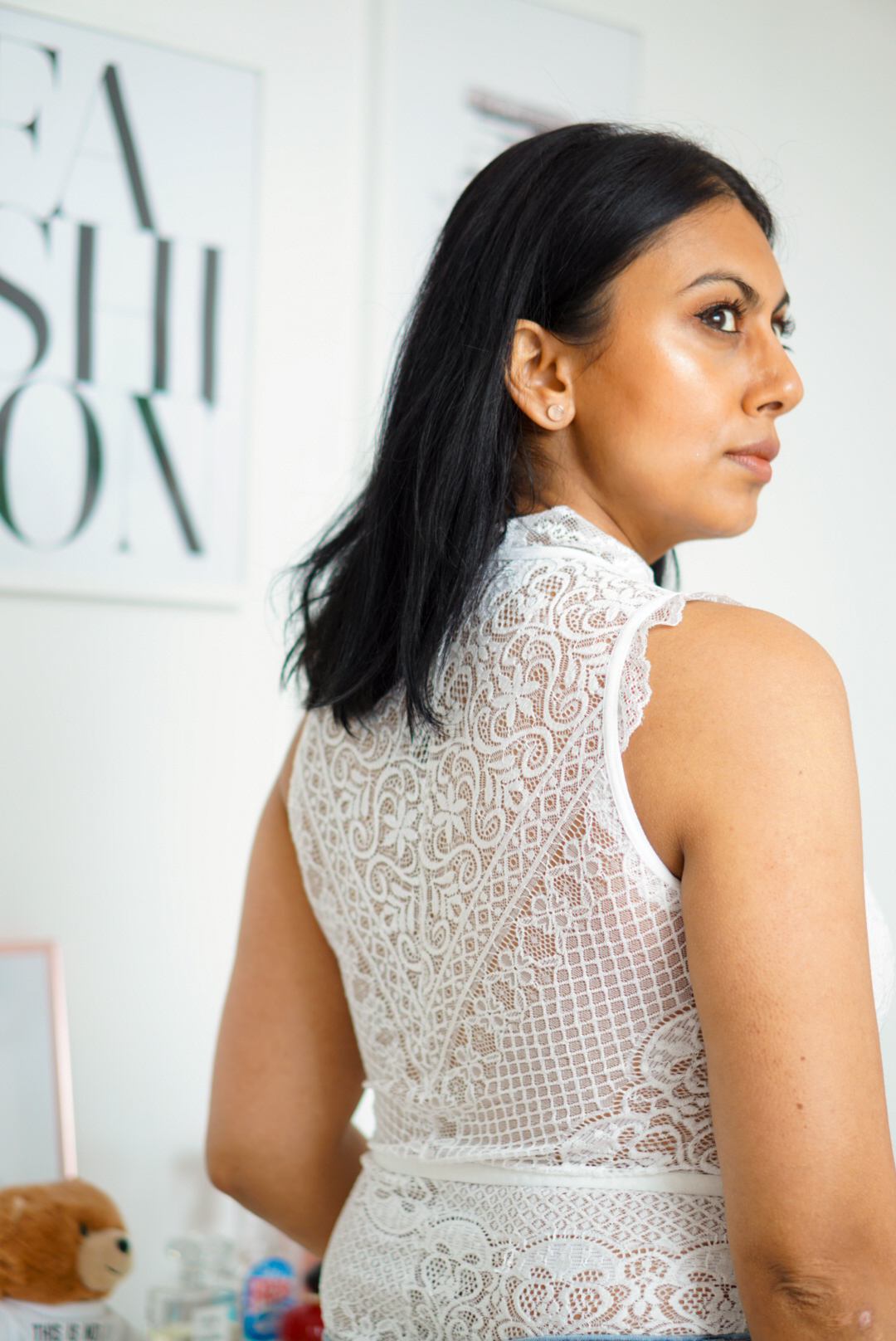 Er zijn ook one piece bodysuits en daar zit één nadeel aan vast, namelijk dat je het helemaal moet uittrekken als je naar de wc moet. Doe mij maar de drukknoopjes!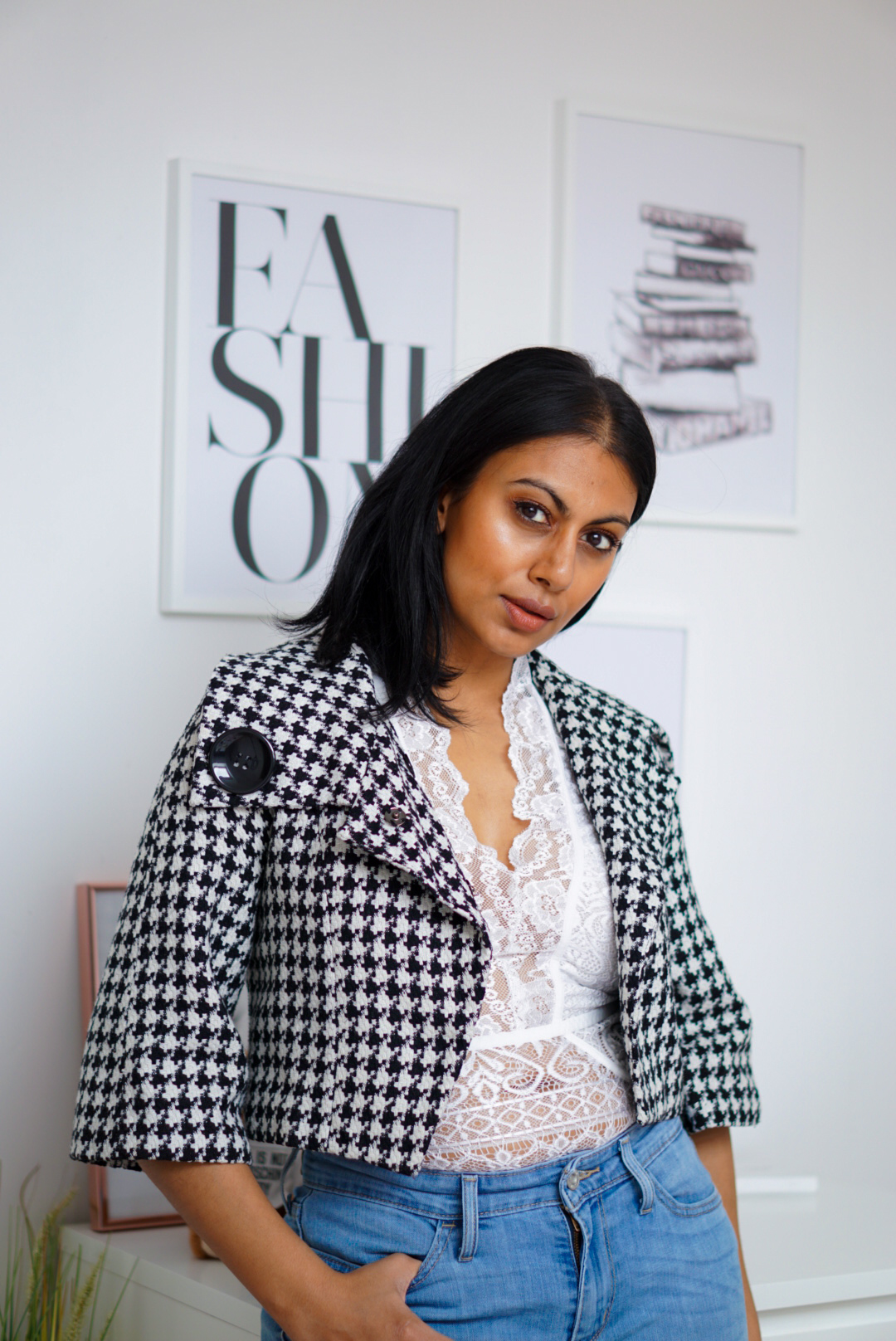 Deze witte kanten bodysuit is van webshop Dokotoo en ik draag maat M.
Till next time.
Liefs, Reena
Dit artikel bevat gekregen producten.